50 Things to do This Summer in Houston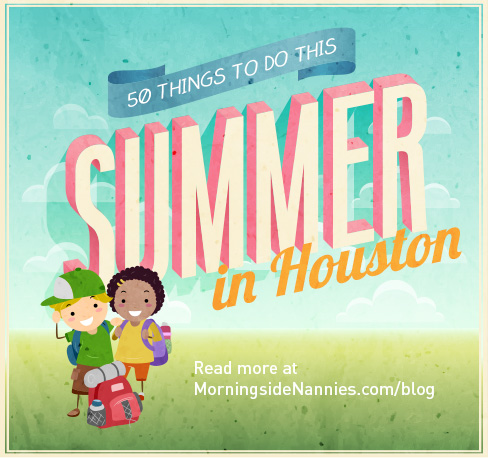 Looking for some fun things to do this summer in Houston? Look no further. Beat summer boredom by taking advantage of some of these family events, date ideas for couples, kids-only activities and more.
← How to Create a Craft Closet | 8 NAEYC Accredited Preschools in Houston →
Comments are closed.
Testimonials
In a time crunch you provided me with two excellent applicants within hours!
The quality of candidates was very good. It was a difficult decision but Amy has proven to be a wonderful choice. We could not have found a better person. I would recommend your services to anyone looking for a nanny.
Morningside Nannies was far more professional and focused than the other agencies. They listened to my request and responded promptly. I feel very fortunate to have such superb childcare and appreciate the luxury of returning to work with-out worry. Many thanks go to Morningside Nannies for that.
Compared to other agencies Morningside presented a higher caliber of candidate.
As a new mom I was nervous about hiring a nanny, but now I couldn't be more pleased. I've sung your praises to everyone I know.
Morningside was by far the best as compared to the other services we used!
I trust Morningside Nannies & their research into their nannies more than any of the other seven agencies we talked with. The checks are reliable and the quality of nannies was superb. The process of finding a nanny was handled quite professionally.
The first person you recommended met my needs perfectly.
Objective and professional with an obvious personal touch, small but important comments about each person.
We made you work and you did! I was extremely picky! Thanks.