50 Things to do This Summer in Houston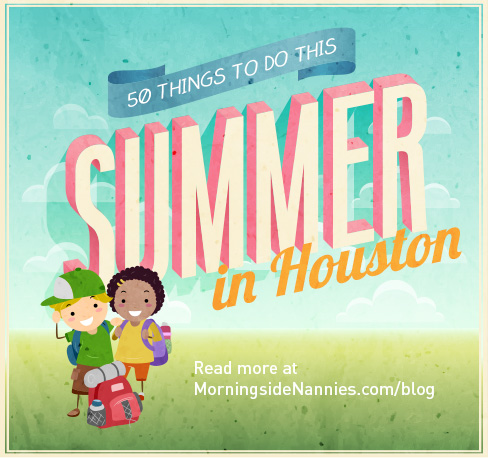 Looking for some fun things to do this summer in Houston? Look no further. Beat summer boredom by taking advantage of some of these family events, date ideas for couples, kids-only activities and more.
← How to Create a Craft Closet | 8 NAEYC Accredited Preschools in Houston →
Comments are closed.
Testimonials
Quality of applicants was way above what we had hoped for. Thoroughly enjoyed working with your agency – we will highly recommend you to friends.
I described the person I wanted and that's what you found for me. Thank you.
We used two other services and an online service. Morningside Nannies had the most highly qualified candidates, one of whom we selected.
Morningside Nannies was outstanding. The process was stress free and the caliber of applicants was far superior to that of other agencies. Morningside Nannies was thorough in their review and timely presentation of candidates.
In a time crunch you provided me with two excellent applicants within hours!
As a new mom I was nervous about hiring a nanny, but now I couldn't be more pleased. I've sung your praises to everyone I know.
Morningside was by far the best as compared to the other services we used!
Morningside Nannies blew the others away!
Originally, I tried to find a nanny on my own and it took me much, much longer and only half of them spoke English. I had to do my own background checks. Morningside Nannies made it much easier, faster and more efficient.
During our search for our current nanny I used several well-known services in Houston. I found that Morningside Nannies had the highest- quality applicants in town.