The Official Blog of Morningside Nannies
Recently we had the chance to catch up with Katernia Manoff, of  Houston New Moms. When Katerina is not working on Houston New Moms, she freelances as an education consultant. She is mom to 1-year-old daughter Lana, Houston New Moms' chief playground tester.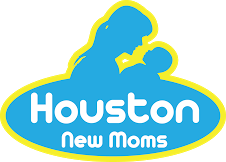 Why did you start Houston New Moms?
Houston New Moms was inspired by my own painstaking search for resources when my baby girl, Lana, was born last year. As a recent transplant to Houston from NYC, I had so many questions and nowhere to turn to get them answered. I needed to know how to find childcare, how to meet other moms, ideas for stroller-friendly places to go for a walk, baby-friendly play areas, sources for breastfeeding support, a place to weigh my baby, and much more. I ended up Googling like crazy, making dozens of phone calls, and interrogating every mom I happened to meet. It took several months to get all the resources I needed.
I kept coming back to the idea that there simply had to be a better way. What if new moms in Houston had a directory of everything they might need in one place? An up-to-date list of social groups, baby-friendly places and activities, health/safety information, and more? A free site that listed all helpful resources, not just businesses that had paid to be included?
I couldn't believe that a huge city like ours didn't have a single site focused on babies and toddlers. So, when Lana and I came out of the newborn haze and settled into a routine, I decided to create this directory to help make new parenthood smoother for other Houston families.
What do you think is the resource new moms in Houston need most?
I believe what new parents need most is the opportunity to meet other new parents. Research shows that strong social ties are by far the main predictor of human happiness. And, when you have a baby, there's nothing quite like connecting with other women who are also dealing with nap strikes and diapers and work/life balance dilemmas. The first pages I put together for the site were lists of social and support groups for parents around Houston.
Places to get outside is a close second. Being outdoors has so many benefits for both babies and parents, but in a car-centric city like Houston, it can be a little challenging. Finding outdoor places for new parents, from stroller-friendly trails to playgrounds for pre-walkers, is a big focus for me.
What do you offer for new moms?
I am very excited about how much Houston New Moms has expanded its offerings over the past few months since launching. Our directory now has close to 25 categories of listings, from baby classes to doctor recommendations to birthday party venues. We also have a very active Facebook page where I share updates, post new parent events, and run giveaways of some of my favorite products for babies and toddlers.
What is the best thing you have learned from the New Moms community?

The best thing I've learned is how incredibly resourceful and capable moms in Houston are. Local moms have created a rich community of active online and in-person social groups, many with hundreds or even thousands of members. They've put together a thriving set of trading groups for everything from strollers to birthday outfits. They own photography businesses and sell handmade baby clothes. I love being part of this community and helping new parents discover and connect to it as well!
Visit www.houstonnewmoms.com to connect with Katerina and the Houston New Moms community!
Posted in
Activities
,
Advice for Parents
|
Comments Off
Recently I had the opportunity to connect with Zeljko and Uma Pavlovic, founders of Vivaldi Music Academy. The Vivaldi Music Academy offers comprehensive music education to students of all ages and levels. Here's a little bit from my interview with her, below.
1. What are the benefits of music education?
Music education supports cognitive, social and physical development for children of all ages. Research tells us that children who study music tend

to have larger vocabularies and more advanced reading skills – they score higher on reading, mathematics and spelling tests. As a discipline in itself, the study of music exercises the mind in a unique dimension, brings appreciation for the arts, and provides a solid cultural foundation. The ability to play and perform music brings joy and is a lot of fun!
2. What age should formal music lessons start?
Vivaldi Music Academy provides an option for every age. Developed by our own faculty, our unique early childhood music classes Vivaldi Seasons encompass ages 1-5. The classes are held within a narrow age range to provide the best music education for each child's developmental stage. By age 5-6, most children are ready to transition to private lessons. We offer private instruction in piano, violin, voice, guitar, cello, flute and more. Group classes such as our Children's Choir and Vivaldi Strings Ensemble are a wonderful adjunct and fun-filled experiences.
3. What's the best approach to take to introducing kids to music?
We always strive for an age appropriate approach and one that encourages children to enjoy the music. A learning environment that is positive and fun is the best approach for music education. Vivaldi Music Academy specializes in guiding each family through their musical journey. We are here to help you choose the right class for your child or which instrument to start lessons with as we teach multiple instruments such as piano, guitar, violin, cello, flute and more. We also support kids in exploring different instruments and genres of music from classical to rock – learning the fundamentals while incorporating their favorite music into the music lessons and classes helps to keep our students motivated.
4. Best tips for encouraging the family to make musical moments together?
Musical moments can be created with your family on a daily basis. Listening to music while prepping for dinner, bath time or other activities are great ways to incorporate music into your daily life. Talk to your children about what they are listening to and encourage them to share their thoughts on different types and genres of music. Houston is a great city for the arts and there are many live musical concerts throughout the year – we encourage our families to attend concerts as it reinforces what our students are learning in their lessons and classes. And it's a great way to spend time with your family!
5. What approach do you take to teaching? Is it performance based? Process based?
Our faculty members are skilled in assessing each child's method of learning and lessons are tailored to meet every student's needs. We incorporate a variety of teaching methods for the best and most comprehensive music education. Performances are a great motivational and confidence building experience for our students so we include two recitals per year in our tuition. The recitals in Houston have been held at prestigious venues such as Rice University, the MATCH, and Houston Baptist University's Belin Chapel. It is amazing to see our students progress and families love to see their children showcase their talent. In addition, our students were so excited this past summer to perform at Carnegie Hall in New York City – it was an amazing experience. And this coming June we will be performing in Venice, Italy!
6. Is there anything else you'd like to share?
Our goal is to foster confidence and creativity in students of all ages through exceptional musical learning. With our dedicated world-class faculty, state of the art facilities, and innovative programs we hope to transform lives and bolster our community through the joy of music. We encourage you to join us and develop a life-long passion for music!
To learn more about Vivalid Music Academy visit www.VivaldiMusicAcademy.com. 
Posted in
Houston
|
Comments Off
Morningside Nannies is pleased to announce it's partnership with NannyTraining.com!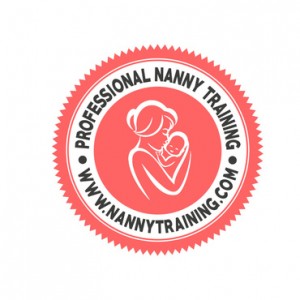 Morningside Nannies Executive Director Michelle LaRowe has combined more than 20 years of nanny industry experience as an award-winning nanny, published parenting author, past board member and executive director of the International Nanny Association, managing partner of an award-winning nanny agency and editor in chief of a network of online sites including eNannySource.com to develop a specialized certificate program just for nannies.
With over 13 lessons, 350 topics, 100s of resources, 13 quizzes and a final exam, nannies who complete this training will enhance their knowledge, skill set and marketability. Visit www.NannyTraining.com to learn more.
Posted in
Nanny Training
|
Comments Off
Recently I had a chance to catch up with Jacalyn Burke about her new book, The Nanny Time Bomb. Here's a snip-it into our conversation where you can read what she had to say. – Michelle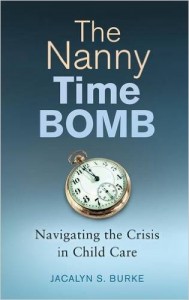 1. Tell us about the blog.. why were you anonymous? What led to its popularity? How did you deal with the things you read?
I wrote anonymously to provide myself with a broad and safe platform to explore issues in childcare. Why is it popular? Time. If you write 3-5 times a week and repost engaging stories about nannies in the media over ten years eventually Google takes notice. I would hashtag every topic. I added keywords everywhere. I engaged top authors and personalities. And people began to respond. I used what I read to create awareness. How did I deal with tough content? I channeled my frustration and at times sadness into my blog.
2. Why did you write the book?
I wanted to take my platform and message to the next level, and to reach more people. I also wanted to create a tool for parents, agencies and nannies to use in child care.
3. What was the biggest thing you learned? What surprised you?

That it's complex. There are very few black and white issues in child care because it is predominantly a human to human, relational sector. What surprised me? Quite a few things: how hard women actually work, both moms and nannies to keep homes running smoothly; how often a nanny's work is not respected in our society; how children suffer when their nanny is disengaged; what low rates some nannies are paid; and how mothers separated from their own biological children hundreds of thousands of miles away and even exploited by employers – can devote themselves to other people's children – they are truly heroic, no, they are majestic human beings.
4. What's your best advice for someone thinking about being a nanny? 

Get an education first. Attend a good college and take a bachelor's degree in early childhood development or attend a reputable nanny college. A solid educational background on a nanny's resume is her best defense against being exploited. My second piece of advice is to find a good, boutique nanny agency that has a solid reputation for excellence.
5. For someone thinking about employing one? 

Find a professional nanny agency. If you cannot afford one then buy my book. It will guide parents through every stage of sourcing, screening, interviewing and hiring a nanny.
6. What is your one hope for the future of the industry?

That we all come together into one powerful movement of workers who advocate for reform. Within reform comes better wages, contracts, paid over-time, immigration reform and recognition for the actual work that women do, and their impact on our economy, and the rights of all children to feel safe and loved in the absence of their parents.
7. What is the biggest myth in the industry?

That a nanny is a member of the family. It sets employers and employees up for all kinds of emotional entanglements. Is a teacher a member of the family? No, she is a professional with her own family but that does not negate her powerful role and influence on a child. It's the same with a nanny.
8. What is the best kept secret?
Fortunately due to the amount of books and resources available about child care there aren't too many secrets left. It's all information and information is useful.
9. What do you think makes the nanny/family relationship successful? 

In a word : professionalism. A nanny should strive to remain a professional who happens to work in a domestic environment. It always helps to start with an agreement or contract. That sets the tone of the relationship.
10. What is the one thing anyone thinking of getting into this field should do or know?

Prospective nannies should understand that this is a calling that requires a genuine love for children. It often calls for personal sacrifices: a missed dinner date, a sleepless night or a gesture or action that can go un-thanked or even acknowledged. The wages are not always high and the hours are long. There is not much glamor or prestige in this vocation. And YET being a nanny is probably (in my humble opinion) the most important service that any human can provide for another human, with the possible exception of end-of-life and elderly care.
Jacalyn S Burke founded the I Saw Your Nanny Blog and is the author of The Nanny Time Bomb: navigating the crisis in child care, has now been released. Get your copy, have your say! To learn more about Jacalyn visit http://jacalynsburke.com. Michelle LaRowe is the Executive Director of Morningside Nannies and was featured in this book.
Posted in
News
|
Comments Off
Houston Kid Fun is here to spread the word about all of the neat things that Houston has to offer. Check out KidFun.us or visit their Facebook page to check out all Houston has to offer!
Top 10 Free Things to Do in Houston
1. Play at free indoor play places such as Frolic's Castle at the Memorial City Mall and the Sugarcreek Playscape 


2. Attend Chick-fil-A Family nights
3. Attend museums on "free Thursdays"
4. Play at a local park or splashpad
5. Take tours of local businesses such as the grocery store, our bank, Pet Smart, KSBJ, fire stations, etc.
6. Attend a show at Miller Outdoor Theater
7. Story time at the Nature Discovery Center
8. Visit and feed the horses at the HPD Mounted Patrol
9. Sam Houston Boat Tour ride down the Ship Channel
10. Attend story time at a library, local book store, etc.
Top 10 Things to Do in Houston
1. Houston Zoo
2. Children's Museum of Houston
3. Theater shows like Main Street Theater
4. Play at an indoor play place such as Stomping Grounds, Wonderwild, or Pump It Up
5. Enjoy water places such as Splashway Waterpark and Noah's Ark
6. Downtown Aquarium
7. Participate in a learning activity at places like the Houston Arboretum or the Idea Lab
8. Watching a Houston sports team such as the Rockets, Astros, and Dynamo
9. Houston Museum of Natural Science
10. Try something new – I have a huge list of places that we would like to try one day.
Posted in
Advice for Nannies
,
Advice for Parents
|
Comments Off
Wondering what pediatricians really want you to know? Dr. Amanda Chan of Fannin Pediatrics in Houston shares these 10 tips with Morningside Nannies.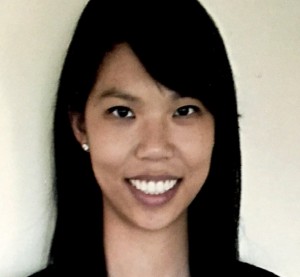 1. Know that Tylenol/Motrin/Benadryl are weight based in children and having a chart to hang up at home can help you to be prepared. Please seek medical evaluation for any children under 2 months old of age with fever.
2. Tips to control fever: Give the correct dosing of Tylenol and Motrin (Motrin only given in 6 months and older). Also keep in mind it can take 40 minutes for medicine to kick in so in the mean time parents can give their child a bath or use cool packs in core body points (groin and underarms) to help reduce the body temperature.
3. Once children are on antibiotic, use as prescribed and finish the complete course of antibiotic.
4. Fever on antibiotics can be expected on day 1, 2, and 3. If patient has a true fever (100.4 or greater) on day 4 of antibiotics please call your doctor.
5. If you have contacted your pharmacy and a prescription is not there, please call the office to check on status; never wait until after clinic is closed to call.
6. Know office hours, policy on late arrivals, walk-in policy, after hours notifications and weekend hours.
7. Take pictures of rashes or injuries.
8. Avoid giving aspirin or aspirin containing medicines in children unless instructed to by your doctor.
9. Do not give children under the age of 2 years old cough syrup.
10. Keep poison control number on hand so you can call right away with any ingestion: (800) 222-1222.
Dr. Chan is now accepting new patients. Call 713-790-9220 to ask about insurance and for appointment information.
This information is provided for educational purposes only and does not constitute medical advice. If you are concerned about the health and safety of a child in your care, contact the appropriate medical provider immediately.
Posted in
Advice for Nannies
,
Advice for Parents
,
Houston
| Tagged
childcare
,
top tips
|
Comments Off
When school gets out for winter break, kids, parents, and caretakers might find themselves with plenty of time to play. And what could be better than hosting a play date with friends as a way to stay in touch over vacation, as well as keep playtime fun! Here's a 7 tips for hosting a fun holiday play date while staying on a budget:
1. Everyone brings a dish or a snack
One way to save money on food at your holiday play date would be to have everyone bring their favorite snack or dish. Instead of buying food for all attendees, the food that everyone brings can be enjoyed by everyone.
2. Weather permitting…hit the outdoors
Most kids love to play outside, so weather permitting, schedule part of your play date outdoors. Sometimes a game of tag or hide and seek is the perfect way to burn off energy and enjoy playing with friends.
3. Hot chocolate and holiday movies on DVD
Big cups of warm hot chocolate with marshmallows might be the perfect way to watch holiday movies. Curl up with blankets and add some popcorn, and you'll have happy campers.
4. Making Christmas ornaments or holiday crafts
You can find relatively cheap Christmas crafting supplies at dollar stores, so set up a place where kids can construct their own Christmas ornaments or crafts Make sure there are things like glitter, markers or crayons, glue, and basic crafting materials.
5. Write letters to Santa and make holiday collages
Why not gather all the kids around with special pens and paper, so that they can draft their letters to Santa? Kids can discuss their wishlist, draft it up, decorate it, and then get it ready in an envelope to mail out. Or if wish lists are out, you can always gather up magazines you don't use anymore, and kids can cut out pictures and make their own collage illustrating winter and the holidays.
6. Hold a coloring book and crayons gift swap
There are so many different kinds of coloring books out during the holidays. It could loads of fun to have each parent draw a name from the attendees and bring a wrapped coloring book with crayons for a gift swap. Each child could leave with a new coloring book and new crayons.
7. Christmas Music Dance Party
If your group likes Christmas music or holiday tunes, why not schedule a dance party? Choose an area of the house with plenty of space, and have the kids dance to Christmas music. They can make up their own routines, and create performances…or they can just dance!
The holidays are always fun, but they can also be a time when staying within a budget is really important. Hopefully these tips will help if you're looking to hold a holiday play date on a budget.
Paige Estigarribia is a regular contributor to The Dollar Stretcher.com. The site features ways to "Live Better…for Less" and has an active family section.
Posted in
Activities
|
Comments Off
When conducting your job search, it's vital that you know your market value. To determine wage expectations, many nannies simply add up their expenses each month and set their salary requirements based on those results. Others come up with a random wage requirement that they are satisfied with and set that as their earning goal. Some even base their wage requirements on what they believe the parents can afford to pay them given where they live and the type of car they drive. And a few see advertisements for high-end positions posted on recruiting websites and assume that's the norm. Unfortunately, these are not accurate ways to determine a nanny's market value and earning potential.
The International Nanny Association conducts an annual salary and benefits survey each year. You can review the results of these surveys at http://nanny.org. In Houston, 99% of all of our jobs place at $14 to $16 per hour for full-time positions and $15 to $17 for part-time ones.
How can you fairly assess your market value and earning potential starting from this base wage range?
Consider your experience. How long have you been a nanny? What ages of children do you have experience with? Have you worked with other household staff? Are you a full-charge nanny? What duties and responsibilities have you taken on in previous positions?
Consider your references. What do those who you have worked for say about you? Are the parents giving glowing references or are they just willing to verify employment? Do you have references and reference letters to support your work history and timeline? If you want to work with newborns, do you have a reference from a parent of a newborn?
Consider your niche. Do you have a specialization? Do you only work with multiples? Newborns? Preschoolers? Do you have a history of staying with a family for 5 plus years? Do you have lots of experience working with children who have special needs? Or who were adopted? Are you a household manager? Do you specialize in working with older children? Are you experienced in the Montessori approach? Are you able to tutor school aged children?
Consider your educational background. Do you have a college degree in early childhood education? Do you attend NAEYC workshops? Do you have specialized training? Did you take child development courses? How do you stay current with best practices in childcare?
Consider your credentials. Are you a newborn care specialist? Are you an INA Credentialed Nanny? Are you a Child Development Associate? Do you have a teaching credential? Are you a certified nurse's assistant? Are you a home health aide? Are you a licensed daycare provider?
Consider your affiliations. Are you a member of the International Nanny Association? Are you involved with a local nanny support group? Do you attend nanny or educational conferences?
Consider your skill set. Are you a certified life guard? Can you speak a different language? Do you have a gift for teaching music or are you especially crafty? Are you a former camp counselor? Can you tutor or teach a foreign language? Have you homeschooled?
Consider what you are willing to do. Are you willing to take on housekeeping related tasks that aren't child related? Are you willing to prepare family meals? Can you travel with the family? Can you stay overnight or be extremely flexible with your schedule? Will you work for a stay at home parent? Will you iron?
Consider the employment package. Families are not legally required to offer employment benefits. Some do, as they know they have to in order to be competitive and to attract and retain qualified help. Standard nanny benefits include one to two weeks of paid vacation and paid holidays. Some families will also offer paid personal or sick days or contributions to health insurance. We strongly encourage our families to offer pay 52 weeks per year as well as paid vacation time and paid holidays, at a minimum. Depending on the benefits offered, the hourly wage rate may be impacted.
Like with any industry, the more experienced and educated you are, the higher your earning potential becomes. The more you are willing to work and do, the higher your earning potential becomes. The more specialized experience you have, the higher your earning potential becomes. When considering your market value and wage requirements, please be able to justify why you are expecting a wage outside of local averages. We will gladly present you with your requested wage rate to families, but we need to be able to justify to parents why you are worth a wage rate that is outside of the local Houston average.
Posted in
Advice for Nannies
,
Advice for Parents
|
Comments Off

For many parents, hiring a part-time nanny seems to be the solution to their childcare needs. But like the old saying goes, all that glitters isn't gold. Before you begin your part-time nanny search, it's important to consider some of the most common issues that surround part-time hires and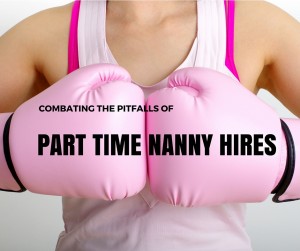 the ways you can combat them.
Part-time positions naturally have a higher turnover rate. In any industry, part-time workers tend to leave jobs more quickly than full-time workers. With nannies, part-time caregivers are often working around other commitments, like their current college schedule, another job schedule or their children's school schedule, all which can change throughout the year. For this reason part-time nannies are less inclined to stay in part-time positions long-term. Since most families are seeking at least a one year commitment, this results in less qualified candidates available for part-time positions.
Part-time providers also have less flexibility for scheduling changes. Since part-time nannies are typically working around other schedules and commitments, they usually don't have the availability to work outside of the set schedule they committed to. For parents this can mean that an afterschool provider won't be available to provide morning care if a child is sick or childcare when school is closed. For families who require full-time coverage during school closings, breaks and summer vacations, a part-time hire can prove problematic.
So what can you do to attract and retain the right part-time provider for your family?
Consider offering a higher wage rate. Qualified part-time nannies are in demand and as a result, nannies have their choice of part-time positions, making them super competitive. While you don't want to get into a bidding war, if you can bump up your rate above the area norms, you are likely to attract qualified candidates who are truly interested in the schedule and willing to make a long-term commitment. Most nannies are really reluctant to give up a high paying part-time job, so increasing the wages offered typically translates to increasing employee longevity.
You'll also want to remember that with part-time hires there doesn't come full-time availability. Carefully consider your needs and be realistic. If you know you need coverage 3 to 7 most days, but at least a few times per week you run late or you have evening work events fairly often, increase the hours from the get go so that you can secure the coverage that you need. The same rings true if you need sick care and coverage during school breaks and vacations. In the end, having the care you need squared way upfront can save you time and money. When you build in the care you need you aren't left trying to piecemeal arrangements and take time off from work, which can be costly.
Another and probably the most effective strategy for parents seeking a long-term commitment is to consider consolidating their outsourcing and hiring a full-time providers. Many nannies are willing to take on household related tasks like home management, errand running, grocery shopping, meal preparation and housekeeping, especially if the children are in school. When families are seeking a full-time arrangement they significantly increase their candidate pool, giving them more options, and they have the care they need secured when they need it most. When a full-time nanny you don't need to worry if she has the availability to provide care when the kids are sick or the school is closed; she's already scheduled and ready to work.
If you are seeking a part-time provider, contact Morningside Nannies for a complimentary consultation. Our part-time nannies are required to be available to make a one-year commitment and undergo the same intensive screening as our full-time applicants.
Posted in
Advice for Parents
|
Comments Off

For parents of children with allergies, back to school time can be especially stressful. Ensuring your child's safety when you're not there can feel like a huge challenge. Fortunately, a little advance planning and preparation can go a long way in helping to get everyone on the same page when it comes to understanding what is and isn't safe for your child at school.
What steps you can you take to help create a safe school environment for your child? Morningside Nannies teamed up with Gimbal's Fine Candies to share these 6 tips for parents of children with allergies.
1. Talk to children about their food allergies
The first steps to safety at school start at home. Teach children never to trade food from lunches or eat anything with unknown ingredients. Educate yourself and the child about hidden ingredients and what specifically they are allergic to. Encourage them to be vigilant about washing their hands after meals, and provide them with allergy friendly snacks and treats to bring with them to school.
2. Keep a stash of approved foods at school
Holiday parties, birthday celebrations and other school events that include food can make kids with allergies feel left out. Ask the teacher at the beginning of the year if it would be okay to send in some allergy approved treats for your child. Having simple allergy free snacks like jelly beans from Gimbal's candies on hand can help to ensure your child feels included in special events.
3. Set up a Food Allergy Action Plan
Provided by FAAN, the Food Allergy Action Plan is available to customize according to your child's needs. This includes making sure that your child and/or school officials have an EpiPen on hand and going through scenarios of what to do in the case of anaphylactic shock. Be sure to meet with the school nurse and your child's teacher prior to the start of school to discuss your child's specific concerns.
4. Seek out other parents/nannies of children with food allergies
It can help to surround yourself with a support group of people who are going through the same experience. This will allow you to have a group to lean on as well as keep a watchful eye out when you cannot be there.
5. Volunteer to chaperone fieldtrips
Whenever outside food is involved, it never hurts to volunteer your time and even offer to bring allergen-free snacks for the class or group. It's harder to maintain a sterile environment on buses and unfamiliar settings, so sometimes being there in person and doing it yourself is the easiest way to ensure safety.
6. Ask about setting up allergy-awareness programs
Offer to educate the people who interact with the child, adults and other students alike. Talk to school principals and teachers about doing an in-school program or event geared towards allergy education. If your child's classmates can get a better grasp on what food allergens different kids face they can become an instrumental part in helping prevent exposure and allergy attacks. Education and understanding play key roles in preventing safety issues or accidents.
Posted in
Advice for Nannies
,
Advice for Parents
|
Comments Off
← Older posts
Newer posts →