The Official Blog of Morningside Nannies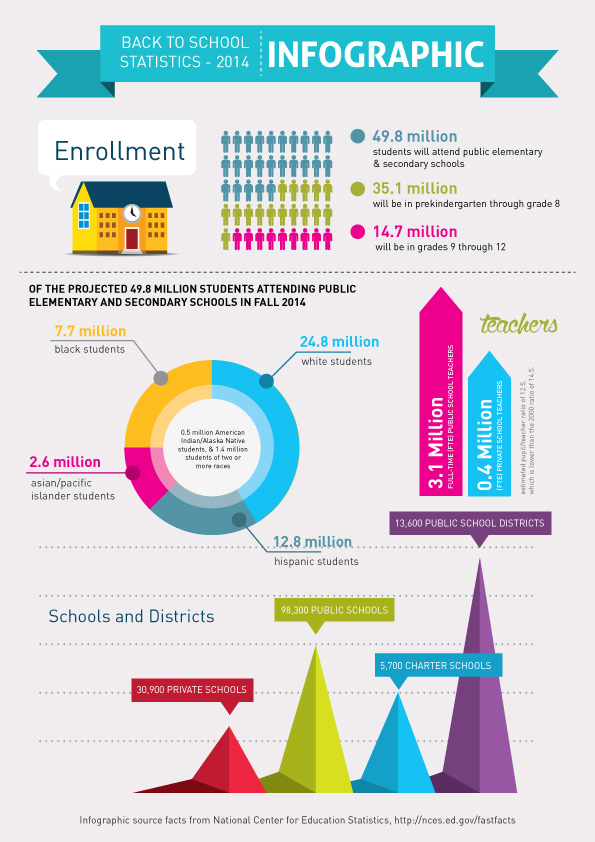 Posted in
Advice for Nannies
,
Advice for Parents
,
Houston
|
Comments Off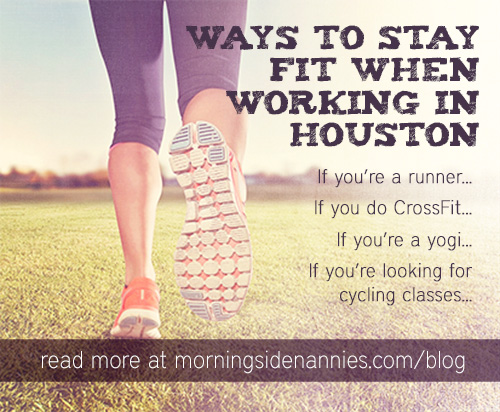 There's no shortage of ways to stay fit if you're working in Houston. From running to CrossFit, and everything in between, there's something for everyone who's looking to break a sweat.
These classes only scratch the surface of the options available for fitness enthusiasts in Houston. Whatever your preferred method for getting fit, Houston is sure to have it!
Posted in
Activities
,
Advice for Parents
,
Houston
|
Comments Off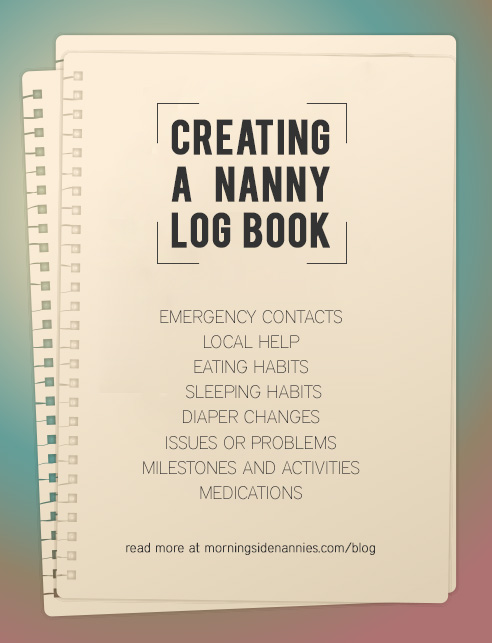 Having a nanny to care for your child when you can't is a great asset and one way to make your relationship even better is through a Nanny Log Book. A Nanny Log Books allows you and your nanny to communicate easily and effectively every day. It allows you to see what your child is eating and doing during the day and keep on top of any problems as they arise. Here are some tips to create a Nanny Log Book:
Creating a Nanny Log Book can give insight into your child's day. From meal time to nap time, sharing information is vital to making sure your child gets the care he deserves and that you stay in the loop.
Posted in
Advice for Nannies
,
All About Nannies
,
Houston
|
Comments Off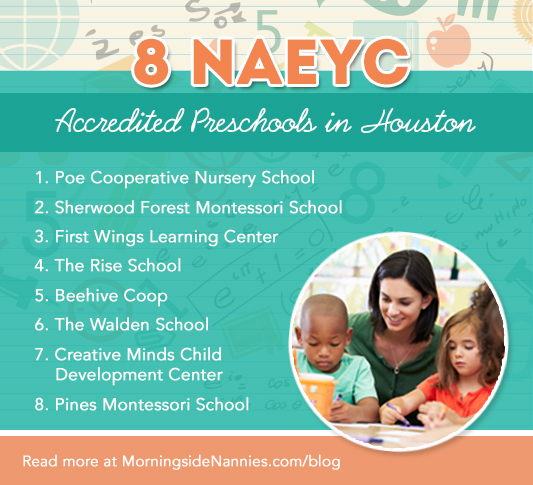 Safe and educational childcare is a priority for all parents. But how do you determine which preschools offer the services you want for your child? Accreditation is a great way to make sure that your preschool offers the opportunities you want for your child. The National Association for the Education of Young Children (NAEYC) "has set 10 standards for early childhood programs that can help families make the right choice when they are looking for a child care center, preschool, or kindergarten. The standards and criteria are also the foundation of the NAEYC Accreditation system for early childhood programs. To earn accreditation, programs must meet all 10 standards. Based on research on the development and education of young children, the standards were created with input from experts and educators from around the country. The standards define what NAEYC—the world's largest organization of early childhood professionals—believes all early childhood programs should provide." Here are some Houston area preschools that are accredited by NAEYC:
There are more accredited preschools in and near Houston, including many religiously affiliated ones. Find the right preschool for your child and check accreditation to make sure they meet your expectations.
Posted in
Advice for Parents
,
Houston
|
Comments Off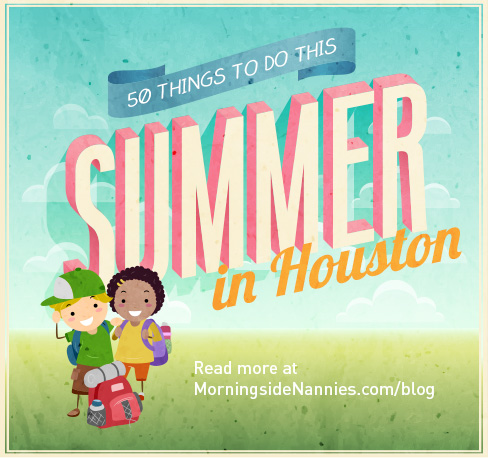 Looking for some fun things to do this summer in Houston? Look no further. Beat summer boredom by taking advantage of some of these family events, date ideas for couples, kids-only activities and more.
Activities
,
Houston
|
Comments Off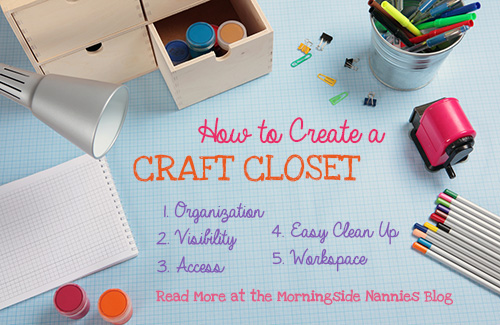 Most nannies love to do crafts with kids, but having craft stuff scattered around the house makes it hard to get started. From crayons in the toy box to wrapping paper in the attic, finding everything you need to do crafts can be frustrating if you don't have a centralized crafting area. That is where a craft closet comes in handy. You do not need to make a whole room into a crafting space to have an organized and useful place to store your craft goods. Consider asking your employer if a broom closet or other small storage space can be converted into a craft closet for the kids..
Once you've got the approval to create a space, here are some tips for creating and maintaining a craft closet:
Making a craft closet doesn't have to be a big deal. You probably have almost everything you need already. If you don't, consider asking your employer for a small budget to stock up on supplies. Setting aside a special craft area can help you make the most of your crafting time together and cut back on time spent searching for crafting supplies.
Posted in
Activities
,
Advice for Nannies
,
Advice for Parents
,
Houston
|
Comments Off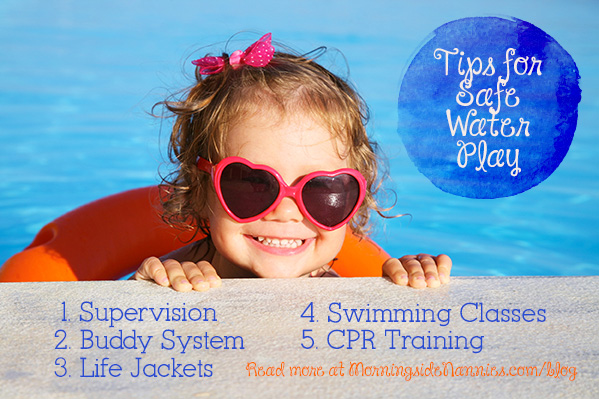 Summer is a great time to get outside and cool off in the water, but if you have children then water safety should be on your mind. According to Safe Kids Worldwide, "Drowning is the leading cause of injury-related death among children between 1 and 4 years old. And it's the third leading cause of death among children." How can you keep your children safe around water?
Playing in and around water is a great way to spend the hot summer months. However, you should remember that children need to be constantly supervised, no matter how responsible they seem. You should take the proper precautions when playing in or near water to ensure your child's safety.
Posted in
Activities
,
Advice for Nannies
,
Advice for Parents
,
Houston
|
Comments Off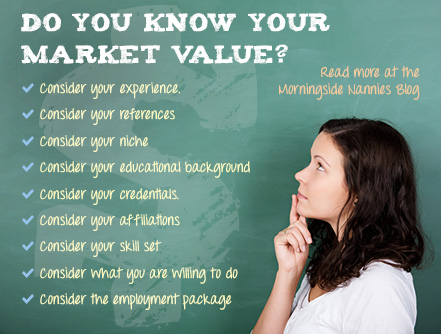 When conducting your job search, it's vital that you know your market value. To determine wage expectations, many nannies simply add up their expenses each month and set their salary requirements based on those results. Others come up with with a random wage requirement that they are satisfied with and set that as their earning goal. Some even base their wage requirements on what they believe the parents can afford to pay them given where they live and the type of car they drive. And a few see advertisements for high-end positions posted on recruiting websites and assume that's the norm. Unfortunately, these are not accurate ways to determine a nanny's market value and earning potential.
The International Nanny Association conducts an annual salary and benefits survey each year. You can review the results of these surveys at http://nanny.org/resources/industry-services/salary-and-benefits-survey/. The median wage rate for nannies in the US is $16 per hour. In Houston, we fall slightly under that market. 99% of all of our jobs place at $14 to $16 per hour for full-time positions and $15 to $17 for part-time ones.
How can you fairly assess your market value and earning potential starting from this base wage range?
Like with any industry, the more experienced and educated you are, the higher your earning potential becomes. The more you are willing to work and do, the higher your earning potential becomes. The more specialized experience you have, the higher your earning potential becomes. When considering your market value and wage requirements, please be able to justify why you are expecting a wage outside of local averages. We will gladly present you with your requested wage rate to families, but we need to be able to justify to parents why you are worth a wage rate that is outside of the local Houston average.
Posted in
Advice for Nannies
,
All About Nannies
|
Comments Off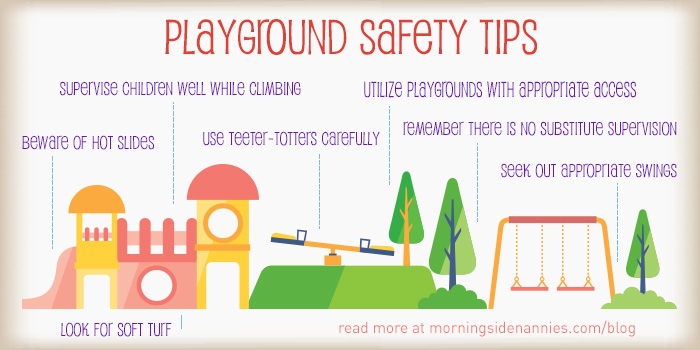 Playgrounds are a great place to take your child for active, social fun. However, they are also a hotbed for injuries. According to the National Safety Council, "Each year more than 200,000 children visit hospital emergency rooms because of playground injuries." What can you do to prevent your child from being hurt while on the playground?
Going to the playground should be a fun adventure, not a painful memory. Make sure your local playground is safe for children. If you have issues or questions, contact the owners or the Consumer Product Safety Commission.
Posted in
Advice for Nannies
,
Advice for Parents
,
Houston
|
Comments Off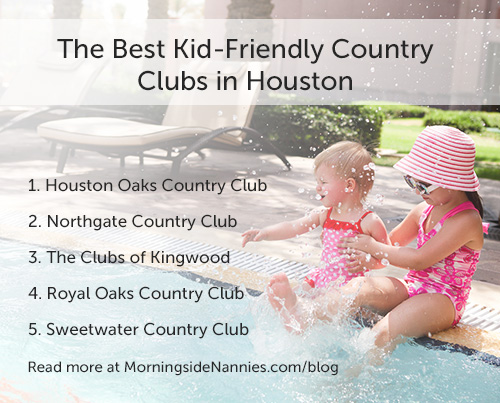 Having a private club to go to is one of the joys of living in an exclusive neighborhood. No matter where you live in Houston or the surrounding areas, you can have access to wonderful, state-of-the-art, family-friendly country clubs. Catering to both kids and adults, these country clubs offer the best of both worlds for families.
As you can see, there are many country clubs in the Houston area that offer family-friendly activities and events. Get fit and have fun with your children at your local country club!
Posted in
Activities
,
Houston
|
Comments Off
← Older posts
Newer posts →