The Official Blog of Morningside Nannies
Wondering what pediatricians really want you to know? Dr. Amanda Chan of Fannin Pediatrics in Houston shares these 10 tips with Morningside Nannies.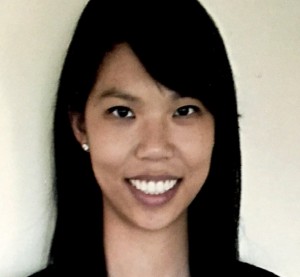 1. Know that Tylenol/Motrin/Benadryl are weight based in children and having a chart to hang up at home can help you to be prepared. Please seek medical evaluation for any children under 2 months old of age with fever.
2. Tips to control fever: Give the correct dosing of Tylenol and Motrin (Motrin only given in 6 months and older). Also keep in mind it can take 40 minutes for medicine to kick in so in the mean time parents can give their child a bath or use cool packs in core body points (groin and underarms) to help reduce the body temperature.
3. Once children are on antibiotic, use as prescribed and finish the complete course of antibiotic.
4. Fever on antibiotics can be expected on day 1, 2, and 3. If patient has a true fever (100.4 or greater) on day 4 of antibiotics please call your doctor.
5. If you have contacted your pharmacy and a prescription is not there, please call the office to check on status; never wait until after clinic is closed to call.
6. Know office hours, policy on late arrivals, walk-in policy, after hours notifications and weekend hours.
7. Take pictures of rashes or injuries.
8. Avoid giving aspirin or aspirin containing medicines in children unless instructed to by your doctor.
9. Do not give children under the age of 2 years old cough syrup.
10. Keep poison control number on hand so you can call right away with any ingestion: (800) 222-1222.
Dr. Chan is now accepting new patients. Call 713-790-9220 to ask about insurance and for appointment information.
This information is provided for educational purposes only and does not constitute medical advice. If you are concerned about the health and safety of a child in your care, contact the appropriate medical provider immediately.
Posted in
Advice for Nannies
,
Advice for Parents
,
Houston
| Tagged
childcare
,
top tips
|
Comments Off
When school gets out for winter break, kids, parents, and caretakers might find themselves with plenty of time to play. And what could be better than hosting a play date with friends as a way to stay in touch over vacation, as well as keep playtime fun! Here's a 7 tips for hosting a fun holiday play date while staying on a budget:
1. Everyone brings a dish or a snack
One way to save money on food at your holiday play date would be to have everyone bring their favorite snack or dish. Instead of buying food for all attendees, the food that everyone brings can be enjoyed by everyone.
2. Weather permitting…hit the outdoors
Most kids love to play outside, so weather permitting, schedule part of your play date outdoors. Sometimes a game of tag or hide and seek is the perfect way to burn off energy and enjoy playing with friends.
3. Hot chocolate and holiday movies on DVD
Big cups of warm hot chocolate with marshmallows might be the perfect way to watch holiday movies. Curl up with blankets and add some popcorn, and you'll have happy campers.
4. Making Christmas ornaments or holiday crafts
You can find relatively cheap Christmas crafting supplies at dollar stores, so set up a place where kids can construct their own Christmas ornaments or crafts Make sure there are things like glitter, markers or crayons, glue, and basic crafting materials.
5. Write letters to Santa and make holiday collages
Why not gather all the kids around with special pens and paper, so that they can draft their letters to Santa? Kids can discuss their wishlist, draft it up, decorate it, and then get it ready in an envelope to mail out. Or if wish lists are out, you can always gather up magazines you don't use anymore, and kids can cut out pictures and make their own collage illustrating winter and the holidays.
6. Hold a coloring book and crayons gift swap
There are so many different kinds of coloring books out during the holidays. It could loads of fun to have each parent draw a name from the attendees and bring a wrapped coloring book with crayons for a gift swap. Each child could leave with a new coloring book and new crayons.
7. Christmas Music Dance Party
If your group likes Christmas music or holiday tunes, why not schedule a dance party? Choose an area of the house with plenty of space, and have the kids dance to Christmas music. They can make up their own routines, and create performances…or they can just dance!
The holidays are always fun, but they can also be a time when staying within a budget is really important. Hopefully these tips will help if you're looking to hold a holiday play date on a budget.
Paige Estigarribia is a regular contributor to The Dollar Stretcher.com. The site features ways to "Live Better…for Less" and has an active family section.
Posted in
Activities
|
Comments Off
When conducting your job search, it's vital that you know your market value. To determine wage expectations, many nannies simply add up their expenses each month and set their salary requirements based on those results. Others come up with a random wage requirement that they are satisfied with and set that as their earning goal. Some even base their wage requirements on what they believe the parents can afford to pay them given where they live and the type of car they drive. And a few see advertisements for high-end positions posted on recruiting websites and assume that's the norm. Unfortunately, these are not accurate ways to determine a nanny's market value and earning potential.
The International Nanny Association conducts an annual salary and benefits survey each year. You can review the results of these surveys at http://nanny.org. In Houston, 99% of all of our jobs place at $14 to $16 per hour for full-time positions and $15 to $17 for part-time ones.
How can you fairly assess your market value and earning potential starting from this base wage range?
Consider your experience. How long have you been a nanny? What ages of children do you have experience with? Have you worked with other household staff? Are you a full-charge nanny? What duties and responsibilities have you taken on in previous positions?
Consider your references. What do those who you have worked for say about you? Are the parents giving glowing references or are they just willing to verify employment? Do you have references and reference letters to support your work history and timeline? If you want to work with newborns, do you have a reference from a parent of a newborn?
Consider your niche. Do you have a specialization? Do you only work with multiples? Newborns? Preschoolers? Do you have a history of staying with a family for 5 plus years? Do you have lots of experience working with children who have special needs? Or who were adopted? Are you a household manager? Do you specialize in working with older children? Are you experienced in the Montessori approach? Are you able to tutor school aged children?
Consider your educational background. Do you have a college degree in early childhood education? Do you attend NAEYC workshops? Do you have specialized training? Did you take child development courses? How do you stay current with best practices in childcare?
Consider your credentials. Are you a newborn care specialist? Are you an INA Credentialed Nanny? Are you a Child Development Associate? Do you have a teaching credential? Are you a certified nurse's assistant? Are you a home health aide? Are you a licensed daycare provider?
Consider your affiliations. Are you a member of the International Nanny Association? Are you involved with a local nanny support group? Do you attend nanny or educational conferences?
Consider your skill set. Are you a certified life guard? Can you speak a different language? Do you have a gift for teaching music or are you especially crafty? Are you a former camp counselor? Can you tutor or teach a foreign language? Have you homeschooled?
Consider what you are willing to do. Are you willing to take on housekeeping related tasks that aren't child related? Are you willing to prepare family meals? Can you travel with the family? Can you stay overnight or be extremely flexible with your schedule? Will you work for a stay at home parent? Will you iron?
Consider the employment package. Families are not legally required to offer employment benefits. Some do, as they know they have to in order to be competitive and to attract and retain qualified help. Standard nanny benefits include one to two weeks of paid vacation and paid holidays. Some families will also offer paid personal or sick days or contributions to health insurance. We strongly encourage our families to offer pay 52 weeks per year as well as paid vacation time and paid holidays, at a minimum. Depending on the benefits offered, the hourly wage rate may be impacted.
Like with any industry, the more experienced and educated you are, the higher your earning potential becomes. The more you are willing to work and do, the higher your earning potential becomes. The more specialized experience you have, the higher your earning potential becomes. When considering your market value and wage requirements, please be able to justify why you are expecting a wage outside of local averages. We will gladly present you with your requested wage rate to families, but we need to be able to justify to parents why you are worth a wage rate that is outside of the local Houston average.
Posted in
Advice for Nannies
,
Advice for Parents
|
Comments Off

For many parents, hiring a part-time nanny seems to be the solution to their childcare needs. But like the old saying goes, all that glitters isn't gold. Before you begin your part-time nanny search, it's important to consider some of the most common issues that surround part-time hires and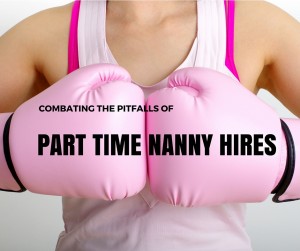 the ways you can combat them.
Part-time positions naturally have a higher turnover rate. In any industry, part-time workers tend to leave jobs more quickly than full-time workers. With nannies, part-time caregivers are often working around other commitments, like their current college schedule, another job schedule or their children's school schedule, all which can change throughout the year. For this reason part-time nannies are less inclined to stay in part-time positions long-term. Since most families are seeking at least a one year commitment, this results in less qualified candidates available for part-time positions.
Part-time providers also have less flexibility for scheduling changes. Since part-time nannies are typically working around other schedules and commitments, they usually don't have the availability to work outside of the set schedule they committed to. For parents this can mean that an afterschool provider won't be available to provide morning care if a child is sick or childcare when school is closed. For families who require full-time coverage during school closings, breaks and summer vacations, a part-time hire can prove problematic.
So what can you do to attract and retain the right part-time provider for your family?
Consider offering a higher wage rate. Qualified part-time nannies are in demand and as a result, nannies have their choice of part-time positions, making them super competitive. While you don't want to get into a bidding war, if you can bump up your rate above the area norms, you are likely to attract qualified candidates who are truly interested in the schedule and willing to make a long-term commitment. Most nannies are really reluctant to give up a high paying part-time job, so increasing the wages offered typically translates to increasing employee longevity.
You'll also want to remember that with part-time hires there doesn't come full-time availability. Carefully consider your needs and be realistic. If you know you need coverage 3 to 7 most days, but at least a few times per week you run late or you have evening work events fairly often, increase the hours from the get go so that you can secure the coverage that you need. The same rings true if you need sick care and coverage during school breaks and vacations. In the end, having the care you need squared way upfront can save you time and money. When you build in the care you need you aren't left trying to piecemeal arrangements and take time off from work, which can be costly.
Another and probably the most effective strategy for parents seeking a long-term commitment is to consider consolidating their outsourcing and hiring a full-time providers. Many nannies are willing to take on household related tasks like home management, errand running, grocery shopping, meal preparation and housekeeping, especially if the children are in school. When families are seeking a full-time arrangement they significantly increase their candidate pool, giving them more options, and they have the care they need secured when they need it most. When a full-time nanny you don't need to worry if she has the availability to provide care when the kids are sick or the school is closed; she's already scheduled and ready to work.
If you are seeking a part-time provider, contact Morningside Nannies for a complimentary consultation. Our part-time nannies are required to be available to make a one-year commitment and undergo the same intensive screening as our full-time applicants.
Posted in
Advice for Parents
|
Comments Off

For parents of children with allergies, back to school time can be especially stressful. Ensuring your child's safety when you're not there can feel like a huge challenge. Fortunately, a little advance planning and preparation can go a long way in helping to get everyone on the same page when it comes to understanding what is and isn't safe for your child at school.
What steps you can you take to help create a safe school environment for your child? Morningside Nannies teamed up with Gimbal's Fine Candies to share these 6 tips for parents of children with allergies.
1. Talk to children about their food allergies
The first steps to safety at school start at home. Teach children never to trade food from lunches or eat anything with unknown ingredients. Educate yourself and the child about hidden ingredients and what specifically they are allergic to. Encourage them to be vigilant about washing their hands after meals, and provide them with allergy friendly snacks and treats to bring with them to school.
2. Keep a stash of approved foods at school
Holiday parties, birthday celebrations and other school events that include food can make kids with allergies feel left out. Ask the teacher at the beginning of the year if it would be okay to send in some allergy approved treats for your child. Having simple allergy free snacks like jelly beans from Gimbal's candies on hand can help to ensure your child feels included in special events.
3. Set up a Food Allergy Action Plan
Provided by FAAN, the Food Allergy Action Plan is available to customize according to your child's needs. This includes making sure that your child and/or school officials have an EpiPen on hand and going through scenarios of what to do in the case of anaphylactic shock. Be sure to meet with the school nurse and your child's teacher prior to the start of school to discuss your child's specific concerns.
4. Seek out other parents/nannies of children with food allergies
It can help to surround yourself with a support group of people who are going through the same experience. This will allow you to have a group to lean on as well as keep a watchful eye out when you cannot be there.
5. Volunteer to chaperone fieldtrips
Whenever outside food is involved, it never hurts to volunteer your time and even offer to bring allergen-free snacks for the class or group. It's harder to maintain a sterile environment on buses and unfamiliar settings, so sometimes being there in person and doing it yourself is the easiest way to ensure safety.
6. Ask about setting up allergy-awareness programs
Offer to educate the people who interact with the child, adults and other students alike. Talk to school principals and teachers about doing an in-school program or event geared towards allergy education. If your child's classmates can get a better grasp on what food allergens different kids face they can become an instrumental part in helping prevent exposure and allergy attacks. Education and understanding play key roles in preventing safety issues or accidents.
Posted in
Advice for Nannies
,
Advice for Parents
|
Comments Off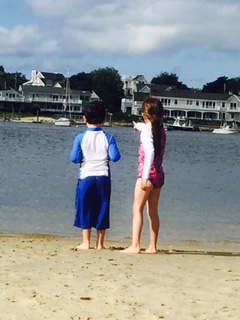 When you spend a lot of time outdoors, protecting your skin is essential. For most people, their skin protection routine includes lathering on the sunscreen before heading out to play. But for young babies, children with sensitive skin and those who are in the sun more than they are out, applying sunscreen repeatedly throughout the day just isn't always practical and isn't always enough.
For those wanting additional sun protection, UPF rated clothing is a great option. BabyBanz is a leader in sun protection offering fashionable swimsuits, hats, sunglasses and more for infants and up. Their swimwear is rated UPF 50+ and exceeds Australian testing standards. Since the swimwear has tagless necks and flat seams, they provide the ultimate in comfort, even for those children who are typically sensitive to swimwear.
But the protection doesn't stop after you're done swimming. UPF swimwear offers protection for:
Water Play
Are the kids outside playing with the sprinkler or water table? UPF rash tops, hats and shorts offer sun protection during any kind of outdoor play when getting wet is a possibility. Slip-n-Slide? Water balloon fights? Keep the kids sun safe while they have fun.
Warm Weather Rainy Days
Don't let the rain deter your plans. Heading to the zoo? Don't worry about the kids getting wet. Rash tops and swim shorts are cute enough to sport on your next rainy day adventure and unlike traditional swimsuits, you don't have to worry about not being covered up enough when heading into stores or restaurants.
Amusement Parks
No one likes to get off a water ride only to have their clothing soaked. That's not a problem if you're wearing water friendly clothing. Because swim wear offers sun protection and dries super-fast, it's the perfect attire to ride on amusement park attractions.
BabyBanz provided review products to Michelle LaRowe at no cost. No guarantee of media coverage was made. These opinions are entirely Michelle LaRowe's.
Posted in
Advice for Nannies
,
Advice for Parents
,
Houston
|
Comments Off
The benefits of rich musical experiences are endless. Just listening to music can affect your mood and has even been casually linked to an increase in spatial intelligence. Making music boosts creativity and even self-esteem and even teaches many "non-musical lessons" related to math, cultural expression and perseverance.
If you don't make music an active part of your children's life, now is the time to start. Here's how: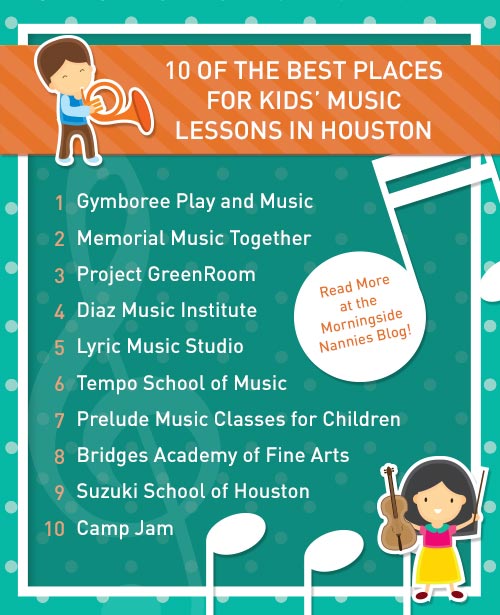 1. Expose children to different types of music.
Your car rides don't have to be limited to toddler tunes. From your favorites to classical pieces by the masters, expose your children to lots of different types of music with different instrumentations and rhythms.
2. Attend live music events.
Most communities offer free cultural programming that includes access to a variety of performances. Check with your local cultural council to see what is offered in your area.
3. Make music at home.
Whether it's banging pots and pans or investing in some kid-safe egg shakes and maracas, join the kids in creating a marching band. And don't worry if you can't carry a tune. Your children love your voice, however you think it may sound.
4. Play musical games.
Cups has become a popular kid's favorite where you simply bang out rhythms on different objects and body parts using a plastic cup. For the older set, ThinkFun puts out a great game called Compose Yourself which allows users to create their own melodies from a deck of music cards. Once they have created their own masterpiece, they can hear how it sounds when played by a professional orchestra.
5. Sign your child up for music classes.
Music Together is a nationally recognized program that provides an awesome opportunity for parents and children to explore music making together. Other programs like Kinder-Music also combine music and movement making them a win-win for parents and children alike.
Given all the benefits music exploration provides, it makes sense to do what you can do increase your child's exposure to music and to take the time to make music together.
*ThinkFun provided a review copy of Compose Yourself at no cost to me. All opinions are my own. Michelle
Posted in
Activities
,
Advice for Nannies
,
Advice for Parents
|
Comments Off
At Morningside Nannies we pride ourselves on having dedicated staff members who provide the highest level of client services. We are confident that the newest addition to our team will provide you the level of customized care that you have come to expect from our staff at Morningside Nannies.
Introducing Tia Thomas
Morningside Nannies is pleased to welcome Tia to our Houston team as our new nanny coordinator. Tia has a strong background in human resources and recruiting which makes her a perfect fit for our nanny coordinator role here at Morningside Nannies. With extensive experience in candidate screening, interviewing and on-boarding, she brings an excellent skill-set and personality to our team.
Tia has excelled in her prior roles as a senior recruiting coordinator, human resources assistant and executive assistant and we trust she'll do wonderfully here as well. Tia is a stepmom to three children who range in ages from 8 to 21 and has a solid understanding the need parents have for high quality childcare.
When she's not working she enjoys singing, cooking and spending time outdoors with her family. Tia used to sing professionally and even auditioned for American Idol!
Micah's New Role
After several years of dedicated service, we're sad to see Micah leave our team, but know that she will enjoy the next chapter in her life traveling to South Africa with her husband who has recently graduated with his Master's degree. She will be relocating short-term and hopes to return to Houston in the future. She has enjoyed her time with the agency and meeting all of the nannies who provide quality care to Houston families.
To learn more about our Morningside Nannies team visit our staff page at www.MorningsideNannies.com.
Posted in
News
|
Comments Off
Looking for something fun and different to do with the older kids? Children 8 and up can experience paintball at TANKS Paintball in Houston.
Low Impact Paintball
TANKS offers SPLATMASTER and low impact paintball. These options allow younger players to use smaller paintballs that shoot at slower speeds. Kids also use lighter markers during play with these options. This gives younger players the opportunity to try out paintball with less fear of being hit by a paintball. It allows younger kids to experience paintball but with without the speed and force traditional paintballs provider.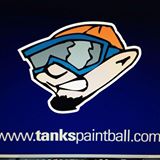 Safety First
Beginners enjoy their first outing with the TANKS staff and they separate players by skill level. TANKS is serious about safety and as such, does not allow the use of outside paintballs. All players must use paintballs provided by TANKS and must wear appropriate protective gear.
Birthday Parties
TANKS offers three levels of birthday party play; SPLATMASTER, low impact and full on paint ball, depending on the ages and comfort level of the attendees. Partygoers can even extend their time at TANKS by paying an additional $5 to play the rest of the day after the party ends.
TANKS is proud to be a family operated business that prides itself on having an awesome facility, a great staff and a dedication to ensuring all participants have fun. To learn more about TANKS Paintball visit www.TANKSPaintball.com
Posted in
Activities
|
Comments Off
School is almost out for the summer. If you're looking to keep your sanity while keeping the kids engaged this summer, be sure to check out these three tips.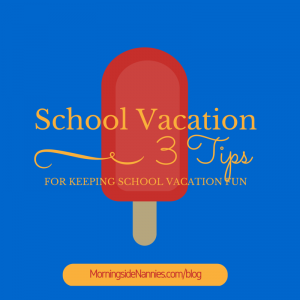 1. Have Playventrues
Instead of hosting the standard playdate, take your playdates on the road. Meet up with friends at the park, zoo or other kid-friendly venue. The kids have fun and you'll have no mess to clean up.
2. Have Fun Fridays
Make Fridays fun days. Plan a special outing or adventure on each Friday of the summer. Have the kids make a day trip bucket list. Each time you visit one of their destinations, check it off from their list.
3. Have Theme Weeks
Create your own summer camp. Pick a theme for each week during summer. Arts and crafts, cooking, water play and sports themes work well for school-aged kids. Let your imagination guide you as you create hands-on activities that pair learning with fun.
With a little planning and creativity you can have a blast with the kids the summer, without losing your mind.
Posted in
Activities
,
Advice for Nannies
,
Advice for Parents
|
Comments Off
← Older posts
Newer posts →