The Official Blog of Morningside Nannies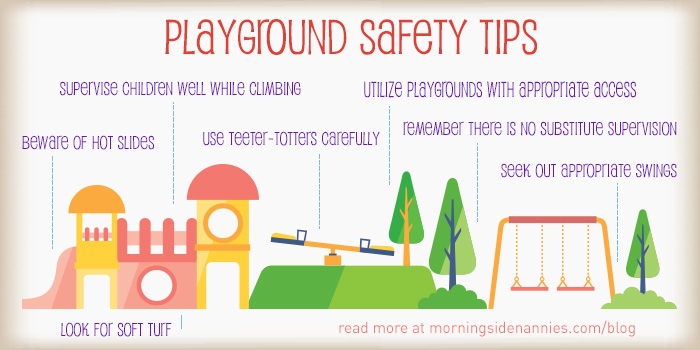 Playgrounds are a great place to take your child for active, social fun. However, they are also a hotbed for injuries. According to the National Safety Council, "Each year more than 200,000 children visit hospital emergency rooms because of playground injuries." What can you do to prevent your child from being hurt while on the playground?
Going to the playground should be a fun adventure, not a painful memory. Make sure your local playground is safe for children. If you have issues or questions, contact the owners or the Consumer Product Safety Commission.
Posted in
Advice for Nannies
,
Advice for Parents
,
Houston
|
Comments Off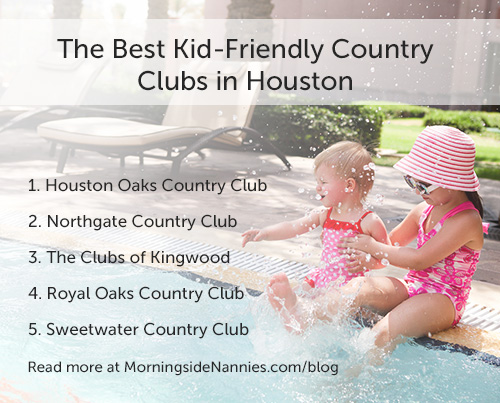 Having a private club to go to is one of the joys of living in an exclusive neighborhood. No matter where you live in Houston or the surrounding areas, you can have access to wonderful, state-of-the-art, family-friendly country clubs. Catering to both kids and adults, these country clubs offer the best of both worlds for families.
As you can see, there are many country clubs in the Houston area that offer family-friendly activities and events. Get fit and have fun with your children at your local country club!
Posted in
Activities
,
Houston
|
Comments Off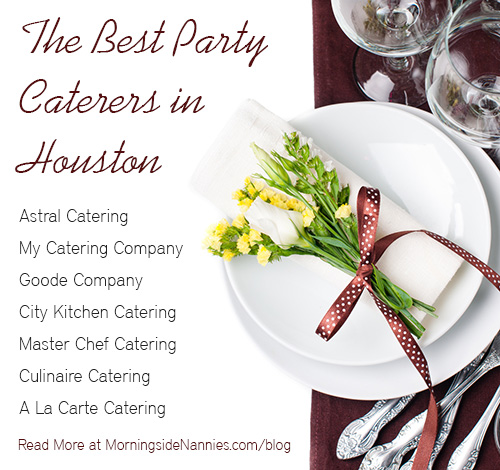 Whether you are throwing a birthday party, anniversary gala or wedding celebration, the food is often a definite focus to delight and entertain your guests. Luckily, the Houston area is rich with party caterers offering up elegant and casual cuisine designed for all ages.
From finger foods to fancy fruits and vegetables, find out what Houston caterers have to offer with this quick guide to the best party caterers in the area.
Houston
|
Comments Off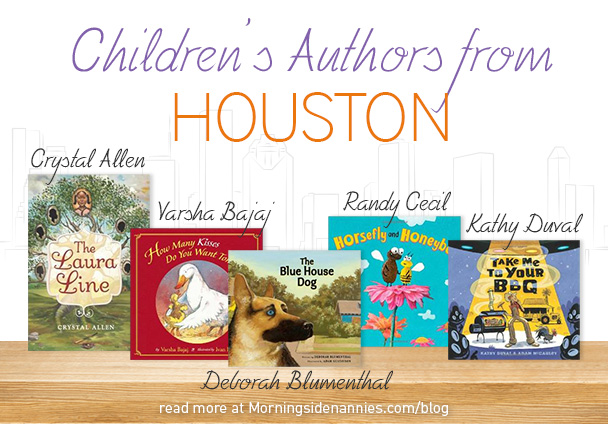 It's likely your children have a favorite book that they want to read or have you read over and over again. While enjoying the rhymes, illustrations and story plots, what your children may not know is that many of these authors hail from the same city – Houston.
For your reading enjoyment, check out the publications of these Houston authors – known for delivering insightful stories, lessons and illustrations to delight readers young and old.
Houston
|
Comments Off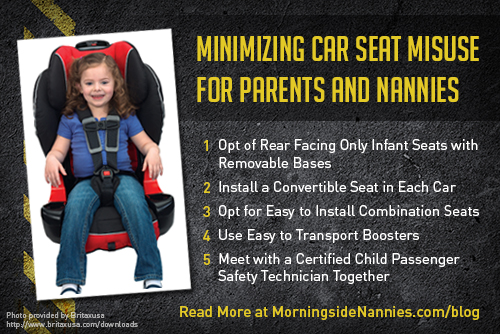 With statistics ranging from 70 to 90 percent, it's safe to say that a majority of car seats are incorrectly installed or misused.
For parents and nannies who often share the responsibility of transporting the children, it's essential that there is a clear mutual understanding of state laws governing car seat use as well as best practices for safely transporting the children in their care. It's important to note, however, that state laws and best practices aren't always equivalent. While the law may state that  children can be turned forward facing once they reach age 1 and 20 pounds, for example, The American Academy of Pediatrics recommends that children ride rear-facing until age 2 or until they reach the maximum height and weight for their car seat. With a number of rear-facing seats having higher height and weight limits, children can ride rear-facing even longer, with the gold standard being keeping kids rear-facing as long as possible.
To ensure that children are transported safely every time they ride, parents and nannies should work together to ensure that they are using the best car seat possible. The best car seat is the seat that fits the child best based on age, height, weight and developmental level, fits the vehicle properly, and is used correctly each and every time.
What are some ways parents and nannies can work together to minimize car seat misuse?
When it comes to safely transporting children, parents and nannies should communicate often and discuss their transportation practices in detail. Including information relating to transporting the children in a nanny and family work agreement can help to ensure that there is no miscommunication when it comes  to the expectations and safety standards surrounding transporting the children in their care.
Michelle LaRowe is the executive director of Morningside Nannies and a nationally certified child passenger safety technician.  The Britax Frontier 90 and Bubble Bum seat were provided at no cost for editorial consideration. Michelle is not affiliated with either company and no payment for this post or guarantee of inclusion was made. Michelle has personally used the Britax car seats since 1999 and believes Bubble Bum offers parents and nannies of booster appropriate children a simple solution to common transportation dilemmas. 
Posted in
Advice for Nannies
,
Advice for Parents
,
Nanny Training
|
Comments Off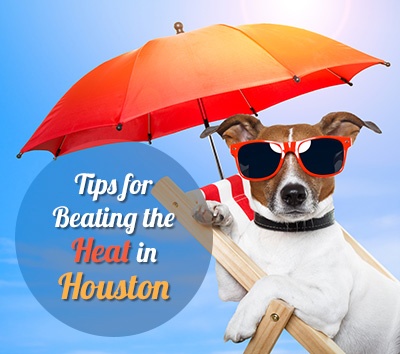 When the sun is shining and your children are eager to play outside, fun in the sun is inevitable. Whether your family is ready to splash around at a local waterpark, enjoy a jaunt to the park or launch a sporting event in the backyard, a sunny day is the perfect setup.
Safety, though, is a concern when the Houston heats up. Summer safety in the heat of the summer involves preparing yourself and your little ones so you can all enjoy those sunny days and maintain a healthy lifestyle.
Advice for Parents
,
Houston
|
Comments Off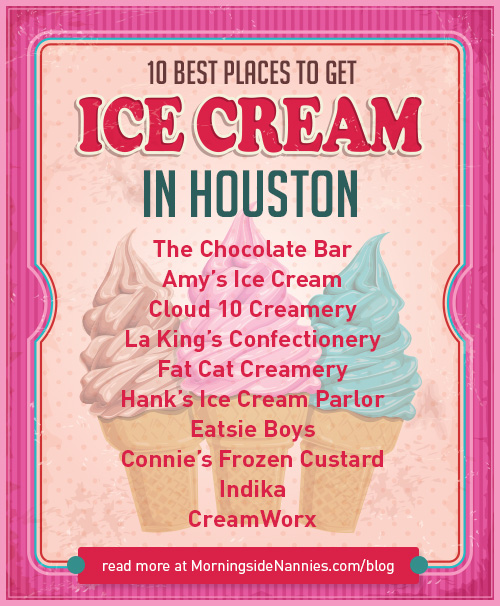 If you're in the mood for a tasty, cool treat this summer, fall or even on those warmer Houston winter days, the city has a variety of hot spots to pick up a cone, shake or banana split.
Whether you are taking the kids for an afternoon snack or packing up the family for an evening treat, don't miss out on the 10 best places to get ice cream in Houston.
Activities
,
Houston
|
Comments Off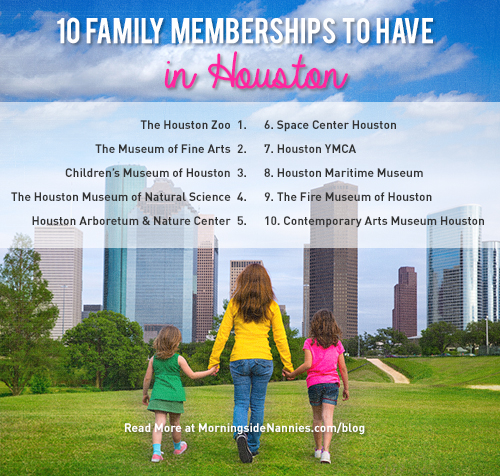 Since there are so many family-friendly attractions in the Houston area, it can wreak havoc on your weekly budget to indulge in the sights and scenes around town. However, family memberships can give you more bang for your buck and allow your family to take in the sights without breaking the bank.
Check out these 10 must-have family memberships in Houston that offer a variety of entertainment and fun-filled days for both you and your little ones.<
Activities
,
Houston
|
Comments Off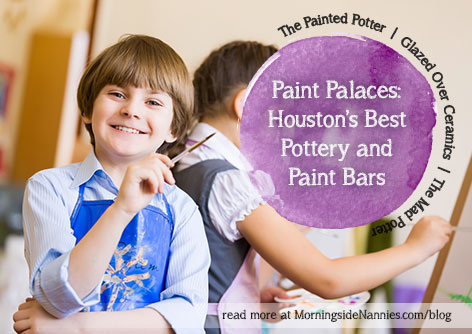 Often times, kids are natural artists. Their imagination runs wild and they create characters, crafts and works of art with ease. From finger painting a picture for mom or crafting a stick figure of their loved nanny, your little one has the world at her fingertips when immersed in art.
A child who wants to express herself through art, though, does not need boundaries. "Children have an amazing innate ability to be creative when they play freely on their own, and unfortunately, the act of overparenting dampens or even wipes out that innate ability," according to Mike Lanza of Playborhood.com and author of Playborhood: Turn Your Neighborhood into a Place for Play.
It's important to figure out how to facilitate your child's creativity without managing it, he says. Pottery is one outlet that can help your child cope with struggles or pain and help her to develop confidence and social skills.
Luckily, the Houston area has many pottery and paint bars designed to enrich the creativity of the entire family. Check out these local hot spots and allow your child's imagination to run wild.
The key to a successful day of pottery making is to keep it simple for your child, says Pam Allyn, executive director of Lit World and Lit Life and the author of many books, including Your Child's Writing Life: How to Inspire Confidence, Creativity, and Skill at Every Age. "It's important to give your child unstructured time, Allyn said.
Posted in
Activities
,
Houston
|
Comments Off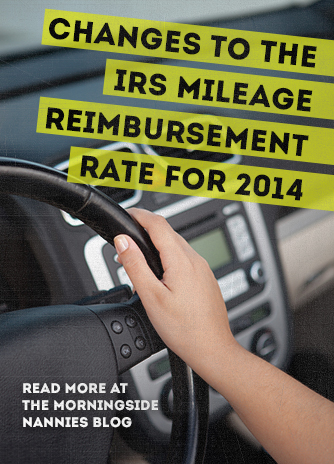 As a nanny, it's crucial to keep track of expenses you incur that can be deducted from your taxes. With ever-changing tax laws and policies, knowledge is key to ensure you are reimbursed by your employer.
One of the most costly work-related expenses nannies incur is automobile expenses. When using your own vehicle to transport children and complete work-related errands, you will need to use the mileage allocation stipulated by the IRS standard mileage reimbursement rate.
Before transporting children in your vehicle, it is imperative that you check with your automobile insurance provider to ensure that the policy covers transporting children for work. It may be necessary to modify your policy so you can continue using your vehicle for work. Make sure that you are aware of the safety laws regarding child restraints, car seats and air bags.
Advice for Nannies
|
Comments Off
← Older posts
Newer posts →