10 of the Best Preschools in Houston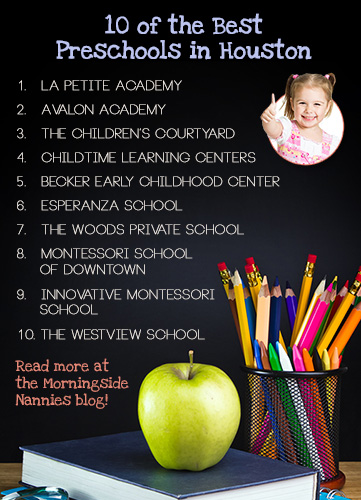 When the time comes to send your little one to preschool, you'll naturally want to find the very best school available to ensure that her academic career starts off on the right foot. For parents living in the Greater Houston area, this task can be a bit less arduous than in other parts of the country due to the fact that Houston boasts a plethora of highly rated preschools. These ten top the lists of parents across the metropolitan area, and are definitely worth checking out if the time for enrollment is nearing.
Keep in mind that you may want to begin your preschool search quite a while before your child is ready to enroll, as the best schools tend to fill up months or even years in advance. Waiting lists aren't a problem at all of the top-rated preschools in Houston, but you'll still want to double check before getting your heart set on one school only to find that classes are filled far into the future.
← 10 Places to Cool Off With Kids in the
Hot Houston Heat | 10 Places to Go for a Mom's Night Out in Houston →
Comments are closed.