10 Houston Parks Your Kids Will Love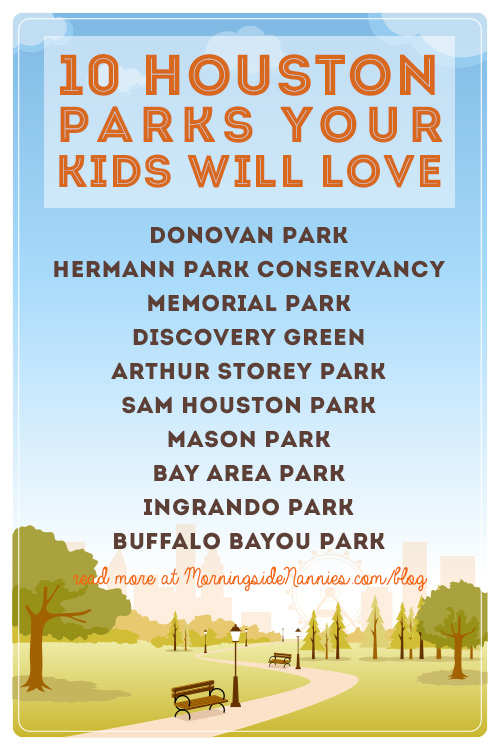 When the weather is sunny and your kids are itching to play outdoors, Houston can provide just the place to keep your children entertained. With more than 366 parks in the city of Houston, you have more than enough jungle gyms to choose from. Try venturing out to one of these 10 parks your kids will love.
← How to Organize a Play Date | Bike Safety: 10 Tips for Cycling in Houston →
Comments are closed.
Testimonials
The first person you recommended met my needs perfectly.
Originally, I tried to find a nanny on my own and it took me much, much longer and only half of them spoke English. I had to do my own background checks. Morningside Nannies made it much easier, faster and more efficient.
Objective and professional with an obvious personal touch, small but important comments about each person.
We made you work and you did! I was extremely picky! Thanks.
Compared to other agencies Morningside presented a higher caliber of candidate.
Quality of applicants was way above what we had hoped for. Thoroughly enjoyed working with your agency – we will highly recommend you to friends.
I have used two other agencies, both were difficult to work with and did not live up to their promises and Morningside Nannies did.
I described the person I wanted and that's what you found for me. Thank you.
I liked the fact that you screened the candidates before sending them to us, rather than sending the candidate to me before I knew anything about them, like happened with (name withheld), your competition.
During our search for our current nanny I used several well-known services in Houston. I found that Morningside Nannies had the highest- quality applicants in town.