10 Houston Parks Your Kids Will Love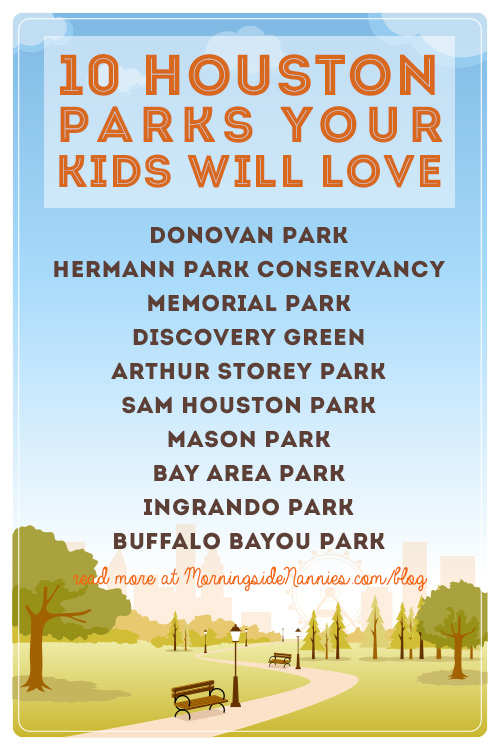 When the weather is sunny and your kids are itching to play outdoors, Houston can provide just the place to keep your children entertained. With more than 366 parks in the city of Houston, you have more than enough jungle gyms to choose from. Try venturing out to one of these 10 parks your kids will love.
← How to Organize a Play Date | Bike Safety: 10 Tips for Cycling in Houston →
Comments are closed.
Testimonials
I had an emergency situation and had a nanny sent over for the following day. I am so pleased with the service provided by Morningside Nannies. My son immediately fell in love with the nanny assigned to us. We couldn't be happier.
Thank you so much. I would recommend your company to absolutely everyone in need of help. You always asked questions to ensure proper performance.
In a time crunch you provided me with two excellent applicants within hours!
Objective and professional with an obvious personal touch, small but important comments about each person.
Originally, I tried to find a nanny on my own and it took me much, much longer and only half of them spoke English. I had to do my own background checks. Morningside Nannies made it much easier, faster and more efficient.
Compared to other agencies Morningside presented a higher caliber of candidate.
We used two other services and an online service. Morningside Nannies had the most highly qualified candidates, one of whom we selected.
I have used two other agencies, both were difficult to work with and did not live up to their promises and Morningside Nannies did.
As a new mom I was nervous about hiring a nanny, but now I couldn't be more pleased. I've sung your praises to everyone I know.
Morningside was by far the best as compared to the other services we used!