10 Houston Parks Your Kids Will Love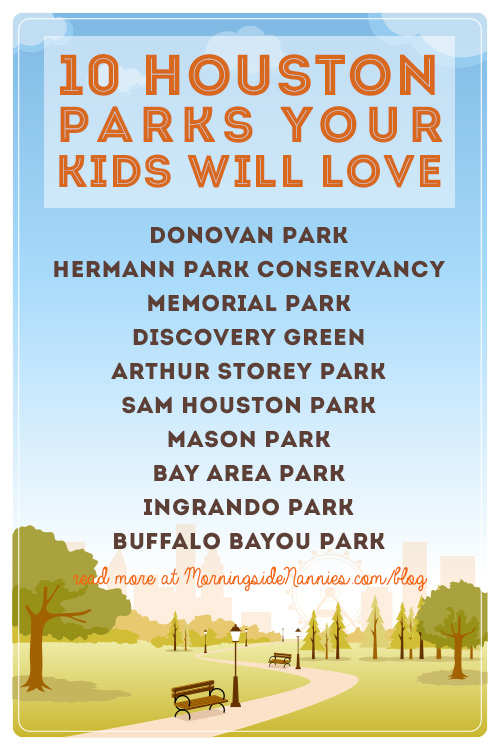 When the weather is sunny and your kids are itching to play outdoors, Houston can provide just the place to keep your children entertained. With more than 366 parks in the city of Houston, you have more than enough jungle gyms to choose from. Try venturing out to one of these 10 parks your kids will love.
← How to Organize a Play Date | Bike Safety: 10 Tips for Cycling in Houston →
Comments are closed.
Testimonials
We used two other services and an online service. Morningside Nannies had the most highly qualified candidates, one of whom we selected.
I described the person I wanted and that's what you found for me. Thank you.
Morningside was by far the best as compared to the other services we used!
As a new mom I was nervous about hiring a nanny, but now I couldn't be more pleased. I've sung your praises to everyone I know.
I have used two other agencies, both were difficult to work with and did not live up to their promises and Morningside Nannies did.
Morningside Nannies was far more professional and focused than the other agencies. They listened to my request and responded promptly. I feel very fortunate to have such superb childcare and appreciate the luxury of returning to work with-out worry. Many thanks go to Morningside Nannies for that.
We've placed ads in newspapers on two occasions and have gone through an Au Pair program twice. This has been our best experience by far!
During our search for our current nanny I used several well-known services in Houston. I found that Morningside Nannies had the highest- quality applicants in town.
Compared to other agencies Morningside presented a higher caliber of candidate.
I had an emergency situation and had a nanny sent over for the following day. I am so pleased with the service provided by Morningside Nannies. My son immediately fell in love with the nanny assigned to us. We couldn't be happier.