Welcome Emilia to the Morningside Nannies Team
We are pleased to introduce you to Emilia "Emma" Byun, our new Nanny Coordinator at Morningside Nannies.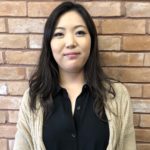 Emma will be your go to person for updating your file, reactivating and recruiting new nannies.

Emma can be reached by email at nannies@MorningsideNannies.com and her direct line is (832) 804-7206.
Emilia has over 5 years of experience working in human resources where her focus has been in the education and security sectors, making her a great fit for Morningside Nannies. Emilia is passionate about ensuring that the nannies Morningside Nannies represents meet the highest standards. From recruiting to screening, Emilia is responsible for identifying candidates who are a great fit for our clients.
← Morningside Nannies is Hiring a Nanny Coordinator | Thanksgiving Holiday Hours →
Comments are closed.