Break Into Nannying as a Summer Nanny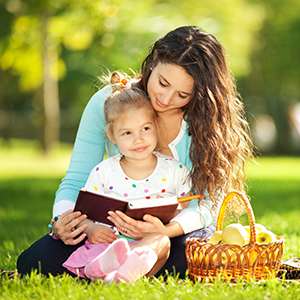 If you've been thinking about becoming a nanny but not sure if it's the right career path for you, consider testing the waters out by working as a summer nanny. Summer nanny jobs require a short-term commitment, but full immersion experience into the world of private in-home childcare.
Being a Summer Nanny Gives You Experience
For those with minimal childcare experience, a summer nanny job can be a great segue into full-time nanny work. Individuals with past babysitting experience, camp counselor experience, or preschool or daycare teaching experience are ideal candidates for summer nanny positions. Since most families, especially those with infants, and reputable nanny agencies will require more extensive childcare experience, working as a summer nanny can give you that.
Being a Summer Nanny Gives You References
Most parents will require nannies to have references before considering them for employment. While references from family and friends can be okay too, most parents and most all reputable nanny agencies will require professional childcare references, which must include childcare references from nonfamily members. Having solid childcare references is essential for securing future nanny employment. Adding a summer nanny job and employer reference to your resume can help quality you for full-time nanny positions.
Being a Summer Nanny Gives You Opportunity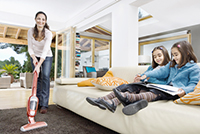 Working as a nanny is different than working as any other type of childcare provider. Nannies work in private homes with minimal supervision or adult interaction. Since nannies are typically the sole employee of the family, formal breaks come in the form of downtime when the children are napping.  Nannies are also responsible for all tasks related to providing care, including doing the children's laundry and preparing nutritious meals and snacks. Some nannies enjoy working in the private home setting while others prefer working in a classroom setting. Depending on your personality and caregiving style, private in-home childcare may or may not present an enjoyable work environment for you.
For many full-time nannies, they got their first taste of working as a nanny thanks to a summer nanny job.  And it seems only natural that it happened as such. Preschool or daycare teachers who are looking for something different are often approached by parents who are seeking something different too, which leads to a natural caregiver family pairing. College graduates who have studied early childhood education often seek immediate employment and working as a summer nanny can provide a steady income and additional childcare experience while they seek full-time year-round work. Others tend to fall into nannying after being approached to take a summer babysitting job and before they know it, they've secured year-round, full-time nanny work.
Qualified summer nannies are in high demand. If you're considering being a nanny or looking to break into the field, try being a summer nanny first. Contact Morningside Nannies today to learn more about our Houston area summer nanny placement opportunities or stop by our office Monday through Friday between 10 am to 3 pm to complete a summer nanny application.
← 10 Reasons to Visit Houston with Kids | Top 10 OB's in Houston →
Comments are closed.