10 Reasons to Visit Houston with Kids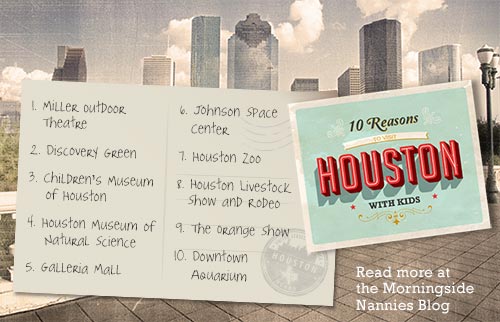 Traveling with children isn't always fun, especially when you're in a city that seems to have a dearth of activities and destinations for kids. Thankfully, Houston is definitely not one of those cities. This vibrant, exciting locale is filled with things for kids to do, from the Theater District to the Galleria.
These locations are only the tip of the proverbial iceberg when it comes to kid-friendly destinations in Houston. In such a large and sprawling city, you're sure to find even more that will tickle the individual fancies of each member of the family!
← 10 Fun and Free Places to Take the Kids in Houston | Break Into Nannying as a Summer Nanny →
Comments are closed.