10 Drive Through Coffee Shops in Houston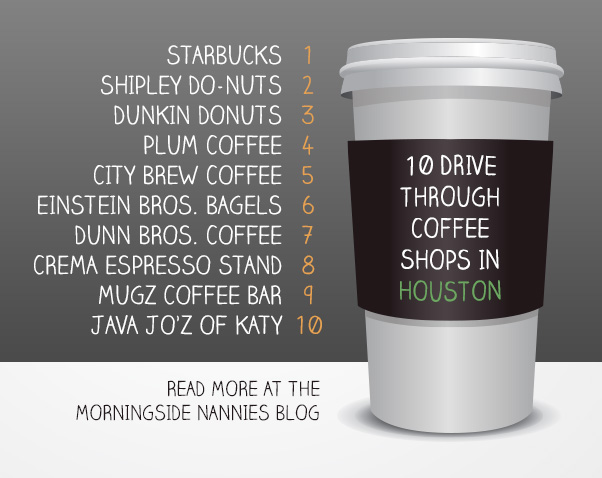 There's something very relaxing about sitting in a coffee shop, taking in the sights and scents of the café, however when you're transporting the kids, heading into the café with toddlers in tow can be less than relaxing. When you need your java fix on the go, though, there's just no topping a great coffee joint with a drive-through window. These are ten of the drive-through spots for Houston coffee lovers to get their morning jolt without ever having to leave the car.
← 10 of the Best Children's Bookstores in Houston | 10 of the Best Holiday Outings for Houston Families →
Comments are closed.