10 Houston Nanny Trends for 2023
Wondering what 2023 has in store for the Houston nanny market?
Here's a few trends to look for as you conduct your nanny search.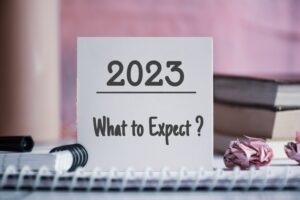 1. Increased Federal Tax Thresholds
The earnings threshold that triggers the requirement to remit FICA taxes on a household employee's wages will increase to $2,600 in 2023, up from from $2,400 in 2022. If the annual FICA wage threshold is reached, the household employer becomes responsible for remitting both the employee and employer portions of FICA on all the wages they paid to the employee during the tax year. When wages paid to a household employee do not reach the annual FICA threshold, the household employer is not required to issue a W-2.
2. An IRS Mileage Rate Increase
Beginning on January 1, 2023, the standard mileage rates for the use of a car (also vans, pickups or panel trucks) will be 65.5 cents per mile driven for business use, up 3 cents from the midyear increase setting the rate for the second half of 2022.
3. Nanny Wage Increases 
"Last year was one of the tightest nanny job markets in recent memory, or, maybe ever. With daycare centers closed or offering limited availability, the demand for in-home childcare skyrocketed. While that demand may have slowed a little bit, hourly rates for nannies increased by up to $4/hour."
4. Higher Nanny Wage Expectations 
We are seeing accepted full-time job offers at gross wage rates between $22-26 per hour, and have seen jobs place as high as $32 per hour in Q4 of 2022. Part-time hourly wage rate expectations continue to be more than full-time hourly wage rate expectations, with the fewer the hours guaranteed, the higher the wage expectation.
5. Industry Standard Benefits
Nannies continue to expect fair and legal pay, and a minimum of guaranteed wages, paid vacation, paid major holidays, sick days, and the IRS mileage reimbursement rate of on the job driving when using their own personal vehicle.
6. Nanny Shortages 
The pandemic nanny shortage that we saw in 2021 continues with there being more jobs than there are nannies. We are seeking search windows of 2-8 weeks for full-time searches and 6-12 weeks or more for part-time searches and double the amount of jobs than available nannies.
7. Guaranteed Hours
Nannies continue to expect to be paid for the minimum schedule they agreed to when accepting the job offer, regardless of if the hours are worked. If family comes into town and the nanny is given the day off so that the children can enjoy time with family, the nanny would still expect to be paid.
8. New Rules Surrounding Venmo or App Payments
The IRS has delayed the implementation of this new tax reporting rule. Receiving payment for services via a mobile app won't generate a Form 1099-K if these payments totaled more than $600 in 2022. The rule will now apply to 2023 payments.
9. A Competitive Nanny Market
Nannies have their choice of jobs, so they are less likely to take on dual roles, like nanny/housekeeper, or take on tasks not related to the children. They can afford to be choosy in the jobs they interview for and don't have to make the concessions that were typical to land their perfect job, prior to the pandemic.
10. In Person Interviews
During 2021 and 2022, many parents were hiring nannies directly from Zoom interviews. We are starting to see a trend of returning to the in-person interviews and shadow interviews, that disappeared during the height of the pandemic.
← Flexibility or Open Availability? | 2023 Tax Responsibilities for Nanny Employers →
Comments are closed.