10 of the Best Holiday Outings for Houston Families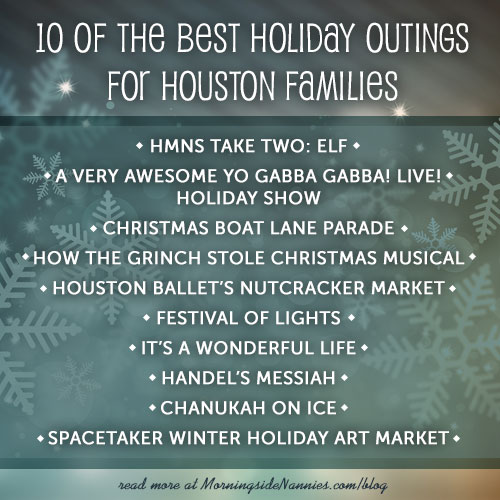 The winter holidays are a festive time of joy and celebration, especially for families in the Houston area. From art festivals and ballet performances to shopping and shows just for kids, there's no shortage of seasonal festivities to keep the holiday spirit alive and well in your family. These are ten of the best and brightest holiday events in Houston, each with their own unique flair and mood. For a truly encompassing winter holiday season, try to take in all ten.
← 10 Drive Through Coffee Shops in Houston | The Best Holiday Displays in Houston →
Comments are closed.