The Best Holiday Displays in Houston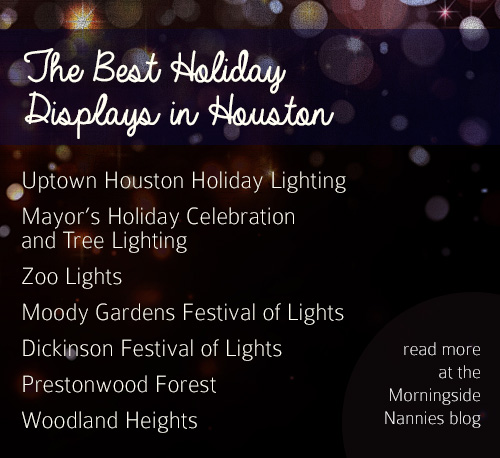 Everyone is getting ready to deck their halls with boughs of holly, lights, garlands and other holiday flair. In addition to partying with friends, getting burned out on "Jingle Bells,"  getting teary-eyed at another viewing of It's a Wonderful Life and overdosing on holiday treats, part of the joy of the season is sightseeing. Houston holiday tours are about to begin, and if you're not the type to sign up for the guided variety, don't worry. You can pile the kids in the car with holiday cookies and a jug of hot chocolate or apple cider, and map out your own route.
The Houston area is loaded with neighborhoods so lit up astronauts could see them from space, and there are so many that it's unlikely that you will see them all in one evening. After all, everything is bigger in Texas. So if you're one who enjoys the sights of the season, get your walking shoes on, fill up the gas tank, and get ready to see some pretty spectacular displays. These are just a few places to add to your list.
← 10 of the Best Holiday Outings for Houston Families | The Best Places to Take Outdoor
Family Pictures in Houston →
Comments are closed.