10 of the Best Children's Bookstores in Houston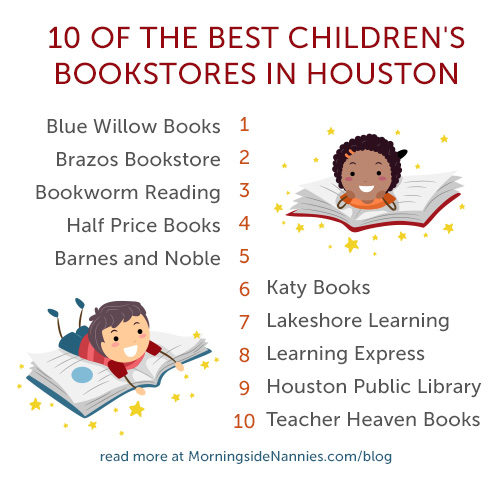 There is nothing like the warm, cozy feeling of having a drowsy child in your lap as you read to them a story from their favorite book. The right book will both excite and soothe your child, and instill in them loving memories and an enthusiasm for the written word. Finding that perfect book for your child is indeed a treasure. So where to begin this hunt for good children's literature? Well, in Houston, you have a lovely variety to choose from. Not only will you be able to find the books your child desires, but if you are looking for atmosphere and a good time during the shopping trip itself, Houston has a lot to offer in the way of children's bookstores. As an added bonus, you will also find a plethora of events, story times, and educational services in many of these shops.
You might want to make it a point to visit all of these great stores with your child, to not only check out all they have to offer in books, but to enjoy some fun day trips together as well by taking in a story time or settling in and reading to your child yourself in a different environment. You may also find some amusing toys and engaging crafts to take home and partake in with your little one as well.
← 10 Places to Find a Certified Car Seat Tech in Houston | 10 Drive Through Coffee Shops in Houston →
Comments are closed.