Youth Sports Leagues in Houston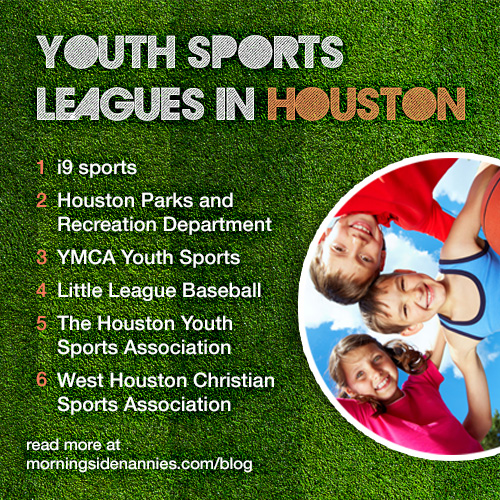 There are several sound reasons to get your child involved in playing organized sports. Physical activity is just one of them, though it is an important reason. Due to the draw of computer games and high-tech toys, it's not always easy to convince kids to move away from a sedentary lifestyle in favor of one more active. The modern child may spend more time browsing the Internet and using social media sites than playing actively, which is where participation in organized sports can prove to be a useful tool. Kids who play sports learn the benefits of physical activity and are urged to participate in a group activity, learning valuable life lessons along the way.
Getting kids involved in sports leagues not only gets them up and moving, but also teaches them how to work and play with others. Practicing discipline is a major plus to playing and participating in a youth sports league. Kids can learn how to be a good team member, along with developing leadership skills. They can also learn all about goal-setting and creative problem solving. Communication skills can increase as kids learn to work with their teammates to achieve a common goal.  Lifelong friendships can be born and nurtured both on and off the playing fields.
Houston has plenty of opportunities for youth in sports. There are a wide variety of leagues available for kids to join. If you just want your child to be active and have fun while learning a sport, those types of leagues are available. It's not always about winning, either. In fact, some leagues are designed for kids to just have fun and be able to safely and fully participate in a team sport without concerns of wins or losses. These are a few of the sports leagues for kids that can be found in the Houston area.
← 10 Locations Houston is Famous For | Best Walking Trails in Houston →
Comments are closed.