10 of the Best Places to Go for Your Child's First Haircut in Houston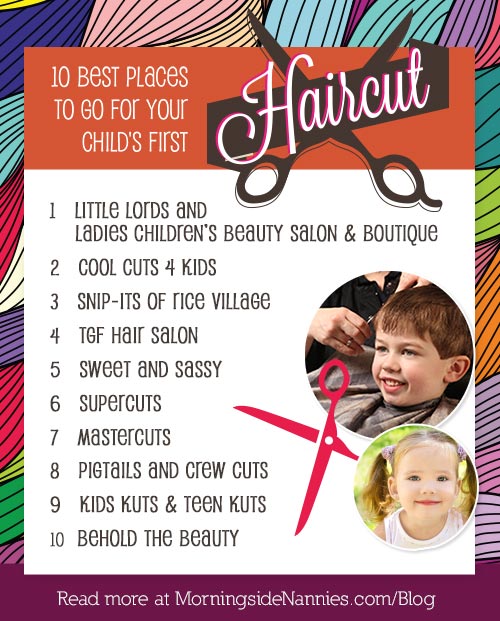 A child's first hair cut is a milestone worth remembering, whether he's got long, flowing locks or just a few wisps that need to be tamed. When it comes to salons, however, not all are created equal in terms of meeting the needs of parents and their children. Your little one may not be comfortable in a high-end salon filled with cutting-edge stylists, and those haute couture stylists may be less than eager to tackle haircuts for children. These ten Houston salons are known for their specialization and focus on kids, making them ideal choices for your child's first experience with the cape and clippers.
While it may be tempting to take your child's first haircut into your own hands so that you're able to document the milestone the way you want, it's wise to keep in mind that there's a reason why stylists are educated and tested before obtaining their license. Kids' hair tends to grow slower than their adult counterparts, so your little one will be rocking a lopsided 'do for quite a while if you make a mistake. These professionals are among the best in the Houston area when it comes to kids' haircuts, and have earned their reputation through years of experience and service to the community.
← Finding a Caregiver Who Follows Your Moral Code | Nanny and Employer Etiquette →
Comments are closed.