How to Set Your Backup Care Provider Up for Success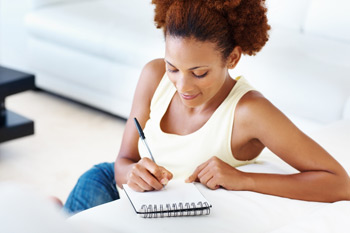 After scrambling to secure last minute childcare, it can be easy to forget to give your backup care provider the details she'll need to do her job well. Creating a simple informational sheet can help ensure that your temporary caregiver is prepared to meet your children's needs while you are away.
Basic Information About the Children
You'll want your caregiver to know your children's names, nicknames, ages, allergies or any medical issues that they have. You'll also want to share anything else that is specific or unique to your child's makeup. If one child takes a little time to warm up to new people but the other adores all the affection she can get, it's certainly worth mentioning.
Contact Information
It's a good idea to include your address and phone number at the top of the sheet.  You'll also want to provide your temporary caregiver with all the ways she can reach you during the day should she have any questions.  Providing contact information for your spouse and another trusted adult can also be helpful, should there be an emergency. Be sure to list the phone number of poison control, your local emergency management systems, police department and fire department. It's also a good idea to have an authorization to treat a minor form completed should your child need immediate medical attention before you're able to be reached.
Typical Schedule
Outlining your children's typical schedules can help your temporary childcare provider to anticipate your children's needs and ensure that their needs are met. Include what time each child typically eats and sleeps, and any routines in place for naptime and bedtime. If you usually take your baby for a walk after she wakes from her morning nap, be sure to include that information. If your backup nanny will be required to put the children to bed in the evening, you'll want to outline what that process entails.
Food Preferences
Be sure to communicate if there are any dietary restrictions in place and if you have any preferences regarding what the children should be fed. If you only allow fresh fruit for morning snack, be sure your temporary nanny knows that.  Since your caregiver isn't familiar with your children and your home, keeping any meal ideas super simple will be appreciated.
Favorite Activities
If your children have a favorite toy, game or lovely, it can be helpful for your backup care provider to know. By providing your nanny with information on what the children enjoy, she'll be better able to engage them from the get go.
House Rules
If you have house rules you want to share them with your childcare provider. If you don't allow television during the week, you'll want to let your temporary nanny know that. If you require the children to pick up their toys before playing outside, she should know that too. The more information she has about your rules, the better she'll be able to enforce them.
Disciplinary Style
While everyone hopes the children will be on best behavior while in the care of a new caregiver, chances are your nanny may have to offer some behavioral guidance. Letting your nanny know how you handle misbehavior can help her to gain cooperation and nip any bad behavior in the bud. If you use time-out, tell her your time-out location and how long you insist they take a break for. If you take away privileges, let her know what is fair game for being taken away.
Having a qualified and experienced nanny pinch-hit for your regular childcare provider when your arrangement falls through can be the perfect solution to your last-minute childcare dilemma. Morningside Nannies has a pool of qualified, prescreened childcare providers who are able to provide backup and temporary care for Houston area families when their regular childcare arrangements fall through.  To secure a backup care provider, call one of our placement specialists directly at (713) 526-3989 with your back-up care request.
← 5 of the Best Places for Kids to Take Classes in Houston | 10 Must Try Restaurants in Houston →
Comments are closed.