The Official Blog of Morningside Nannies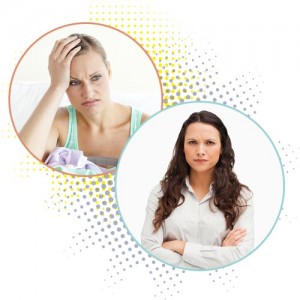 "My boss left all the dirty dishes from the weekend in the sink for me to wash."
---
"My nanny refuses to empty the garbage when it's full because doing so is not in her contact."
---
"My boss says she's going to be home at 6, but never shows up till 7."
On any given day, these snippets of conversation can be heard around the water cooler at work and around the swings at the playground.
When it comes to nannies and parents, it's often the little things that are the source of biggest frustrations. Establishing a relationship where common courtesy is always extended will help to foster a lasting relationship built on mutual respect.
So what are some of the common courtesies nannies and employers should always extend?
When it comes down to it, the bottom line is that nannies and parents should treat each other the way they want the children to treat others. When they do, there will be less frustration and the children will have a healthy relationship to emulate.
Posted in
Advice for Nannies
|
Leave a comment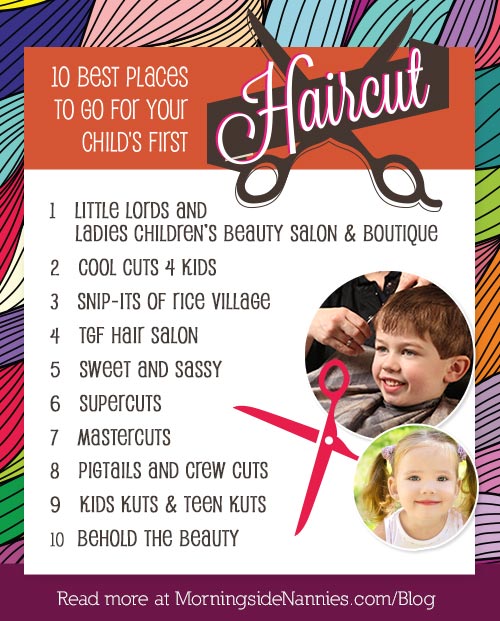 A child's first hair cut is a milestone worth remembering, whether he's got long, flowing locks or just a few wisps that need to be tamed. When it comes to salons, however, not all are created equal in terms of meeting the needs of parents and their children. Your little one may not be comfortable in a high-end salon filled with cutting-edge stylists, and those haute couture stylists may be less than eager to tackle haircuts for children. These ten Houston salons are known for their specialization and focus on kids, making them ideal choices for your child's first experience with the cape and clippers.
While it may be tempting to take your child's first haircut into your own hands so that you're able to document the milestone the way you want, it's wise to keep in mind that there's a reason why stylists are educated and tested before obtaining their license. Kids' hair tends to grow slower than their adult counterparts, so your little one will be rocking a lopsided 'do for quite a while if you make a mistake. These professionals are among the best in the Houston area when it comes to kids' haircuts, and have earned their reputation through years of experience and service to the community.
Posted in
Advice for Nannies
,
Advice for Parents
,
Houston
|
Leave a comment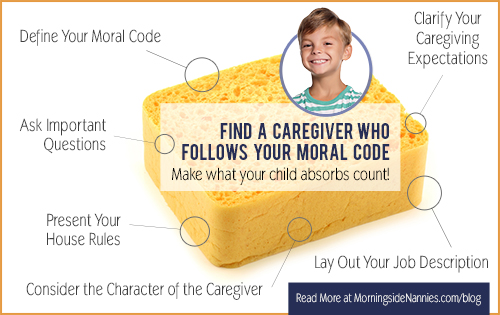 It's no secret that children are like sponges. From the television they watch to the people they spend time with, children absorb everything from anything and anyone they're around.
When it comes to finding childcare, parents who choose a qualified caregiver who follows the same moral code as their family will be more at peace with their childcare arrangement. Leaving your child in the care of a provider who wholly supports your lifestyle, child-rearing practices, parenting philosophy and house rules can give you confidence that your children are being well-cared not only physically, but in accordance with your family's moral code while you're away.
But how do you find a caregiver who follows your moral code?
Houston
|
Leave a comment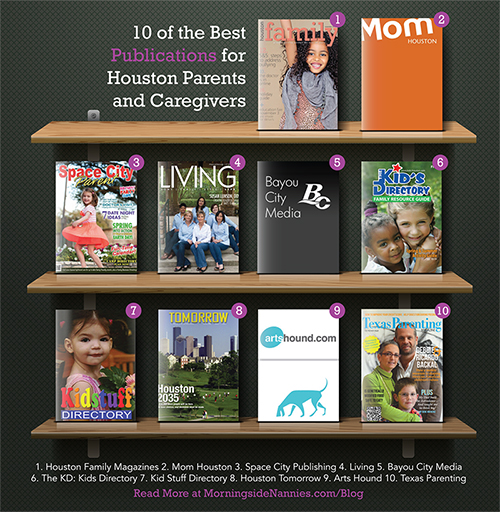 The best way to keep informed about news, events, locations and entertainment in the Houston area is by subscribing to local publications. These organizations and websites tailor their content, through newsletters, articles, blogs and directories, to bring you all the latest information so that you don't have to spend hours trawling the Internet. These ten publications are a mixture of sources that cover life and parenting in Houston.
Houston
|
Leave a comment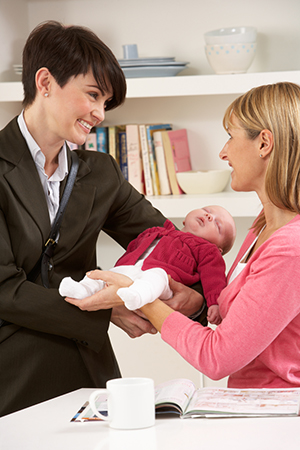 For work from home parents, hiring a nanny seems like the perfect childcare solution. Work from home parents seemingly get the best of both worlds as they're able to continue to work while being in the home with their children. And since they are home, they're able to closely supervise their nanny and monitor her interactions with their children, which can ease anxiety and increase confidence in their decision to work from home.
But, being a work from home parent with a nanny it's always easy. For the children, knowing mom or dad is in the next room can cause a reluctance to stay with the caregiver and cause the children to question who is really in charge. For the parents, hearing their children cry or fuss can be too much to bear, which can result in a decrease in productivity if they keep popping in to provide comfort and reassurance. And for the nanny, boundaries can become blurred when parents pop in and out which can lead to confusion about her role and responsibilities and frustration over constant interruptions to the children's routine.
At Morningside Nannies, we've seen many work from home parents have successful relationships with their nanny which has allowed them to really experience the best of both worlds they so actively seek. Those who have successful nanny relationships tend to have five key things in common.
At Morningside Nannies, we place prescreened nannies with a variety of backgrounds who seek a variety of types of positions. While some nannies simply won't work for stay at home parents because they don't want to be micromanaged, others prefer to partner with work at home parents and help them to achieve their desires to have the best of both worlds.
If you are seeking a qualified nanny, contact a placement specialist today at (713) 526-3989 to begin your nanny search. Our placement specialists will consider your family's needs and only present to you those candidates who are capable of meeting or exceeding your caregiving expectations.
Posted in
Advice for Nannies
,
Advice for Parents
|
Leave a comment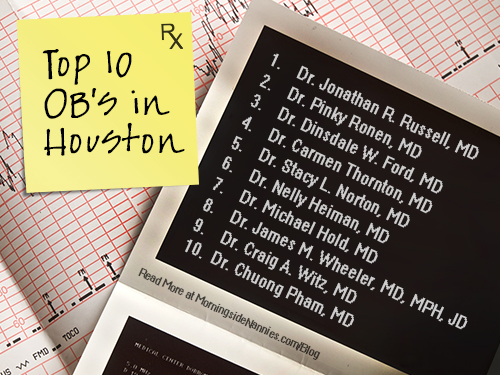 As a woman, one of the most important doctors you will ever have in your life is your obstetrician. You want to make sure to find a doctor who makes you feel comfortable, and is the best in the business. Most importantly, you want a doctor who will do whatever it takes for you and your unborn child. There are several competent doctors in the Houston area, but these ten are among the very best in terms of years of experience and ratings from their patients.
It can be difficult to find the right doctor to care for you during such an exciting and scary period of your life, especially if you're not sure where to start. This list should give you some direction and at least help you narrow down the scope of your choices from the hundreds and possibly thousands of obstetricians in Houston alone.
Posted in
Houston
|
Comments Off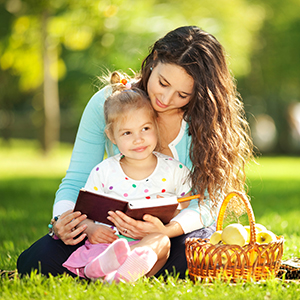 If you've been thinking about becoming a nanny but not sure if it's the right career path for you, consider testing the waters out by working as a summer nanny. Summer nanny jobs require a short-term commitment, but full immersion experience into the world of private in-home childcare.
For many full-time nannies, they got their first taste of working as a nanny thanks to a summer nanny job.  And it seems only natural that it happened as such. Preschool or daycare teachers who are looking for something different are often approached by parents who are seeking something different too, which leads to a natural caregiver family pairing. College graduates who have studied early childhood education often seek immediate employment and working as a summer nanny can provide a steady income and additional childcare experience while they seek full-time year-round work. Others tend to fall into nannying after being approached to take a summer babysitting job and before they know it, they've secured year-round, full-time nanny work.
Qualified summer nannies are in high demand. If you're considering being a nanny or looking to break into the field, try being a summer nanny first. Contact Morningside Nannies today to learn more about our Houston area summer nanny placement opportunities or stop by our office Monday through Friday between 10 am to 3 pm to complete a summer nanny application.
Posted in
Advice for Nannies
|
Comments Off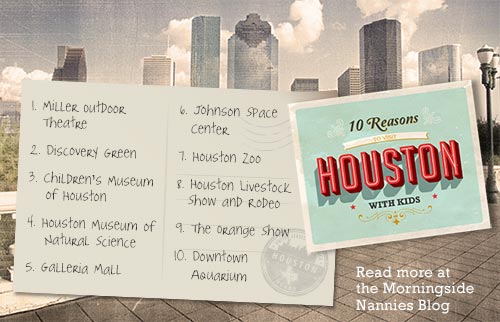 Traveling with children isn't always fun, especially when you're in a city that seems to have a dearth of activities and destinations for kids. Thankfully, Houston is definitely not one of those cities. This vibrant, exciting locale is filled with things for kids to do, from the Theater District to the Galleria.
These locations are only the tip of the proverbial iceberg when it comes to kid-friendly destinations in Houston. In such a large and sprawling city, you're sure to find even more that will tickle the individual fancies of each member of the family!
Posted in
Houston
|
Comments Off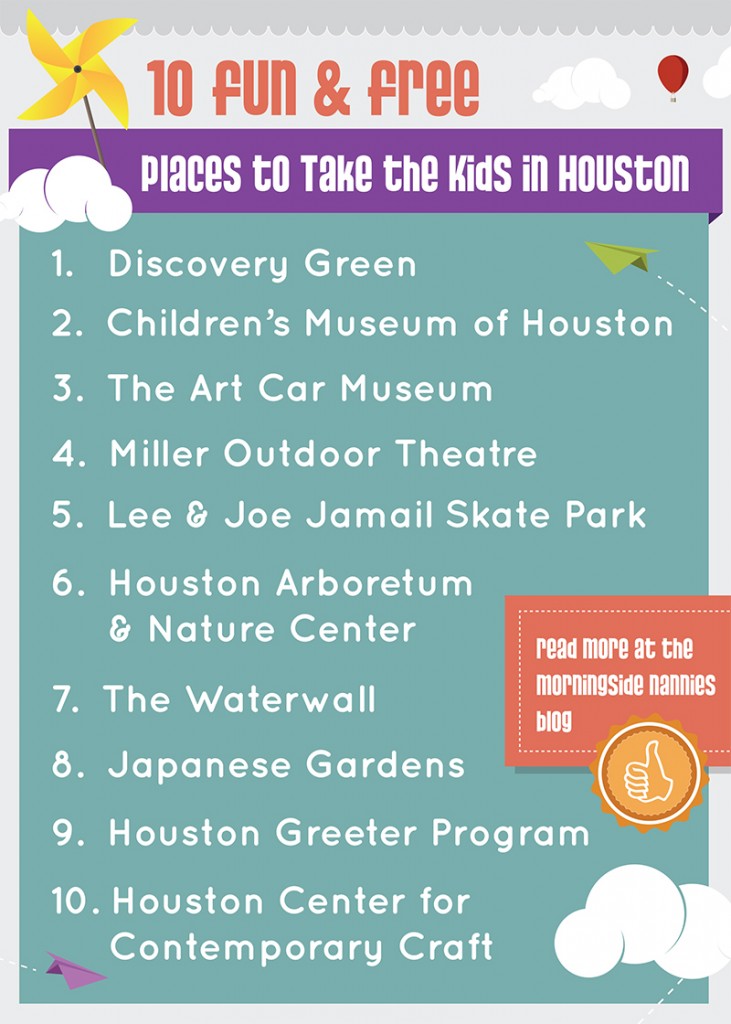 Houston is a thriving, world-class city with plenty of exciting things to see and do with the kids. When budget constraints are a concern, there are even a variety of activities that are completely free of charge, and sure to keep your brood entertained. The following are ten of the best free, kid-friendly diversions that Houston has to offer.
No matter where you go or what you do in Houston, you're almost guaranteed to have a great time. But why spend a bunch of money when you really don't have to? There are so many family-oriented, fun things to do in Houston that don't cost a penny and are sure to be a hit with the kids that it's difficult to justify spending money.
Posted in
Activities
,
Houston
|
Comments Off
By Michelle LaRowe
Executive Director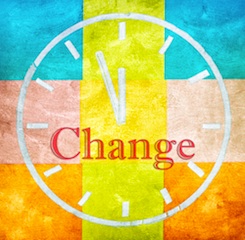 Whether you are a parent or a childcare provider, when you're caring for children it is important to keep current with best practices in the field of early childhood care.
I've reached a point in my career where I've been in the nanny industry and working with children for more than half of my life. During my career alone, I can think of two major changes in the way we as a society care for our children.
The first is how we put babies to sleep. Up until 1994, parents and caregivers really didn't think twice about putting babies to sleep on their tummies. In fact, parents and caregivers did so fairly confidently. When a baby is on her tummy those involuntary reflexes that can keep her awake are naturally minimized due to her position, and the result seemed to be fast and solid sleep. When the "Back to Sleep" campaign was initially launched in 1994, however, parents and caregivers were cautioned about the increased risk of SIDS associated with stomach sleeping and were instructed to only put their babies to sleep on their backs. Swaddling became popular as a way to keep babies reflexes at bay, and babies across the United States began being placed on their backs to sleep.
The second major change I've seen is how we transport our children. I came home from the hospital in 1976 riding on the flat surface underneath the rear windshield of a Ford LTD. It wasn't until the 80s and early 90s that states began  putting safety belt and child restraint laws on the books. And even then, when the children I cared for turned one in 1999, it was a huge cause to celebrate because we could now turn their car seats from rear-facing to forward-facing. Today, the recommendations have been changed to indicate that children should ride rear-facing until age two or until they reach the maximum height or weight limits of the car seat.
Sadly, though, even with parent and caregiver education, 25% of babies are still stomach sleepers. And even though there is still widespread talk of the importance of using child car seats and using them properly, it's estimated that more than 90% of car seats are installed incorrectly.
When you are caring for children, whether as a parent or a nanny, you are their first line of defense. It's up to parents and caregivers to continually educate themselves on best practices and follow them, even if grandma keeps reminding you how her children survived having never slept on their backs or ridden in a car seat.
Parents and nannies can keep current on best practices by faithfully attending their children's well visits, subscribing to parenting magazines, attending childcare related conferences like those put on by the National Association for the Education of Young Children and the International Nanny Association, following favorite pediatricians and the American Academy of Pediatrics on Facebook and Twitter, taking early childhood  related college courses and attending parenting workshops and seminars.
Whatever you can do to keep current with best practices in childcare, do it. The childcare knowledge you have directly impacts the quality of care you're able to provide.
Posted in
Advice for Nannies
,
Advice for Parents
|
Comments Off
← Older posts