The Official Blog of Morningside Nannies
Recently I had a chance to connect with Princess & Tiaras Spa Celebrations in Katy – Houston TX. Princess & Tiaras is a unique spa and beauty themed party experience for the princess at home! They have their own truck, so no clean up and offer both birthday and playdate packages. Here's what they had to share.
What makes your offerings special?
We offer the best part of both worlds: Enjoying your party at the comfort of your own house without the mess since everything happens inside the Spa on Wheels! The party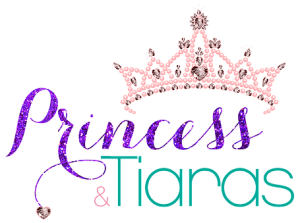 girls decor is unique with cozy, comfortable, and super girly lights, accessories, mirrors, and everything that a girl needs to have fun with her friends!
What are your best tips for making a child's birthday magical?
Make sure that the birthday girls feels special, playing her favorite music, having her friends to cheer her during the party, taking pictures of her, and make sure she is having the most memorable day of her life!
What is the best thing you offer your clients?
Not only do we offer entertainment for the girls, but also a complete stress-free party for the parents since they can add everything they need for the party from the tables and beautiful chiavari chairs to the super fun favors for the girls! The best part- no clean up for the parents!
What is your best tips for a successful party?
Always have a positive attitude that you can transfer to every guest, especially to the guest of honor. Pay attention to every detail that you will contribute to make this a celebration they will always remember. Have fun and enjoy your time being the party coordinator.
What do you want families to know about your services?
We host birthday parties AND playdates for the girls. So, whenever you have a gathering, reunion, pool party or just because- we can be there to make sure the girls are having lots of fun!
How and why did you start this business?
This is taken from the blog written about starting/ why and how Princess & Tiaras came to life:
On February 18th, 2014 Bianca Barona Abud received some of the most devastating news a parent could hear: her three-year-old son, Luca, had been diagnosed with Leukemia.
Amidst a whirlwind of doctor appointments and emotions, Bianca learned her job of 10 years was letting her go after a company-wide restructuring. Shortly after, her father-in-law passed away.
Despite the difficult time that Bianca and her family were experiencing, Bianca made a conscious decision not to give up. Seeing strength in Luca and daughter Isabella, Bianca found the courage to start her own business. From there, Princess & Tiaras Spa Celebrations was born.
Bianca drew from her lifelong love of singing, dance, makeup artistry and fashion to create Princess & Tiaras Spa Celebrations. The event planning company brings a unique spa and beauty-themed party experience to the celebrants' door with a mobile Spa Truck. Aimed at girls ages 3 to 12, Princess & Tiaras Spa Celebrations takes the stress of throwing a children's party away from Houston-area parents.
Bianca structured her business to give her a flexible schedule. Only offering parties on Fridays, Saturdays, and Sundays allows Bianca to be present for all of Luca's doctor appointments. Having a reliable staff, Bianca could leave an event in a split second should Luca or Isabella need her.
Today, Princess & Tiaras Spa Celebrations has become part of the Abud family. Bianca affectionately refers to the business as her "third child." Having immigrated to the United States from Mexico, Bianca counts on her daughter, Isabella as a model for her clientele in the U.S. market.
"Whenever I have an idea, I always show it to my daughter first to get her approval. Then I know the other girls will love it!" says Bianca.
Not only did Princess & Tiaras Spa Celebrations help Bianca support her family and her son's medical expenses, but the business gave Bianca an outlet when she needed it the most.
"Without this – without the parties, without the singing, dancing, having fun, seeing other girls having fun, being happy. I don't know what I would do. I was going crazy" says Bianca, "It made a huge difference in my life."
Bianca has hosted over 300 parties to date. She saw a return on the investment she made in the company in just two years. She now employs a staff of six and is exploring franchising the business in cities outside Houston.
"This could be something big!" Bianca reacts to the demand for more event planning companies like her own "People want to be a part of this."
To learn more visit http://www.princessandtiarasspacelebrations.com/ . Use code LOVE-SPRINGPT to save 10%.
Posted in
Advice for Parents
,
Houston
|
Leave a comment
Responses are provided by Deborah J. Pontius, MSN, RN, NCSN, FNASN, health services coordinator and school nurse, Pershing County School District, Lovelock, NV; and executive committee member and past board member, National Association of School Nurses (NASN).
Q: What are your top three head lice prevention tips?
A: Parents often ask me this question after they have personally dealt with head lice, wondering if they could have done anything more to avoid it. While no prevention method is guaranteed to completely ward off head lice, according to the Centers for Disease Control and Prevention (CDC), the following steps can be taken to help prevent and control the spread of head lice:
Avoid head-to-head contact during play time and other common activities such as sports practice, sleepovers, camp, etc.1
It's a good idea not to share hats, scarves, combs, brushes, towels, coats or any hair accessories in general, particularly those that come into contact with a person with head lice.1
Don't lie on carpets, beds, couches, pillows or stuffed animals that have recently been in contact with a person with head lice.1
Many parents also believe that homeopathic remedies, such as using essential oils, prevent and treat head lice. When choosing treatment options, it is best to consider evidence-based, FDA-approved solutions that have been tested by professionals and have been proven effective for eliminating head lice.
Most importantly, if you find yourself in a battle against head lice, stay calm and don't panic. Many of your friends and even extended family members have likely also dealt with head lice, so try to keep from feeling embarrassed, ashamed or even isolated. Instead talk to your health care professional about the best treatment options for your family, which may include prescription options.
Q: What is the biggest myth about lice?
A: In my day-to-day interactions with students, parents, teachers and administrators as a school health services coordinator, I see and hear a lot of misconceptions surrounding head lice. But one of the myths that I'm most passionate about debunking, and that is often perpetuated, is that no-nit policies reduce the transmission of head lice in schools, which no evidence has shown.2
Traditionally, many schools have had a "no-nit" policy, requiring all viable and non-viable nits (or head lice eggs) be removed before a child can return to school. This policy is problematic for many reasons – removing a child from school can contribute to the stigma and shame that is often associated with contracting head lice. Not to mention:
Approximately 10 percent of school-aged children in the United States have experienced long-term consequences of school absences due to "no-nit" policies prohibiting them from attending school because of head lice or nits.4 For example, 12-24 million school days are missed annually, often causing students to fall behind in class.5
Families can lose up to $2,720 in wages per head lice infestation.2
The American Academy of Pediatrics (AAP),6 CDC7 and the National Association for School Nurses (NASN)8 have all called for an end to "no-nit" policies in schools. Additionally, many parents may find it surprising to learn that schools provide little to no opportunity for close head-to-head contact, excluding preschool and kindergarten-aged children, making them a rare source for head lice transmission.2 It's important, however, that despite where your school district stands on this policy, parents remain vigilant about treating head lice.
Q: What is a nit?
A: There are three stages of a louse life cycle: egg/nit, nymph and adult.9 Adult female head lice lay 8 to 10 eggs, also known as nits, per day.2 Typically white or yellowish in color, nits are often confused with scabs, dandruff, or droplets of hair spray.9 Nits are most commonly found behind the ears or at the nape of the neck.2 Parents should also know that not all nits will hatch and become live head lice.9 Nits that are located further than ¼ inch from the base of the hair shaft may be empty, have already hatched or are considered non-viable.9
Q: How can you really get rid of lice?
A: The CDC recommends treatment for head lice if someone is diagnosed with a live case.10 When parents come into my office panicked after discovering their child may have head lice, my advice is to stay calm and consult a health care provider who can confirm the diagnosis and discuss the best treatment options for your family.
Furthermore, while head lice is most commonly transmitted by head-to-head contact,9 parents should combine treatment with adjunctive cleaning measures: dry-clean or wash in hot water recently-worn clothing, hats, used bedding and towels, and soak personal care items – such as combs, brushes and hair clips – of all family members with head lice.10 For items that cannot be washed, seal them in a plastic bag for two weeks.10
Q: Why are people so grossed out by lice?
A: I'm well aware that the topic of head lice alone is enough to make people start itching! And after 17 years as a school nurse, I've seen a lot of cases of head lice, as well as many different reactions to the news.
I think the visceral, negative reactions to head lice are often because of the abundance of misinformation on the internet and common myths that beg to be debunked. It is always important to fact-check and make sure that what you read comes from a credible source or a medical professional. I encourage parents and caregivers with school-aged kids to talk to school nurses, pediatricians and other health care professionals about the condition before your child has it so you know what to expect and afterwards to ensure an accurate diagnosis and the best treatment. There's also a host of information from trusted, credible medical organizations like AAP, NASN and the CDC.
Q: Should a child go to school or daycare if they have lice?
A: Yes, it is okay for your child to stay in school or daycare if they have head lice, unless there are explicit policies in place against head lice in the classroom. If you are unsure of the head lice policy, contact your school nurse or administrators who will have the latest information.
If there is a "no-nit" policy in place, do not give up hope! Partner with your school nurse to advocate for school board administrators to reassess their approach to head lice with the latest, evidence-based information. That can incite change so kids and their families feel less shame from head lice stigma, fewer kids are removed from school unnecessarily and parents are able to stay at work to provide for their families.
Q: Anything else parents and caregivers should know?
A: While head lice is a common childhood event, parents can often mistake what is and what isn't active head lice. I remember one mother who came to see me and was quite upset. She was certain her child had head lice again after having seen nits on her head and was convinced it was from school, as that was the only place the child had been. I took a look at the child's head and realized the problem. The mom pointed to nits found 2 and 3 inches down the hair shaft. These were very old nits from the previous infestation 4-6 months ago. Instead of live nits, these were just old, empty shells that hadn't fallen out with the hair or been removed. It's a reminder for parents that not everything on the head is an active case of head lice, and that's why it's always a good idea to visit a health care provider if you think your child has an infestation.
Also when dealing with a head lice infestation, remember that you are not alone. Since head lice are only spread from close head-to-head contact,9 I often tell my families something noted parasitologist and lice specialist Dr. Richard Pollack says, "Be happy! Having lice means your child has friends!" Your children are not dirty, and they are not bad. They are just kids with families and friends, all of whom can spread colds, the flu and yes, even head lice.
Lastly, we've learned a lot about head lice in the last few decades, and there have been many advancements in treatment. Together, parents, caregivers, administrators and school nurses can all effectively advocate for change in outdated, ineffective no-nit policies, educate one another on the facts of head lice and keep our children happy, healthy and in school.
References:
Centers for Disease Control and Prevention (CDC). Head Lice. Prevention & Control. Last updated September 24, 2013.
Pontius DJ. Demistifying Pediculosis: School Nurses Taking the Lead. Pediatric Nursing. 2014 Sept; 40(5):226-235.
Gratz N. G. 1997. Human lice: Their prevalence, control and resistance to insecticides, vol. WHO/CTD/WHOPES/97.8. World Health Organization, Switzerland.
Mumcuoglu KY, Meinking TA, Burkhart CN, Burkhart CG. Head louse infestations: the "no nit" policy and its consequences. Int J Dermatol. 2006 Aug; 45(8):891-6.
American Academy of Pediatrics (AAP). AAP Updates Treatments for Head Lice. Last updated April 27, 2015.
Centers for Disease Control and Prevention (CDC). Head Lice Information for Schools. Last updated September 2, 2015.
National Association of School Nurses (NASN). Head Lice Management in the School Setting. Last updated January 2016.
Centers for Disease Control and Prevention (CDC). Head Lice. Treatment. Last updated August 19, 2016.
Centers for Disease Control and Prevention (CDC). Head Lice. Head Lice Information for Schools. Last updated September 2, 2015
Centers for Disease Control and Prevention (CDC). Head Lice. Frequently Asked Questions. Last updated September 1, 2015.
Posted in
Advice for Nannies
,
Advice for Parents
|
Leave a comment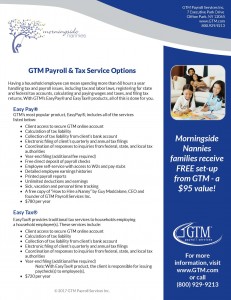 Having a household employee can mean spending more than 60 hours a year handling tax and payroll issues, including tax and labor laws, registering for state and federal tax accounts, calculating and paying wages and taxes, and filing tax returns. With GTM's EasyPay® and EasyTax® products, all of this is done for you.
Easy Pay®
GTM's most popular product, EasyPay®, includes all of the services listed below:
 Client access to secure GTM online account
 Calculation of tax liability
 Collection of tax liability from client's bank account
 Electronic filing of client's quarterly and annual tax filings
 Coordination of responses to inquiries from federal, state, and local tax authorities
 Year-end filing (additional fee required)
 Free direct deposit of payroll checks
 Employee self-service with access to W2s and pay stubs
 Detailed employee earnings histories
 Printed payroll reports
 Unlimited deductions and earnings
 Sick, vacation and personal time tracking
 A free copy of "How to Hire a Nanny" by Guy Maddalone, CEO and founder of GTM Payroll Services Inc.
 $780 per year
Easy Tax®
EasyTax® provides traditional tax services to households employing a household employee(s). These services include:
 Client access to secure GTM online account
 Calculation of tax liability
 Collection of tax liability from client's bank account
 Electronic filing of client's quarterly and annual tax filings
 Coordination of responses to inquiries from federal, state, and local tax authorities
 Year-end filing (additional fee required)
   $720 per year
Note: With EasyTax® product, the client is responsible for issuing paycheck(s) to employee(s).
Morningside Nannies families receive FREE set-up from GTM – a $95 value!
For more information, visit www.GTM.com or call (800) 929-9213
Posted in
Advice for Parents
|
Comments Off
(Houston, TX) March 9, 2017- Though over 50% of families use non-nanny agency sources to find their nannies, 25% of families who tried to find a nanny on their own end up using a nanny agency, according to the results of the 2017 nanny employer survey conducted by GTM Payroll Services, Inc.
"These findings are not a surprise" said Michelle LaRowe, executive director of Morningside Nannies, a Houston based award-winning nanny placement agency. "Using a reputable agency offers families safety, security and peace of mind."
And parents agree. While 90% of families report that security and screening of candidates is a top reason for using a nanny agency, other top reasons included time savings and quality of candidates.
"When clients come to us, they know that every nanny they are introduced to through our agency has already been fully screened. Every nanny has completed a child development and safety assessment, has completed an employment application, has been interviewed in our office, has had their childcare experience and work history verified, has had their references checked and has undergone a background screening," said LaRowe who added that only 2 or 3 out of every 10 nannies who come into their office make it through their screening process.
"We have encountered applicants who provide fake references, have a criminal history, lie about their experience and are not legally able to work in the United States."
"When doing a search on their own, parents are really playing Russian roulette. They may get lucky and find the perfect nanny for their family, or they may not. When they come to our agency, the odds are in their favor. When using our agency, every nanny we present to the family meets or exceeds their hiring criteria, has been thoroughly screened and has been hand-selected for their family and job. We've done the hard work for them."
What advice does LaRowe have for parents who want to do a nanny search on their own? LaRowe offers these tips. "First, be sure you know who you're considering to care for your kids. Have the nanny complete an application, check all of her references, verify her complete work history, and do a high-quality background check. Second, trust your gut. Never underestimate your intuition."
Posted in
Advice for Nannies
,
Advice for Parents
|
Comments Off
At Vivaldi Music Academy, we understand that parents desire the best music education for their children. With a fun-filled and encouraging environment, our community of teachers can help your children reach their goals and develop a lifelong passion for music.
Here are the top 10 reasons to join our Vivaldi family:
1.     The largest music academy in Houston with over 1300 students and providing the best comprehensive music education.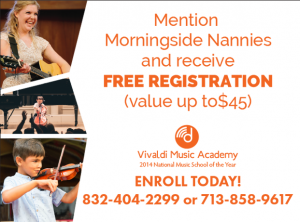 2.     The most qualified, talented and friendly faculty with instrument specific degrees from celebrated music conservatories such as Oberlin School of Music, Boston Conservatory, Yale University, Rice University and more.
3.     Incredible performance opportunities for our students including Carnegie Hall in New York City, Vivaldi's church in Venice, Italy and the Kennedy Center in Washington, D.C.
4.     2014 National Music School of the Year!
5.     Open seven days a week for today's busy families with two convenient locations in West University and Bellaire. Stay tuned for the opening of our third Vivaldi Music Academy in Memorial!!
6.     Tuition includes biannual recitals in Houston at prestigious venues including the Shepherd School of Music at Rice University and Houston Baptist University
7.     A variety of classes and lessons for students of all ages and levels including customized individual lessons, Vivaldi Strings Performance program, Children's Choir, Vivaldi Rocks Group Guitar program and of course for our youngest musicians, Vivaldi Seasons Early Childhood Classes (ages 1-5).
8.     Top of the line upright and grand pianos in spacious and studio rooms for a comfortable learning environment! Our modern facilities provide free wi-fi, water and magazines for waiting parents.
9.     Vivaldi Music Academy has been featured in TLC's the Little Couple, KHOU11's Shaping Houston, the Houston Chronicle, Village News, Buzz Magazines, Good Day Houston, and the Houston Business Journal!
10.  A phenomenal achievement and rewards program to keep our students motivated and parents engaged in their children's progress!

 Mention Morningside Nannies and receive 
FREE 
registration (up to a $45 value). Offer ends 5/1/2017. Call us at Bellaire 
832-404-2299
 / West U 
713-858-9617
. Learn more about private music lessons in piano, violin, guitar, cello, voice and more, group music classes and early childhood music classes by visiting our website at 
www.vivaldimusicacademy.com
.
Posted in
Activities
,
Advice for Nannies
|
Comments Off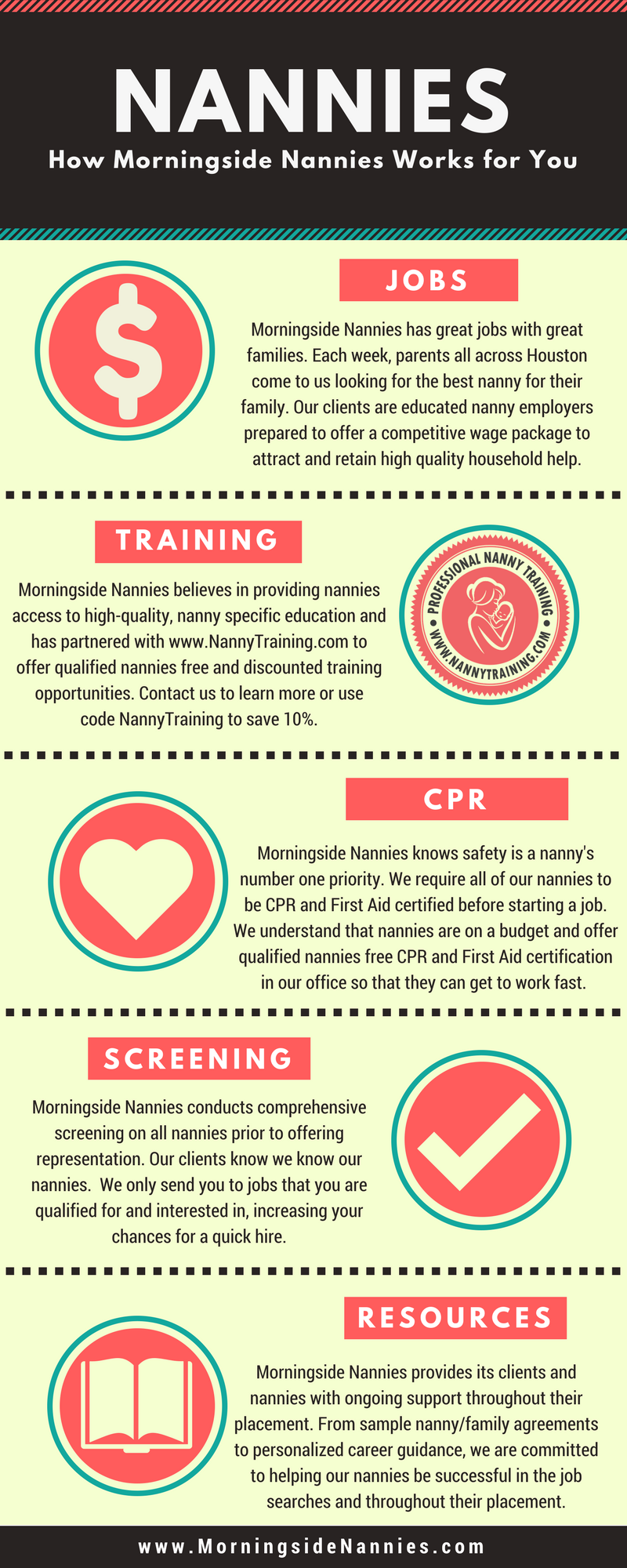 Posted in
Advice for Nannies
|
Comments Off
For many larger families, nanny care is the most affordable, effective, and efficient childcare option. Unlike with daycares, nannies don't charge a per child fee or age children out of their care, so for parents with several children of differing ages, nanny care is an attractive childcare option. And given that most nannies transport children as part of the job duties – and are willing to be a bit flexible with their scheduling when required – nanny care is most often the ideal childcare choice for multi-child families.
However, many nannies are hesitant to take on jobs with more than two children. Since jobs caring for one or two children are often offering the same wages as jobs that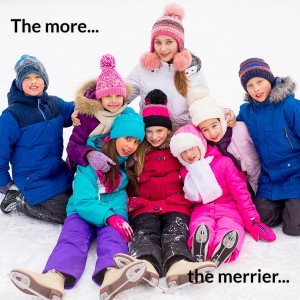 require caring for three or more children, the slight bump in hourly wages isn't appealing enough to take on the extra work.
But as parents in large families will tell you, double the children isn't necessarily double the work. Here's why:
1. The scale of economy. Translated to childcare, the more children there are, the less "above and beyond" work required to care for each individual child. If you're cooking pasta for dinner, for example, the work required to make pasta for an additional person isn't really that much.
2. Forced routine, structure, and organization. Successful large families will tell you that when caring for multiple children of various ages with unique needs, having routine, structure and organization are essential. Most larger families operate like a fine-tuned machine and the hard work of establishing consistent patterns from day to day is already done.
3. Increased social/emotional development. Children in large families tend to have solid social/emotional relationships and are used to having to wait their turn, share, and get along with others. These kids tend to know how to develop relationships with their peers because they get lots of practice doing so.
4. Group friendly activities. When caring for several children, having activities that all the kids can participate in at their age an interest level is essential. Nannies caring for large families can adapt many activities to be all inclusive. Having theme days where activities revolve around a centralized theme and having children engage in the arts and outdoor play can help ensure fun for everyone.
5. Opportunities to fine-tine your caregiving skills. When caring for several children, nannies must meet the needs of one child without sacrificing the needs of another. Nannies who are competent in caring for multiple children learn to prioritize needs, multi-task and learn to be fair, which doesn't always mean ensuring equality. Nannies caring for children in large families have a real opportunity to increase their caregiving abilities through rich the rich experiences afforded by hands-on care.
Nannies who find their niche out earn and outperform their peers in the areas where they specialize. If you're looking to stand out in your career, consider specializing in caring for multiple children in larger families. A well-referenced nanny who has experience caring for several children of all ages will quickly stand out among peers when applying for jobs that require experience caring for several children of varying ages. Nannies who have a background working in daycare are especially poised to specialize in caring for children in large families since they already have experience caring for several children of varying ages under their belt.
Posted in
Activities
,
Advice for Nannies
,
Houston
|
Comments Off
Holiday Bonuses: How Much to Give?
It's that time of year again – the holidays are right around the corner. Giving a nanny a holiday bonus is a common practice among household employers, but many families might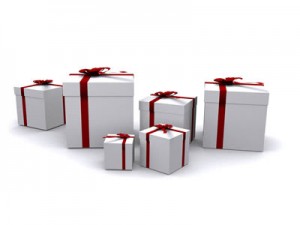 be wondering how much to give their nanny.
GTM's recent survey of nannies found that 71% of those who responded said they received a year-end bonus/holiday gift. Of those, the survey found that:
20% got cash + a gift certificate
20% got a one week's salary bonus check
19% got a gift or gift certificate
7% got 2 week's salary
5% got more than 1 month salary
Please share with your families who aren't sure how much to give their nannies to show their appreciation during this time of year.
Wondering About Year End Taxes?  Visit GTM's Year End Tax Planning Page for More Information 
Posted in
Advice for Parents
|
Comments Off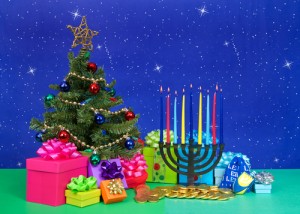 For nannies and families who share different faiths or celebrate different holidays, the holiday season can be a sensitive one. As children notice new decorations go up in their home or sense the holiday excitement, they often ask questions and don't wait until 6 o'clock or when their parents get home to do so. The nanny is then faced with answering the child's innocent questions about what a decoration may symbolize or what she is doing for the holidays, which if not handled carefully, may cause confusion to the child or for some parents, irritation that their child received an answer that they preferred they had not.
As nannies and employers navigate this holiday season, consider these 5 tips:
Be Upfront
If you know that you celebrate the holidays differently or have different beliefs, talk to the parents before the holidays are here. Ask them if you are free to be honest with the children about how you celebrate, should they ask or if they have any preferences or concerns about holiday crafts you are considering doing or books you are considering reading. If the parents have preferences about how holidays should be handled, they should discuss this with the nanny before the holiday season is here.
Focus on your similarities rather than your differences
Even for families and nannies who celebrate different holidays, there are some events and activities that can unite rather than divide you. If you celebrate different holidays, focus on doing more neutral celebrations and festivities. Instead of making faith inspired crafts, for example, make winter inspired crafts like snowflakes and snowmen.
Have mutual respect
Successful nanny and employer relationships are based on mutual respect. Respect doesn't mean you agree on everything, it dictates how you respond to your disagreements. If you are concerned about something holiday related, have a respectful conversation about it.
Ask questions
If you aren't sure about something, ask. If you want to give your charge a Christmas present, but the family celebrates Hanukkah and you aren't sure how it would go over, ask.
Keep things in perspective
The holiday season provides a great opportunity for children to learn about the different ways people celebrate the holidays. If you are a person of faith, remember that your faith is rooted in how you live your life every day, not just on the holiday you celebrate. Instead of viewing celebrating with your employer or nanny as a negative thing, consider how learning about different holidays can enrich your understanding of each other.
The longer the nanny and family have been together, the more comfortable the holiday season will be. Focus on what brings you together, rather than what brings you apart this holiday season. When you do, the stress and anxiety over holiday differences will be minimized.
Posted in
Advice for Nannies
,
Advice for Parents
|
Comments Off
Morningside Nannies refers fully screened and referenced full-time, part-time, temporary and occasional childcare providers.
We offer before and after school placements, childcare during school closings and holidays, and care for mildly ill children.
Call (713) 526-3989 to register now to secure childcare when you'll need it most.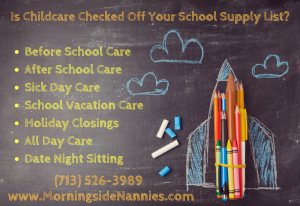 Full-time nannies work at least 35 hours in a 7-day period.
Part-time nannies work a few hours per day, a few days per week or just work on evenings and weekends.
Temporary nannies provide occasional, back-up or sick child care.
Babysitters provide occasional, back-up or sick child care and are concerned with meeting the child's immediate care needs.
Posted in
Advice for Parents
|
Comments Off
← Older posts