Join Us at the 28th Annual INA Conference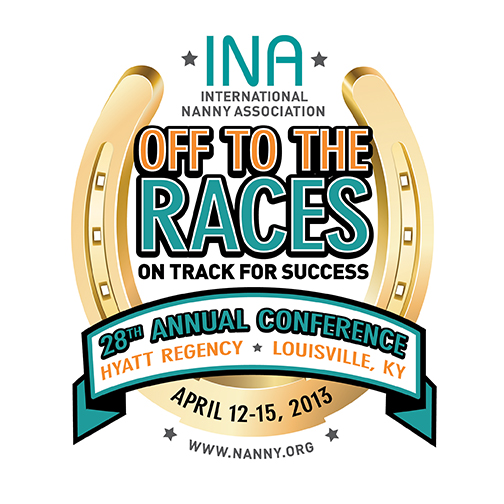 Each year the International Nanny Association holds an annual conference that brings together nannies, nanny agency owners, industry service providers and educators for continuing education and networking.
Nannies from across the United States attend the conference to increase their knowledge and improve their skills. This year's event will be held April 12 – 15, 2013 at the Hyatt Regency in Louisville, Kentucky.
While the workshops are broken down into three tracks, one for newborn care specialists, one for nannies and one for agency owners, all attendees are invited to attend all workshops.
This year, the workshop lineup for nannies includes topics on early childhood education, working with teenagers and professional development. From creating a toxic free environment to learning how to teach responsibility, nannies will learn practical strategies that will improve their caregiving skills.
For those interested in learning more about newborn care, the lineup includes sessions on newborn care basics, safe sleep and traveling to families.
Nannies who attend the conference are also encouraged to take the INA Nanny Credential Exam while they are there.
For those who are new to INA and have never attended an INA conference, members who joined after June 1, 2013 are eligible for 50% off of their conference registration.
To learn more about INA's annual conference, visit https://nanny.org/2013annualconference. Members of the Morningside Nannies team will be in attendance and we do hope to see you there!
← Calling All Houston Nannies | 10 Hot Spots for Tots in Houston →
Comments are closed.