2018 Nanny Tax Responsibilities
Thank you to our friends at GTM Payroll Services for this 2018 nanny tax update.
Please note the actual tax numbers on the sheet are accurate right now (January 2018). However, with the new tax bill being passed last week, these tax numbers will be changing. As of now, we don't know when that will happen. Once we get the amended tax tables, we will be sure to get you updated information.
You can download a PDF version here..
Access GTM's calculator here.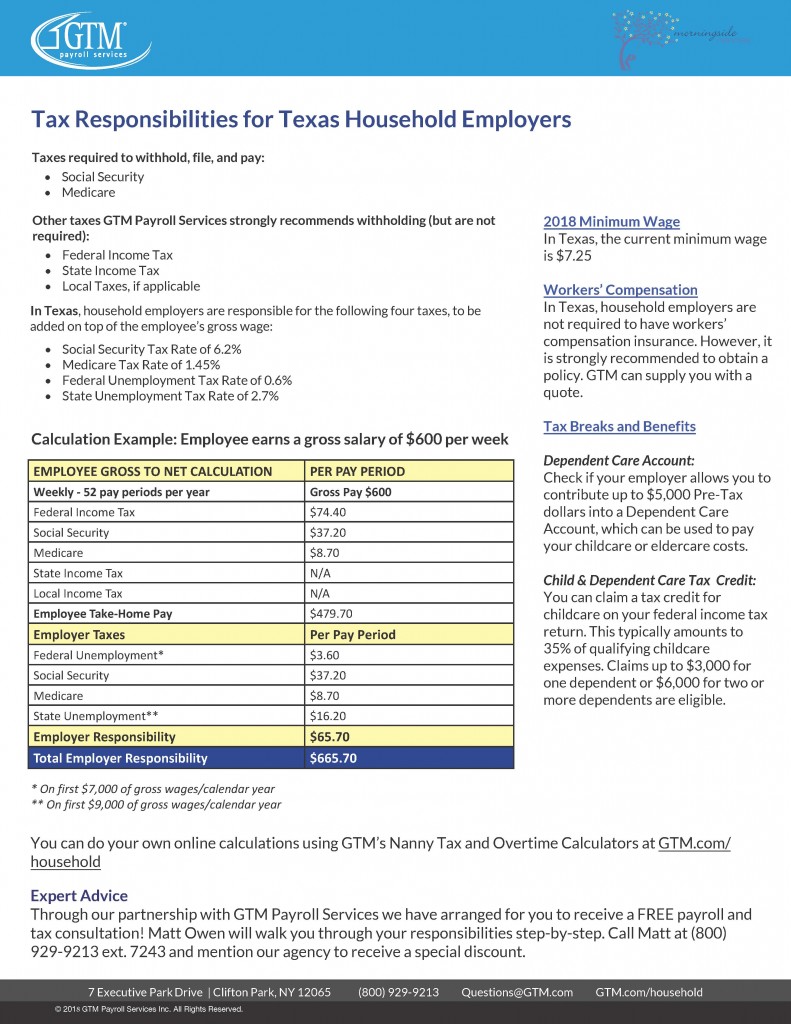 ← 10 Gift Ideas and The Holiday Nanny Bonus | Overtime Guidelines for Household Employers →
Comments are closed.