3 Reasons Finding the Right Nanny Takes More Than Luck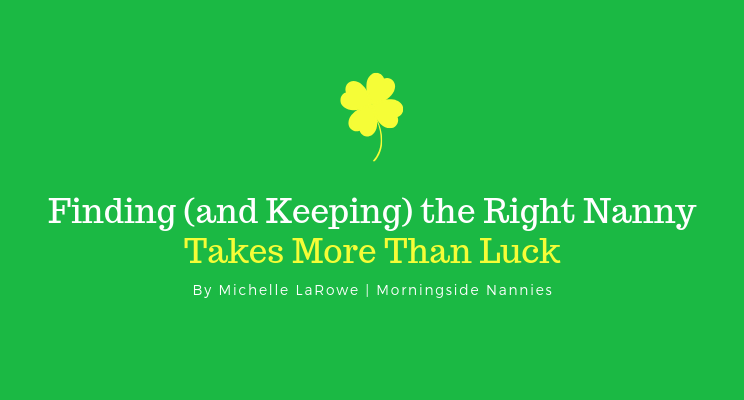 With St Patrick's Day right around the corner, consider these  reasons why finding and keeping the right nanny takes more than luck.
1. Finding the right nanny takes more than a positive referral from a friend. The right nanny for your best friend's family may not be the right nanny for your family. Just because someone is a great nanny does not mean they are a great nanny for you. When considering personal referrals, consider the nanny's style, past experiences and personality when determining if she may be the right fit for you.
2. Finding the right nanny means you're making an informed and educated hiring decision. While going with your gut is essential when determining if a caregiver is a match, you want your gut reaction to be balanced with an honest evaluation of all the information and data you can legally gather and consider about an applicant. Always do your research so you can know who may be caring for your kids.
3. Finding the right nanny means you are committed to investing in the ongoing relationship. Investing in a solid written nanny/family agreement can eliminate 99% of the issues that come up in a nanny/family relationship. Making time for daily check ins and regular reviews, keeping communication open and committing to investing in the relationship can ensure once you find the right nanny, you keep her too.
When searching for the right nanny for your family, Morningside Nannies can help you hire right the first time. Call us at (713) 526-3989 for a complimentary consultation. 
← The No Stress Way to Stay Compliant | Breaking Up with Nanny →
Comments are closed.