The No Stress Way to Stay Compliant
Morningside Nannies is proud to partner with GTM Payroll to educate parents and nannies on wage and tax compliance and to offer an easy, affordable solution that takes the hassle out of paying a nanny legally.
GTM Payroll Services, our preferred nanny payroll and tax provider, provides complimentary consultations to all of our clients. Contact Patrick DiFiore by email at p.difiore@gtm.com or by calling (800) 929-9213 ext. 7248 and mention Morningside Nannies for your complimentary consultation. The GTM website is also full of helpful information, including a tax calculator. GTM offers clients of Morningside Nannies FREE account set up – a $95 value – should you choose to engage them for payroll and tax services. Mention Morningside Nannies when you call or use code MSN95 when setting up an account online.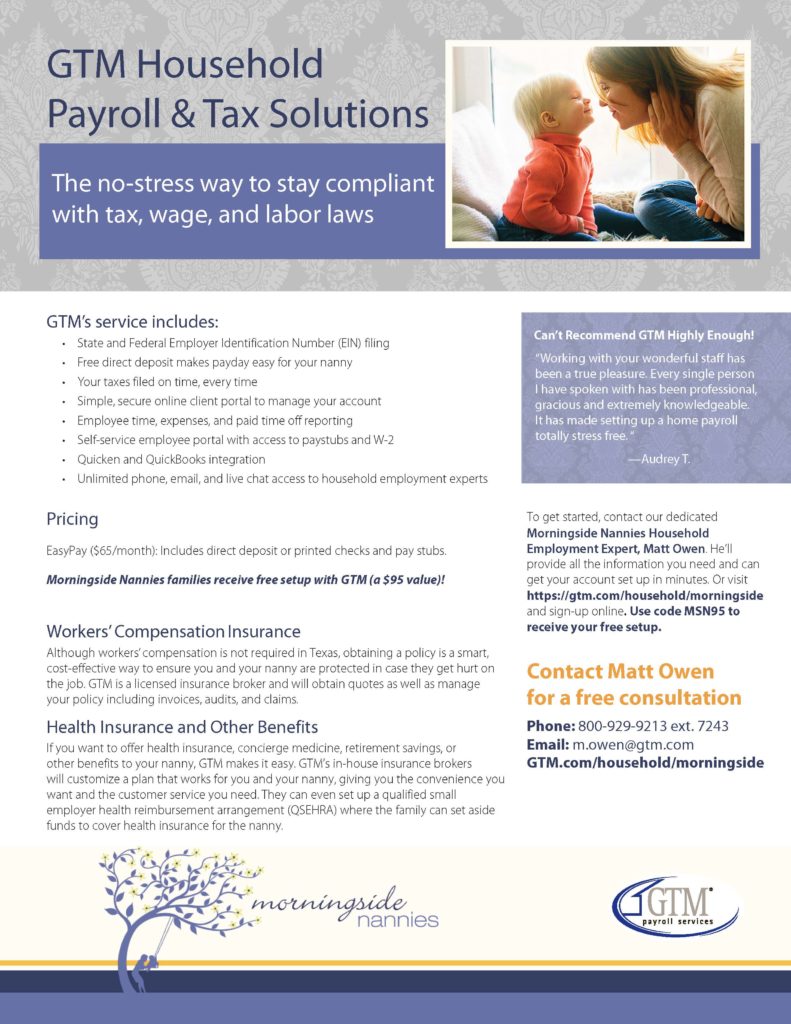 ← Morningside Nannies to Offer Personality Profiles | 3 Reasons Finding the Right Nanny Takes More Than Luck →
Comments are closed.