Morningside Nannies to Offer Personality Profiles
Morningside Nannies implements Knowing Nanny personality profiles into their nanny screening process.
Beginning in 2019, Morningside Nannies will implement Knowing Nanny personality assessments into their nanny application process, adding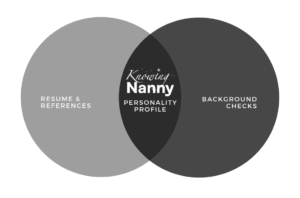 to their comprehensive nanny screening tools which include background checks, reference checks, employment verifications and childcare health and safety assessments. Morningside Nannies has been granted exclusivity to the Houston market and will be offering this as a unique point of difference.
Since 1992, Morningside Nannies has been helping Houston based families find the right solution to their childcare needs. They partner each family with an experienced placement specialist, saving time and energy in their nanny search. Parents are only presented candidates who meet their specific hiring criteria and who are hand-picked and especially qualified for their position. Morningside Nannies represents only the most qualified, experienced and well-referenced Houston based nannies and excels at matching the right nannies with the right families. Utilizing in-depth applications, childcare assessments, in office interviews, background checks, reference checks and now the Knowing Nanny personality assessment, Morningside Nannies makes the best educated and informed decisions when considering which applicants to represent.
"We believe it is essential to gather as much information as available on potential applicants so that we can make educated and informed decisions," said Michelle LaRowe, Executive Director of Morningside Nannies. "We view this partnership as an expansion of our commitment to equipping parents with the tools they need to make the best hiring decisions for their family and for successfully managing their new hire."
Delilah Atkinson, Principal of Knowing Nanny said, "We are thrilled to have Morningside Nannies using our personality assessments in their pre-screening process. The reports will assist them with placements, providing a deeper understanding into the nanny's personality, and if the nanny would be a good fit for a family. There are no right or wrong personalities, people are just different, and some nannies suit certain families better. Morningside Nannies will have this insight and continue to create a happy nanny + happy family = thriving child environment in 2019. We look forward to supporting Morningside Nannies and know their best in class approach will be hard to beat."
← Holiday News and Updates |