Can Nannies Work During COVID-19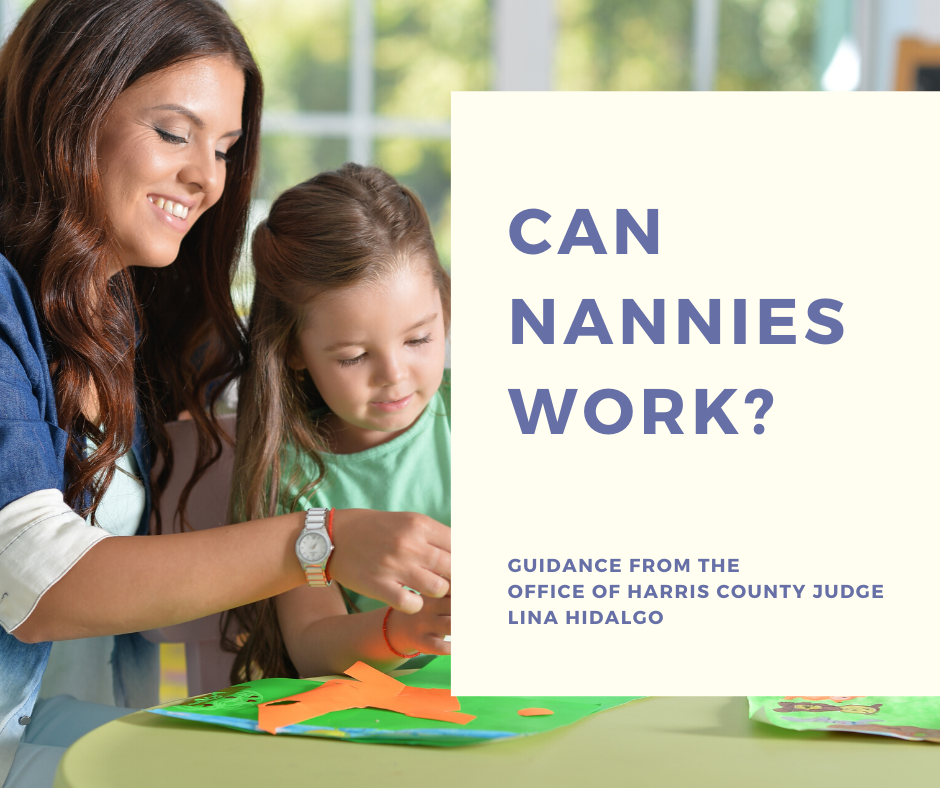 We've been reaching out to Judge Hidalgo's office regarding the stay at home order and the impact on Texas nannies. On 3/30/20 we received the following guidance:
Nannies are allowed under the order to work. In regards to the documentation questions, at this time, the Order does not require proof that you are allowed to be outside your residence because the Order presumes that citizens will adhere to their civic duty and follow the Order for the greater good of the community. However, some organizations — such as the Coast Guard Sector Houston-Galveston — are encouraging employers to provide a letter to their essential employees reflecting that they are being asked to work. If your employer is an essential business and you have an identification badge for your job, you can elect to show that badge to law enforcement should you be stopped. Law enforcement is focused primarily on educating the public, but they have and will continue to stop people who they believe may be in violation of the Order.
Sincerely,
The Office of Harris County Judge Lina Hidalgo
← Guidance for Nannies and Families | COVID-19 | Dear Nannies… →
Comments are closed.