Making Vacation Time Work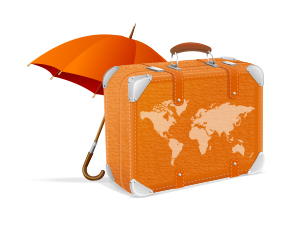 When it comes to nannies and their vacation, the coordination and scheduling of it can be a bit tricky. Unlike in other lines of work where co-workers can pick up the slack or employees can check-in and deal with urgent matters via email or phone while they're away, since nannies tend to be the family's only employee and their work is hands-on, those luxuries simply don't exist.
So how do nannies and families work out vacation time?
For nannies to take vacation time, parents either need to coordinate their work schedules so that they too can take time off from work, patch together a back-up childcare plan or arrange for a suitable replacement to pinch hit for their nanny while she is away.
Since parents may have limited vacation time and wish to schedule their own vacations too, nannies and families usually work together to coordinate vacation schedules. If a nanny is allotted two weeks of vacation time, the nanny typically chooses one week she'd like to take off and the family chooses the other.  This method ensures that the nanny receives adequate time off with minimal interruption to the parents' work schedules.
What about vacationing together?
This method typically works well unless the family wants to travel during the week of their choice and wishes their nanny to accompany them. While it may seem like it's an excellent opportunity for the nanny to travel on someone else's dime during her vacation time, the reality is that when a nanny travels with the family to provide childcare, it is not her vacation. During the time she's with the family she'll have duties, responsibilities and obligations, whether spoken or not, to assist the family.  Her time isn't her own.
When the nanny travels with the family she should be paid her normal wages in addition to any overtime worked. Many families also provide a stipend for travel, and all families are responsible for covering the nanny's travel expenses, including any transportation costs, lodging and meals. It's essential that parents and nannies iron out the terms and conditions of the arrangement in writing prior to traveling to avoid confusion and misunderstandings.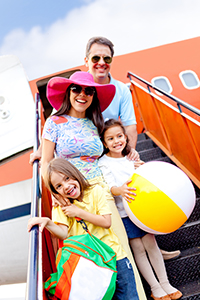 What about when the family wants to travel without the nanny?
Within the nanny industry, it is standard for nannies to get paid 52 weeks per year. It's also standard for nannies to receive two weeks of paid vacation time each year. If outside of those two weeks the family wishes to travel without their nanny, the nanny should still be paid her normal wages. Whenever the nanny is available to work during her normal scheduled hours and the family opts out of her services, she is entitled to payment. During these times, some families will request that the nanny check on the house and take in the mail while they are away and most nannies are more than happy to accommodate these requests.
Back-Up Care and Temporary Nannies
Depending on the family's childcare needs, the parent's availability to stay home from work, and other childcare options available to them, when their nanny is on vacation the family may wish to come up with back-up childcare plans or arrange for a suitable nanny replacement. Oftentimes parents will try to piecemeal childcare arrangements together, utilizing friends, family and before and after school programs to secure care, though many families simply prefer to hire a qualified temporary nanny to fill in and meet their childcare needs.
Morningside Nannies helps Houston area families secure a qualified and prescreened caregiver to stand in for their nanny while she's away. Contact a placement specialist today at (713) 526-3989 to learn more about our temporary nanny services.
← 10 Great Places in Houston to Volunteer | 10 of the Best Places to Shop for Kids in Houston →
Comments are closed.