Paintball for Kids at TANKS
Looking for something fun and different to do with the older kids? Children 8 and up can experience paintball at TANKS Paintball in Houston.
Low Impact Paintball
TANKS offers SPLATMASTER and low impact paintball. These options allow younger players to use smaller paintballs that shoot at slower speeds. Kids also use lighter markers during play with these options. This gives younger players the opportunity to try out paintball with less fear of being hit by a paintball. It allows younger kids to experience paintball but with without the speed and force traditional paintballs provider.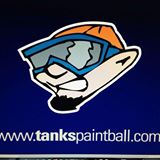 Safety First
Beginners enjoy their first outing with the TANKS staff and they separate players by skill level. TANKS is serious about safety and as such, does not allow the use of outside paintballs. All players must use paintballs provided by TANKS and must wear appropriate protective gear.
Birthday Parties
TANKS offers three levels of birthday party play; SPLATMASTER, low impact and full on paint ball, depending on the ages and comfort level of the attendees. Partygoers can even extend their time at TANKS by paying an additional $5 to play the rest of the day after the party ends.
TANKS is proud to be a family operated business that prides itself on having an awesome facility, a great staff and a dedication to ensuring all participants have fun. To learn more about TANKS Paintball visit www.TANKSPaintball.com
← 3 Tips for Keeping Summer Break Fun | Morningside Nannies Welcomes New Team Member →
Comments are closed.