Sight Seeing at its Best: A Guide to Houston's Museums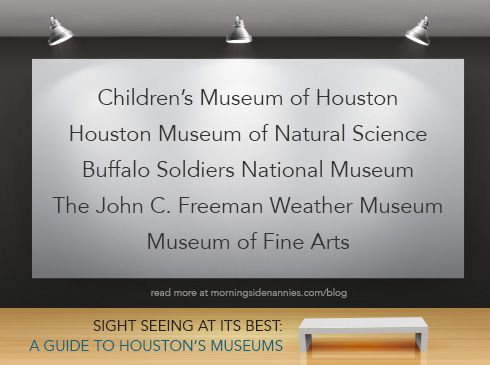 Whether you seek to find a fun field trip for the day or an educational journey for your children, Houston is the place to be. The city boasts some of the most fascinating museums that will add some culture, creativity and knowledge to your child's day.
Pack up a picnic lunch and prepare for a jaunt to one of these museums within Houston's city limits.
← Finding Healthy Fare in Houston | How to Organize a Play Date →
Comments are closed.