10 of the Best Places for Kids' Music Lessons in Houston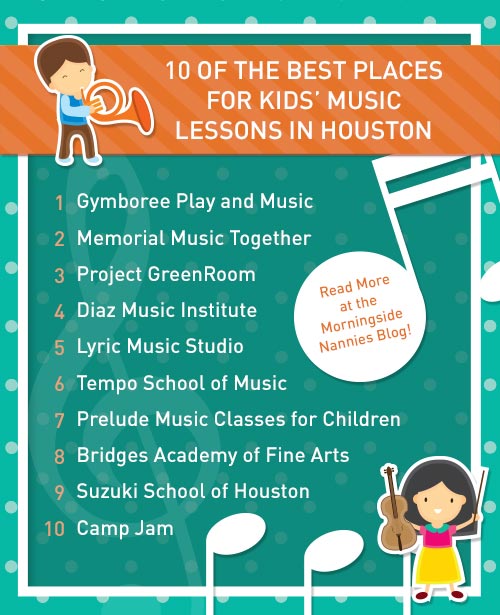 Parents need to be aware of the benefits of music lessons. These benefits go far beyond learning to play a few songs on the piano or strum some tunes around a summer campfire. Montreal researchers discovered that music lessons before age seven generate stronger networks in the brain, and also revealed that the changes in the brain extend beyond the skill of playing an instrument. Language and reasoning skills are sharpened by musical instruction, so you're actually giving your child an academic head start when you enroll her in classes. These are ten of the most popular and high-quality haunts for pint-sized musicians in the making living in the Houston area.
← 10 Great Places to Have an Indoor Summer Birthday Party for Kids in Houston | 10 Great Public Buildings to Visit with
Kids in Houston →
Comments are closed.