10 Great Places to Have an Indoor Summer Birthday Party for Kids in Houston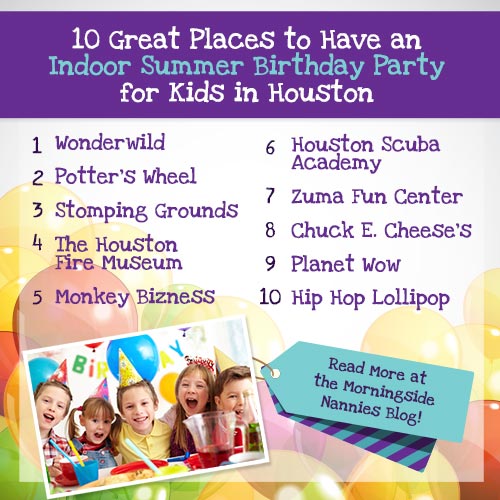 With the beaches of Galveston so close to the Greater Houston area and so many incredible outdoor options for kids' birthday parties, there's always room for celebrating your little one's big day. As the mercury rises and summer temperatures hit their peak, though, the idea of beating the heat with an indoor party might be more appealing. These ten locations are among the most exciting in the area for kids' parties, keeping all of your pint-sized guests cool without forcing you to host a large party in your home.
When you book your child's party with any indoor playground or party hotspot, be sure that you scope out the options for food and private rooms. Some places allow party hosts to bring in outside food, while others will require you to utilize their catering services. The last thing you'll want to do is spend a small fortune on an epic cake, only to have it rejected at the door. Familiarize yourself with the rules and regulations regarding parties at an indoor facility, and you'll slash the likelihood of unpleasant surprises.
← Introducing Brilliantly Baby, a Houston
New Parent and Nanny Resource | 10 of the Best Places for Kids' Music Lessons in Houston →
Comments are closed.