Introducing Brilliantly Baby, a Houston<br/> New Parent and Nanny Resource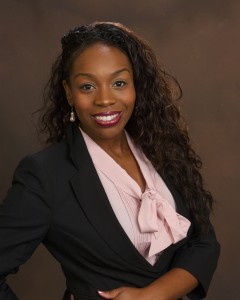 Recently we had a chance to connect with De'Chelle Pierson, pediatric registered nurse and founder of Brilliantly Baby, a Houston based Newborn RN  Consultation Group.
Here's a little of what she had to say about her company, the importance of newborn care training and quality infant care.
Please tell us about
Brilliantly Baby.
Brilliantly Baby is a Newborn RN Consultation Group. As Healthcare Professionals we found it necessary to provide Houston area families and Infant Care Providers with direct access to Pediatric Nurses to assist with newborn concerns. Our goal is to support, educate and inspire expecting couples, new families and Infant Care Providers.  This Summer we are excited to launch Houston's Premier Maternity Resource Center. The Maternity Resource Center will allow pregnant and new families to have direct access to great community resources concerning their pregnancy, breastfeeding, and newborn education.
How did it come about?
New families are often discharged home from the hospital with their newborn as early as 24 hours post-delivery. New moms and dads often lack the knowledge base to troubleshoot newborn technicalities and return to the Pediatrician or Emergency Room with a newborn unsure how to identify or troubleshoot newborn concerns. As a Neonatal ICU and Pediatric RN, our Founder, De'Chelle Pierson encountered countless amounts of first-time parents in the hospital with a new baby unsure how to care for the newborn. While majority of the infants brought into the Emergency Room were able to be discharged home with teaching and discharge instruction there have been those who have not survived due to various circumstances. As a mother, newborn advocate, and RN, Ms. Pierson felt it necessary to implement a change. This change was the beginning of Brilliantly Baby.
Tell us about your backgrounds?
Our Newborn RN Consultants have years of experience caring for premature infants to mothers in the hospital setting. Our areas of specialty include such units as the Neonatal Intensive Care Unit Level II/III, Mother-Baby Unit, General Nursery, Pediatric Emergency Room, Pediatric Transplant, Pediatric Cardiovascular ICU as well as General Pediatrics. Many of our RN's are also Certified Lactation Counselors.
Our Board of Physicians consists of a Pediatrician, Obstetrician and Peri & Post-Natal Psycho Therapist. We find it essential to seek the guidance and support of other Healthcare Professionals who can provide us with the most up to date advancements in newborn, postpartum and mental health.
What kind of services do you offer?
Brilliantly Baby offers a great variety of services for the community all provided by Healthcare Professionals. Our services consists of free support groups for pregnant and new moms, newborn preparation workshops such as, advanced newborn care, daddy boot camp, infant cpr and SIDS training, breastfeeding essentials and an online childbirth course for pregnant mothers on bed rest. We also offer Newborn RN Consultations for newly discharged families who have arrived home with their newborn and need breastfeeding, newborn and postpartum support. An essential element of our program is our follow-up protocol. Any family who takes a newborn preparation workshop with Brilliantly Baby will receive a follow up call after the birth of their baby. We ensure all our families are truly competent caring for their new baby.
What is the most important things you think parents get out of taking your classes?
We take great pride in ensuring our parents can identify any newborn distress and intervene timely, appropriately and efficiently. Yes, we cover diapering and swaddling but we also ensure our parents are aware of common newborn ailments. Our workshops are hands on, fun and you are ensured to receive quality, evidenced-based newborn information.
What's your best tips for new moms?
1. Utilize your resources
Create a list of family and friends who will be available to assist you with various household responsibilities such as cooking, cleaning, running errands, etc., after you are discharged home from the hospital. Having this list available before the birth of the baby will come in handy.
2. Seek professional help
There are resources available to assist you in your journey as a new mother. Remember, babies nor breastfeeding comes with a guaranteed manual. If you are in need of guidance get a referral to a Lactation Consultant, Newborn RN Consultant or a Newborn Care Specialist to assist you in your needs.
3. Understand newborn basics
Chances are your newborn baby may not look as picture perfect as you intended the first few days of life. Bruising, swelling, peeling skin and cone heads are all common findings. If you are unfamiliar with the basic appearance and development of your new baby common findings will cause you great anxiety. Take a newborn care class before your baby is born to become familiar with common newborn conditions.
4. Join a new mom group
Creating friendships with other new moms is a great way to share advice, experiences, parenting styles as well as discussing the challenges of being a new mom. You are guaranteed to feel supported and it's a great excuse to get dressed up and get out of the house.
5. Nourish your body
Having a baby is no easy task. It takes 9 months to grow and develop your baby so it will take just as long for your body to fully return to pre-baby standards. Nourishing your body means doing what brings joy to your life. Eating nutritious meals, exercising, or enjoying time with a friend will all aid in healing your post baby body.
7. Set realistic goals
Setting realistic goals for yourself and knowing your physical and mental limitations will save you a lot of time and tears. Understanding that you are not Wonder Woman is important when returning home with your newborn. Do what you can and allow
8. Enjoy being a Mom
Having a baby is a true blessing and the time will soon fly by your eyes. Take time to practice Kangaroo Care. Kangaroo Care is a great way to bond with your new baby and it has many great benefits for your newborn. Take pictures, video footage, cuddle and truly enjoy your new blessing.
What about newborn care training?
Newborn Care Training is essential for Infant Care Providers to fulfill in order to competently care for newborns. Understanding not only the basics in appearance and development is important but also understanding how to identify common newborn ailments such as jaundice, reflux, feeding intolerance and the signs of a respiratory distress is very important.
Brilliantly Baby offers a Newborn Care Specialist Training Program that ensures Infant Care Providers not only have the skills necessary to care for a new baby but also how to acknowledge abnormalities as well as educate and support the new family. Our Newborn Care Training Program covers information on the term and pre-term infant appearance, growth & development, common ailments, SIDS awareness,  breastfeeding, postpartum support as well as how to troubleshoot common newborn technicalities. Our program is an approved training program with the National Alliance of Newborn Care Specialists. We encourage Nannies, Day-Care providers, Doulas and other Infant Care Providers to take this 1 day course.
To learn more about the National Alliance of Newborn Care Specialists go to: www.nancs.org
Why would this be important for nannies?
Newborn Care Training is extremely important for Nannies to fulfill if they are caring for newborns. The Professional Nanny spends countless hours feeding, consoling and providing total care for the newborn and should be able to identify and troubleshoot newborn technicalities. Newborn Care Training is also the gateway into advancements and improvements in newborn care that change frequently in the medical world.
Brilliantly Baby encourages Nannies to continue to grow professionally through learning opportunities, joining professional organizations and obtaining advanced certifications. Newborn Care Training is a great opportunity to impact the lives of new families and their babies by ensuring their Nanny has the most current knowledge on newborn care advancements and evidenced based care.
Anything else?
Brilliantly Baby is excited about the launch of the Maternity Resource Center. We not only are available to provide advanced training to expecting couples but also to provide training to the professional caretaker who values advancement in their career through advanced education. Our hope is to save the lives of many newborns through our Newborn Care Specialist Training Program.
Need CPR/AED or First Aid Training? Our RN's also provide American Heart Association courses for CPR Certification. Check our workshop schedule for the next course www.brilliantly-baby.com.
De'Chelle Pierson, pediatric Registered Nurse for over 7 years, is the Founder and President of Brilliantly Baby. She has a Bachelor of Science in Nursing and contributes much of her knowledge in newborn care to her work in the neonatal intensive care unit. The N.I.C.U. is a specialty unit for premature infants who need additional support to grow in a secure, controlled and loving environment. She also has experience in the pediatric surgical heart intensive care unit, general pediatrics and pediatric emergency department. Her inspiration and passion has grown from educating families on how to properly care for their newborns.
As a mother and nurse, De'Chelle understands that being a new parent is no easy task. It has become De'Chelle's mission to inform, support and inspire new parents, grandparents and infant care providers.
Ms. Pierson is a American Heart Association CPR Instructor, member of the Association of Women's Health, Obstetric and Neonatal Nurses, Houston Association of Neonatal Nurses and Le Leche League Fort Bend County. Ms. Pierson currently works for one of the most profound pediatric hospitals in the Houston Medical Center.
← 10 Great Restaurants With Kid-Friendly
Take-Out in Houston | 10 Great Places to Have an Indoor Summer Birthday Party for Kids in Houston →
Comments are closed.