10 Places to Get CPR Certification in Houston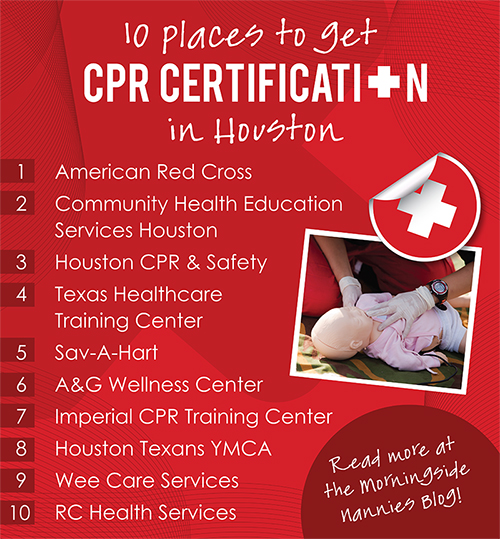 Few things are as essential for childcare providers, in terms of certifications and training, as CPR certification. The ability to properly manage and handle an emergency situation is absolutely imperative for a nanny, which is why proper training in life-saving techniques is so important. Most parents won't even consider hiring a nanny that isn't CPR-certified, so keeping your certification current is one of the keys to employability. These 10 locations in the Houston area offer CPR classes and certification.
Knowing the facilities in your area that offer CPR training courses will allow you to maintain current certifications, as it's important to periodically refresh your CPR knowledge. As with any skills, your ability to successfully resuscitate an incapacitated person will decrease over time if you aren't actively using those skills. Since the last thing you want is hands-on "practice" because your skills are desperately needed, you'll have to renew your knowledge on a regular basis. Ideally, you'll never have to use your CPR training. Still, it's far better to have such skills and never need them than it is to find yourself in an emergency situation with no clear idea about how to proceed.
← Nanny and Employer Etiquette | 10 of the Best Indoor Playspaces for Kids in Houston →
Comments are closed.