Our Open House Was a Success!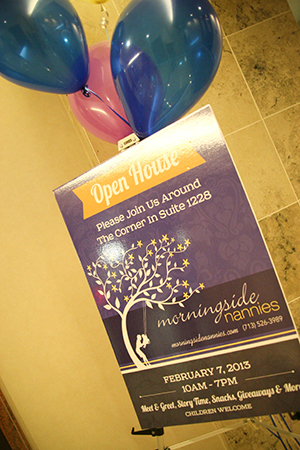 Thank you to all who attended our open house and made the event a success!
We enjoyed the opportunity to meet with many of our nannies, learn about their nanny experiences and provide our caregivers a chance to connect with each other over lunch.
If you were unable to join us, we invite you to view our Facebook photo album that includes photos of the event and our new office space. You are also always welcome to stop by our office between 9 am to 3 pm Monday through Friday. Come say hello, update your personal file and pick up a coloring book and crayons for your charges.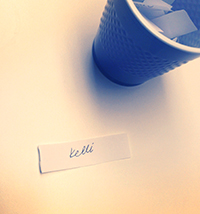 Congratulations to Kelli Washington who was in attendance and was randomly selected to receive free admission to Houston Nanny Training Day! All nannies are invited to join us at this one-day educational event on Saturday April, 20 2013 at the Downtown Aquarium. Register before March 1, 2013 for early-bird savings. The $28 early-bird registration fee includes all workshops, lunch and parking. After March 1, 2013 the price will increase to $32. We've also secured all-day passes to the aquarium for $10. You can purchase these with your registration.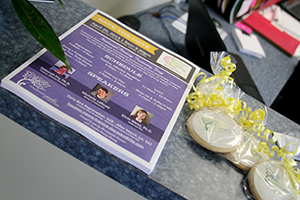 Featured Workshops to Include
Positive, Effective Discipline – Deborah Fry
There is so much information available today on the "right" way to discipline children that it can be confusing and overwhelming. Learn the roots and causes of children's misbehavior, and how to diagnose the misbehavior and apply the proper remedy to redirect behavior.
Being a Professional: What That Truly Means – Michelle LaRowe
Many nannies call themselves "professional nannies," but what does that truly mean? From understanding the unique role nannies play in the lives of the children in their care and the families that employ them, to ensuring that you're following the rules when it comes to bringing home a paycheck, learn the 10 things you can do to become and be perceived as a professional.
Child-Led Play – Dr. Ehrin Weiss
Join Dr. Ehrin Weiss and discover how child-led play impacts a child's social and emotional growth and development. Learn practical strategies for engaging children to help them develop a healthy self-concept and increase their expression of socially appropriate behaviors when they take the lead in play.
If you haven't registered, we encourage you to do so. You'll increase your knowledge, network with other nannies and come away feeling refreshed and excited about the important work you do!
← My Gym Comes to The Woodlands | 10 Fun Spring Events for Houston Families →
Comments are closed.