10 Great Bakeries for Birthday Cakes in Houston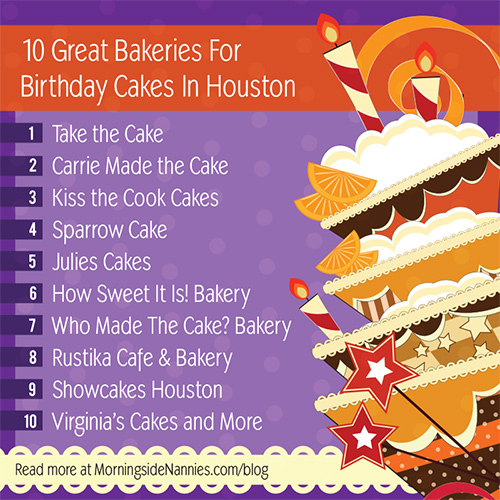 Your little one's special day only comes around once a year, which is why it's so important to commemorate the occasion in style. There is an endless array of variations on the traditional birthday party theme, but almost all of them still prominently feature the birthday cake as the centerpiece of the festivities. These ten bakeries in the Houston area are known for their expertise in all things cake, and are sure to deliver in a big way for the big day.
While almost all bakeries will have stock options available when it comes to cake decor themes, it's wise to approach the bakery you ultimately choose a few weeks before the big event to nail down your order. This is especially important if you're planning to order a completely customized cake that will require a bit of design time and tweaking. The earlier you begin working with a bakery, the better idea the staff there will have of exactly what you're looking for and the best way to meet or exceed those expectations.
← 10 of the Best Indoor Playspaces for Kids in Houston | Nanny, Housekeeper, Nanny/Housekeeper.
What's the Difference? →
Comments are closed.