Nanny, Housekeeper, Nanny/Housekeeper.
What's the Difference?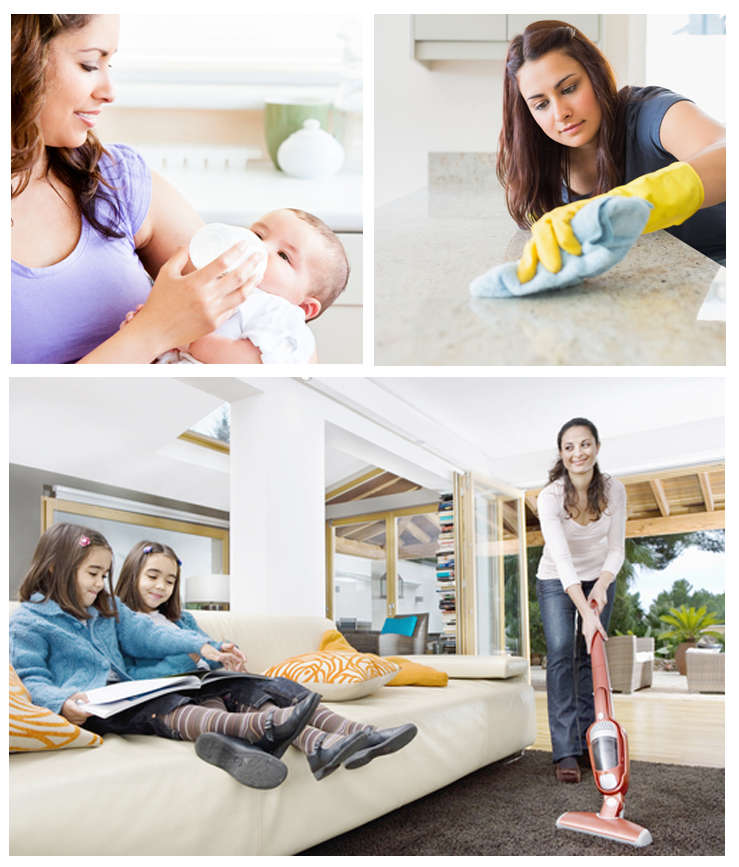 When it comes to hiring household help, many parents aren't sure where the responsibilities of a nanny end and a housekeeper begin. The misunderstanding of the role of a nanny can result in expectations that can't realistically or safely be met.  Gaining a better understanding into what is reasonable and what is not can ensure that children cared for by nannies receive the highest quality of care and that the safety of the children is never compromised.
A nanny is hired to provide attentive and personalized care to the family's children. In addition to caring for the children's physical, emotional, social and intellectual well-being, nannies are also responsible for undertaking all tasks related to providing that care. This includes doing the children's laundry, keeping the children's areas neat and clean, preparing meals for the children, cleaning up after themselves and the children, and leaving the family's home in the same condition as it was when they arrived. These tasks are referred to as "light housekeeping" and this phrase is most often the reason behind a misunderstanding of the typical housekeeping responsibilities of a nanny.
While many nannies will not take on additional housekeeping responsibilities, others are more than willing to do whatever a family requests to secure the job. Some caregivers will be flexible and are willing to accept positions that require them to take on minimal additional housekeeping tasks if the family is a good match, like doing the family's laundry or preparing the family's meals, and others will gladly accept jobs that require them to take on full housekeeping tasks like mopping the floors and scrubbing the toilets, because doing so meets the needs of the family and they really want the job. Since an increase in responsibilities usually translates into an increase in wages, it should be no surprise that some nannies are eager to accept positions that require them to play this dual role.
When a nanny takes on full housekeeping responsibilities, however, is imperative that she has scheduled time to fulfill them when the children are not her primary responsibility. Nannies with children who attend school or those who have specific housekeeping hours built into their schedule are the best candidates to work as nanny / housekeeper. In these instances the caregiver's role is dually divided, never putting her in a position to have to sacrifice the needs of the children or care of the home.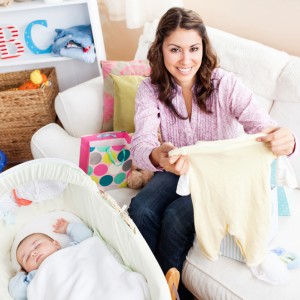 Nannies who care for infants and young children must provide constant, attentive care and the children must always be the caregiver's first priority. Although a nanny may have some downtime when the children nap, this limited time is typically used by the caregiver to take a break, tend to child related housekeeping tasks, schedule play dates or activities, or to eat a snack or meal, all which are important in a nanny's day.
If a nanny is required to serve as both a nanny and a housekeeper, it should always be made clear that the children are her primary responsibility and as such, the understanding should be in place that the children's needs are to always come before the care of the home.
Parents and nannies who wish to enter into a nanny/housekeeper arrangement should clearly outline the housekeeping expectations by detailing the tasks, the frequency they must be completed and the cleaning schedule in a written work agreement. This ensures that the expectations are understood by both the parents and the caregiver and that there are no misunderstandings as to the nanny's role.
After evaluating their expectations, many parents opt to hire a nanny and hire a housekeeper to come in periodically to do the deep cleaning. For many families, having a housekeeper come in once or twice per week ensures that he home meets their standards of cleanliness and that the care of their children is never compromised.
Morningside Nannies represents both nannies and housekeepers and can work with families to find the right solution to their childcare and home care needs. Contact a placement specialist today at (713) 526-3989 to learn more about your hiring options.
← 10 Great Bakeries for Birthday Cakes in Houston | 10 Great Restaurants With Kid-Friendly
Take-Out in Houston →
Comments are closed.