10 Places to Pick Pumpkins in Houston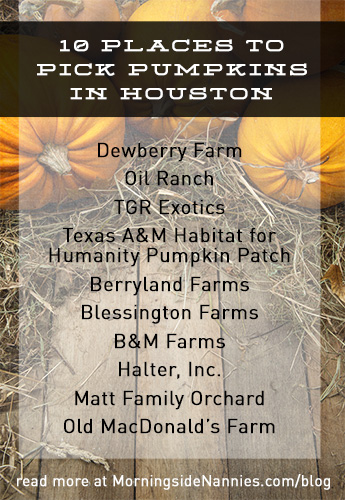 The season of cool weather, harvest parties and Halloween costumes has arrived, to the delight of fall fanatics everywhere. For those autumn enthusiasts who live in the Houston area, the time has also arrived to pick the pumpkins that will complete your harvest-themed decor. Whether you plan to carve them, paint them or just display them in all their natural glory, there's no doubt about the iconic role of the pumpkin in fall decorating schemes. Here are ten of the places where you can, as a family, pick out your pumpkins for the season.
← Best Places to Find Weekend Healthcare for Kids in Houston | 10 Places to Play Youth Sports in Houston →
Comments are closed.