10 Tendencies of Type A Moms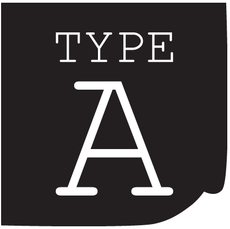 So what if Type A moms are a little too self-critical and competitive? And what's it to you if they're a little wound up and tend to overreact? While their constant sense of urgency may lead to stress and heart disease down the road, it also makes them pretty productive on the household front.
Wondering if you have tendencies towards being Type A?
Type A moms tend to:
1. Brake for The Container Store.
"Pull off the road now, I need more storage bins!" Organization takes center stage in the life of a Type A mom. Everything has a place and there is a place for everything.
2. Have kids who divide their own toys into three piles:
keep, toss and give it away.
Why do the work for them if they can do it themselves? The minute a part goes missing or a plastic piece snaps off, into the trash that toy goes. Haven't played with something for a few days? It's time to give it away. Don't worry, though. The kids know the drill.
3. Be experts at getting out of the house in 10 minutes flat –
with two kids in tow.
Type A moms and their troops can get up, get dressed and get out in no time. Type A moms have no time to spare. To be early is to be on time is their motto.
4. Have routines that rule.
Call the house at 7:02pm and the kids are fast asleep. Their bedtime was at 7, sharp, didn't you know? Breakfast at 6, lunch at 11 and dinner at 4, with rarely an exception.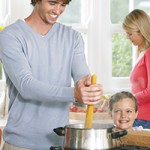 5. Have husbands pull their own weight, and then some.
Yes, Type A moms have men that do it all too. From tidying up the house to making family meals, these dads are forced to use their domestic skills.
6. Shower every. Single. Day.
Type A moms know that a 10 minute shower can change their lives. While they may dress for comfort, they're always put together.  Even their loungewear is fashionable.
7. Have babies who sleep through the night as soon as it's humanly possible.
If babies can be sleep trained by 12 pounds and 12 weeks, heck yea their baby is going on that program.
8. Have no tolerance for slackers.
None. Just do it. Excuses are not acceptable. So what if you aren't feeling well. Does sitting at your computer make it worse?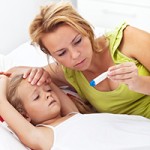 9. Diagnose their own kids before bringing them to the doctor's – and they're almost always right.
Type A moms could have had a second occupation as a pediatric specialist. When their kids are sick, they know everything and anything there is to know. And no, they don't trust Wikipedia. They know how to use their colleague Dr. Google to find where the reputable info is at.
10. Get crap done, and then some.
If you can't juggle an iPod in one hand and a plate of organic fruit to serve the kids in the other, what can you do? C'mon now. Multitasking is their middle name.
And if you're worried about the kids of your Type A mom friends, don't be. They love intensely, engage passionately and are wholly committed to raising happy, healthy kids who will be productive members of society. And if they're being honest, they hope their kids will be a little Type A too.
← 16 Savvy Nanny Tricks of the Trade | 10 Great Places in Houston to Volunteer →
Comments are closed.