Evaluating Your Wage Expectations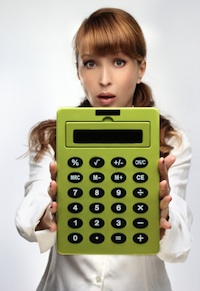 When it comes to determining how much you deserve to paid for your nanny services it can be tempting to base your wage expectations on what you feel your employer can afford to pay you or what you need to earn to cover your cost of living, however both of these methods of determining wage expectations are seriously flawed.
When it comes to wages, what a nanny needs to earn and what a nanny perceives the family can afford to pay her have no real bearing on a nanny's true earning potential. While of course a nanny may need to earn a specific amount per month to cover her household expenses, her wage expectations have to be justified by more than that need.
So what can be used to justify wage expectations and ensure you're being paid a competitive fee for your services?
Your Experience
Like in any career the more nanny experience you have the greater your earning potential. Nannies with five or more years of experience can earn significantly higher wages than those just starting out as nannies.
Your Education
A degree in early childhood education or specialized nanny training can also impact your earning potential. The more knowledge you have, the more you're typically able to charge for your services. Knowledge plus experience is definitely a winning combination.
Your References
In the nanny industry, references are worth their weight in gold. A well-referenced nanny can command wages that her references support. Just as a glowing reference can increase earning potential, a negative one or lack of references can decrease earning potential.
Your Location
Where you live can also significantly impact your wages. Nannies in major metropolitan areas with large nanny markets tend to earn more than those who aren't. Boston, New York, Los Angeles and Atlanta have strong nanny markets where high paying jobs can be found.
Each year the International Nanny Association publishes the results of its annual nanny salary and benefits survey at www.nanny.org. Morningside Nannies encourages Houston area nannies to take this annual survey so we can accurately gauge nanny salary and benefits trends in the Houston nanny market.
If you are in the market for a new nanny position give one of our placement specialists a call at (713) 526-3989 to discuss your qualifications and to begin your nanny job search.
← 7 Reasons Nannies Should Be Paid on the Books | A New Season for Morningside Nannies →
Comments are closed.