A New Season for Morningside Nannies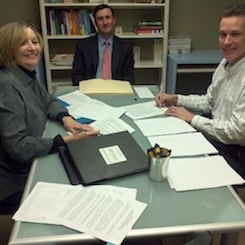 As we enter the new year we are entering a new season at Morningside Nannies.
In the early 1980s, Pat Cascio, a mother of four young daughters, experienced the lack of professionalism and top-quality screening practices that existed in what was then known as "domestic agencies." As a result, Nannies and Such, Houston's first agency specializing in making nanny referrals was born, opening for business in 1983.
As you may know, Pat played an active role in the evolution of the nanny industry, serving for a decade on the International Nanny Association's board of directors and eight terms as the association's president. In 2008, under Pat's leadership, Morningside Nannies was awarded the highest industry honor bestowed to placement agencies, the Association of Premier Nanny Agencies Agency of the Year award.
On December 3, 2012, I purchased Morningside Nannies from Pat with the commitment to continue the Morningside Nannies tradition of matching the best nannies with the best families in the Houston area.
With my background in owning and operating companies dedicated to helping people find the right services for their families coupled with passion for ensuring that children cared for by nannies receive the highest quality of care, myself and my dedicated team of industry experts are committed to helping parents and nannies find their right employment match.
Morningside Nannies has been helping Houston-area parents and nannies connect for nearly 20 years. We plan to continue that tradition for at least 20 more.
Sincerely,
Ken Myers
President
Morningside Nannies
← Evaluating Your Wage Expectations | A New Year, A New Website →
Comments are closed.