Houston New Moms
Recently we had the chance to catch up with Katernia Manoff, of  Houston New Moms. When Katerina is not working on Houston New Moms, she freelances as an education consultant. She is mom to 1-year-old daughter Lana, Houston New Moms' chief playground tester.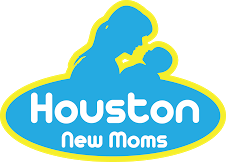 Why did you start Houston New Moms?
Houston New Moms was inspired by my own painstaking search for resources when my baby girl, Lana, was born last year. As a recent transplant to Houston from NYC, I had so many questions and nowhere to turn to get them answered. I needed to know how to find childcare, how to meet other moms, ideas for stroller-friendly places to go for a walk, baby-friendly play areas, sources for breastfeeding support, a place to weigh my baby, and much more. I ended up Googling like crazy, making dozens of phone calls, and interrogating every mom I happened to meet. It took several months to get all the resources I needed.
I kept coming back to the idea that there simply had to be a better way. What if new moms in Houston had a directory of everything they might need in one place? An up-to-date list of social groups, baby-friendly places and activities, health/safety information, and more? A free site that listed all helpful resources, not just businesses that had paid to be included?
I couldn't believe that a huge city like ours didn't have a single site focused on babies and toddlers. So, when Lana and I came out of the newborn haze and settled into a routine, I decided to create this directory to help make new parenthood smoother for other Houston families.
What do you think is the resource new moms in Houston need most?
I believe what new parents need most is the opportunity to meet other new parents. Research shows that strong social ties are by far the main predictor of human happiness. And, when you have a baby, there's nothing quite like connecting with other women who are also dealing with nap strikes and diapers and work/life balance dilemmas. The first pages I put together for the site were lists of social and support groups for parents around Houston.
Places to get outside is a close second. Being outdoors has so many benefits for both babies and parents, but in a car-centric city like Houston, it can be a little challenging. Finding outdoor places for new parents, from stroller-friendly trails to playgrounds for pre-walkers, is a big focus for me.
What do you offer for new moms?
I am very excited about how much Houston New Moms has expanded its offerings over the past few months since launching. Our directory now has close to 25 categories of listings, from baby classes to doctor recommendations to birthday party venues. We also have a very active Facebook page where I share updates, post new parent events, and run giveaways of some of my favorite products for babies and toddlers.
What is the best thing you have learned from the New Moms community?

The best thing I've learned is how incredibly resourceful and capable moms in Houston are. Local moms have created a rich community of active online and in-person social groups, many with hundreds or even thousands of members. They've put together a thriving set of trading groups for everything from strollers to birthday outfits. They own photography businesses and sell handmade baby clothes. I love being part of this community and helping new parents discover and connect to it as well!
Visit www.houstonnewmoms.com to connect with Katerina and the Houston New Moms community!
← Neighborhood Notes: Vivaldi Music Academy | Introducing New Add-on Services →
Comments are closed.