10 Houston Area Farms to Visit This Fall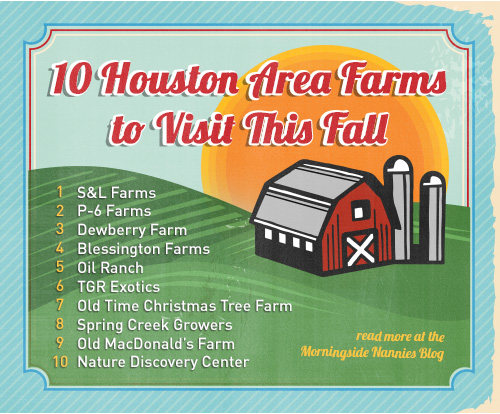 There is nothing like a day at the farm to build some lasting fall memories. Taking a hayride in the crisp autumn air, picking bright orange pumpkins, and enjoying mugs of apple cider are what the season is all about. Perhaps you'd even like to stuff a scarecrow or try your hand at navigating a corn maze. All of these activities and more can be found at farms in and around Houston. Here are ten favorite local ranches that you can visit to get into the spirit of the season.
Having so many amazing farms to visit in the fall almost makes it tough to miss summer. Spending an autumn day on a farm out in the fresh air has that wholesome, down-home feel that Texas life is all about. Since the weather has finally cooled down a bit, you may find your family even more active than before and these farms are the perfect places to stretch those legs and get in some exercise. Pack up the family, or just that special someone, and head out to one of the local farms for some festive fall fun. Don't forget your camera!
← 10 of the Most Romantic Restaurants in Houston | Best Places to Find Weekend Healthcare for Kids in Houston →
Comments are closed.