5 Reasons Your Friend's Nanny May Not Be the Right Nanny for You
There is nothing better than a personal referral when hiring your next nanny, right?
While a personal referral may feel like the gold standard in the nanny hiring process, ignoring other important screening measures simply because a personal referral was made can be a barrier to determining if a nanny is the right nanny for your family.
Here's 5 reasons your friend, neighbor's or colleague's nanny may not be the right nanny for you.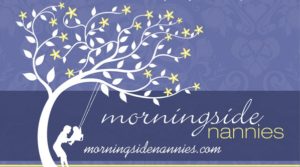 1. The "it" factor may be missing. When it comes to hiring a nanny, parents and nannies typically know in their gut when they have found the right match. Of course, families should do their due diligence and ensure that their nanny gas a clean background and meets all their hiring criteria, but if the "it" factor is not there, none of that really matters. Just because the "it" factor was there for your neighbor, friend, or colleague, does not mean it is going to be there for you.
2. The job may be different. A personal referral is not just enticing for a family, it is enticing for a nanny, too! When a family gives a nanny a personal recommendation to a friend, neighbor, or colleague, it typically positions the nanny in the front of the line for the position. For nannies, it makes the job search easy—if her boss is great to work for, her friends, neighbors, and colleagues must be too! But this is not always the case. Different families treat their domestic workers differently, have different ideas about the role their nanny will play, and have different views on compliance, pay, and the human resources side of nannying.
3. The model of care may be different. There are three models of nanny care; the coordinated care, where nannies and families work as a team, the surrogate care model, where the nanny serves as the primary caregiver, and the custodial care model, where the parents provide daily guidance and the nanny executes the family's plan. Perhaps your neighbor is a dual professional couple working in the medical field and needs a nanny who thrives in the surrogate care model, but your family is more hands on and wants to be involved in the every day details like in the custodial care model. A nanny who has the freedom to operate independently and make day to day decisions may not enjoy working in a position that has a much greater level of daily management.
4. The expectations may not be the same. Every nanny and family relationship has their own set of expectations surrounding punctuality, communication, interactions, and caregiving style. The expectations surrounding the relationship may also be different. Some families keep their relationships strictly professional, and some prefer to have their nanny be an extended member of the family. Starting over in any new position is an adjustment and when the position and family is being compared to that of a friend, colleague, or neighbor, it can bring an added level of stress.
5. The assessment may not be current. While it is best practice to run background checks regularly, renew CPR and First Aid every two years, and formally monitor the quality of childcare the children are receiving, in practice, the longer a nanny has been with the a family, the less likely these things are to occur. Overtime as nannies and families build relationship, they may be more likely to ignore or justify concerns that would be suspect at the start of the employment relationship.
While personal referrals are great, regardless of how you learn about a potential nanny, gathering as much information as possible so that you can make an educated and informed hiring decision is essential.
← Happy National Nanny Recognition Week | How to Prevent Discrimination as a Household Employer →
Comments are closed.