Happy National Nanny Recognition Week
September 26-30, 2020
Since 1998, National Nanny Recognition Week has been observed the last week of September to recognize and celebrate nannies across the United States.
NNRW was created by a group of dedicated industry leaders and nannies, and over 20 years later, it continues to live strong in the hearts and minds of nannies across the country, and internationally.
During this week, families and the community take time to honor nannies and the important work they and role they play in the lives of families.
Nanny Magazine, our sister company and the trade publication of the in-home childcare industry, is offering $5 off a one year digital subscription, bringing the cost to $16.00.
Happy National Nanny Recognition Week!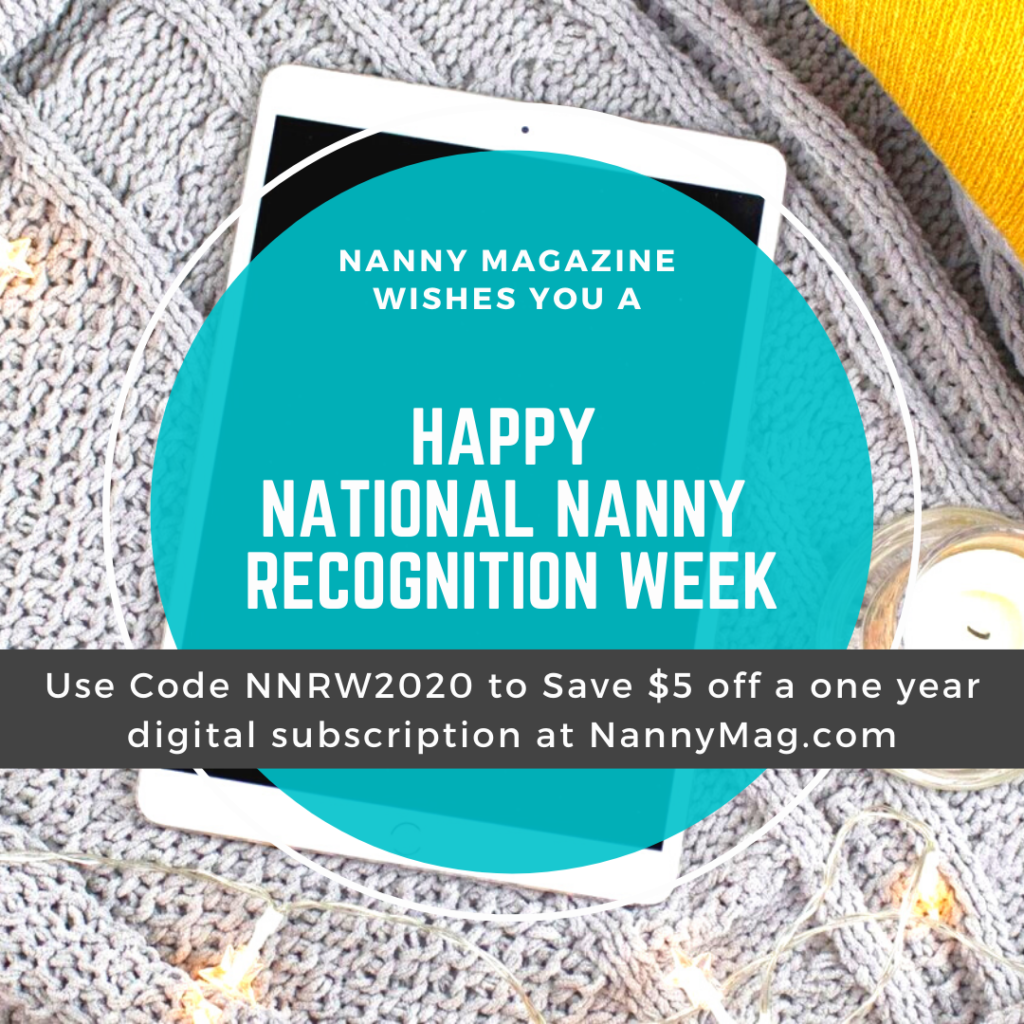 ← Educator and Educator Support Roles | 5 Reasons Your Friend's Nanny May Not Be the Right Nanny for You →
Comments are closed.