8 NAEYC Accredited Preschools in Houston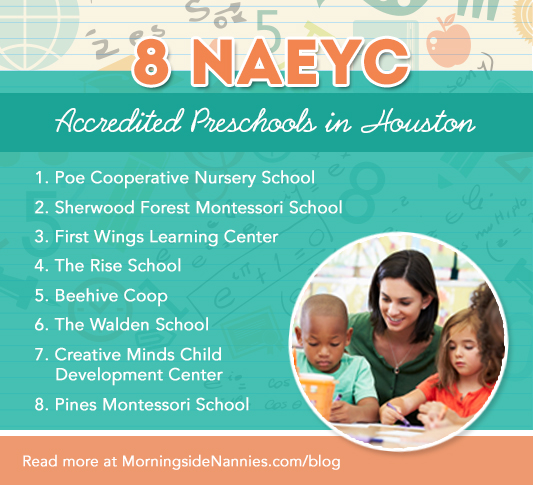 Safe and educational childcare is a priority for all parents. But how do you determine which preschools offer the services you want for your child? Accreditation is a great way to make sure that your preschool offers the opportunities you want for your child. The National Association for the Education of Young Children (NAEYC) "has set 10 standards for early childhood programs that can help families make the right choice when they are looking for a child care center, preschool, or kindergarten. The standards and criteria are also the foundation of the NAEYC Accreditation system for early childhood programs. To earn accreditation, programs must meet all 10 standards. Based on research on the development and education of young children, the standards were created with input from experts and educators from around the country. The standards define what NAEYC—the world's largest organization of early childhood professionals—believes all early childhood programs should provide." Here are some Houston area preschools that are accredited by NAEYC:
There are more accredited preschools in and near Houston, including many religiously affiliated ones. Find the right preschool for your child and check accreditation to make sure they meet your expectations.
← 50 Things to do This Summer in Houston | Creating a Nanny Log Book →
Comments are closed.