10 Places to Find the Best Birthday Gifts in Houston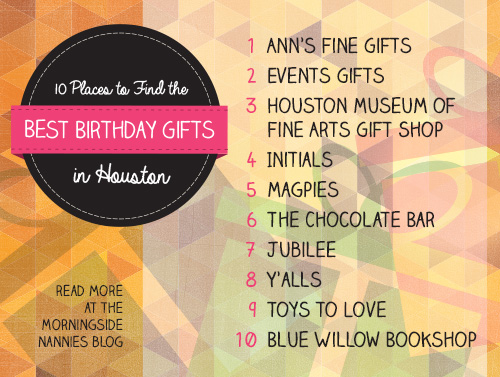 Birthdays are the perfect time to show friends and family members just how much they mean to you. With the perfectly selected gift, you can express a range of emotions, and make a lasting impression on the recipient. With a greeting card full of cash or a gift card, you're just not able to show the same level of affection. Before you snag a chain-restaurant gift card in the check-out line of your neighborhood big box retailer, consider visiting one of these Houston local businesses instead.
← 10 Great Resources for Expecting Moms in Houston | 10 Locations Houston is Famous For →
Comments are closed.