3 Reasons Nannies Stay Long-Term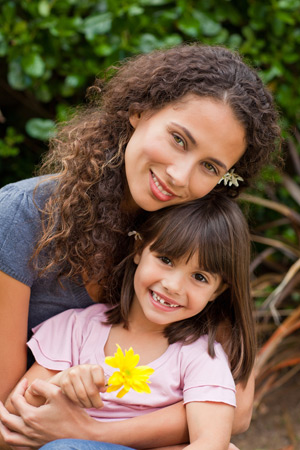 At Morningside Nannies, the number one reason our nannies stay in their jobs far beyond their initial one-year commitment is a given. It's because they truly love the kids they care for. But it takes more than love for the kids to make a long-term commitment to a family.
When a nanny dedicates several years of service to the same family, it's because she's getting something that she values in return. And that something is far more than a paycheck. Even the highest earning nanny will eventually leave a family if she's not getting more than a paycheck in return for her work.
While in other types of jobs people may stay long-term because there's an opportunity to advance within the company, they have great benefits or they like their co-workers, these things most often don't apply to nannies. So what makes a nanny stay in her position long-term?  The three reasons are more intrinsic than materialistic in nature.
1. Nannies stay long-term when they feel appreciated.
For a nanny to stay with a family long-term she needs to feel like she is appreciated. Depending on the nanny's style she may feel appreciated when her boss thanks her for doing a good job or does something thoughtful, like letting her out early or asking how a sick relative is doing. Nannies want to know that their employer's value the worth they do and are appreciative when they go above and beyond.
2. Nannies stay long-term when they feel respected.
Nannies like to be held in high regard. They like to know that their boss values their views, insights and opinions. Nannies feel respected with their employers back their authority with the children, pay them fairly and legally, keep their word, and ask for feedback before making major changes to their duties or schedule.
3. Nannies stay long-term when they feel needed.
Nannies are in the business of helping families. They prefer to work with families who really benefit from their services. Even when the children outgrow the need for full-time, year-round nanny care and the nanny's role transitions into one of a household manager, she'll need to feel like she's filling a real need for her to stay on.
To stay with a family long-term, a nanny needs to feel good about the work she does and about how she's treated as she does it. Nanny employers should strive to show their nannies appreciation and respect and annually review their nanny's work agreement to adjust her duties and responsibilities to meet the current needs of the family.
If you're looking for a qualified nanny to join your parenting team, contact a Morningside Nannies placement specialist at (713) 526-3989 to start your search. Our pool of qualified nannies is eager to find families with whom they can make a long-term commitment.
← Potty Training Tips for Families with Nannies | What it Takes to Succeed as a Nanny →
Comments are closed.