New Workers' Compensation Solution Available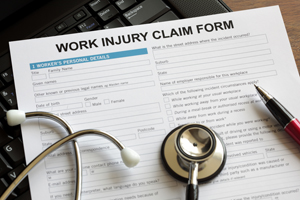 While Texas nanny employers are not legally required to obtain a worker's compensation insurance policy, many voluntarily opt to do so – and for good reason.
Workers' compensation is an insurance policy that is purchased by employers to extend benefits to their employees in the event that they suffer a job-related injury or illness. Employers pay an annual insurance premium and in exchange, their employees are eligible for assistance with medical bills and lost wages in the event of a work-related injury or illness.
While it may seem like employees are the only ones who benefit from a policy, having a workers' compensation policy in place can benefit employers too. Employers who purchase workers' compensation are protected from lawsuits stemming from work-related injuries and illnesses because employees who opt to receive benefits generally forfeit their option to sue their employer, regardless of who is at fault.

Breedlove & Associates has announced their exclusive partnership with PMC Insurance Group and the availability of HomeStaffPROTECT, the first worker's compensation insurance product created specifically to meet the needs of families and nannies. The HomeStaffPROJECT is an affordable, standalone workers' compensation solution that is available to Breedlove clients.
For more information about workers' compensation and the HomeStaffPROJECT contact Breedlove & Associates directly at 888-273-3356. They'll be happy to answer your questions and guide you through the set-up process.
← Houston National Nanny Training Day | How to Talk to Your Nanny About Tough Topics →
Comments are closed.