The Official Blog of Morningside Nannies
Beginning on Jan. 1, 2019, the standard mileage rates for the use of a car (also vans, pickups or panel trucks) will be:
58 cents per mile driven for business use, up 3.5 cents from the rate for 2018,
20 cents per mile driven for medical or moving purposes, up 2 cents from the rate for 2018, and
14 cents per mile driven in service of charitable organizations.
Posted in
News
|
Leave a comment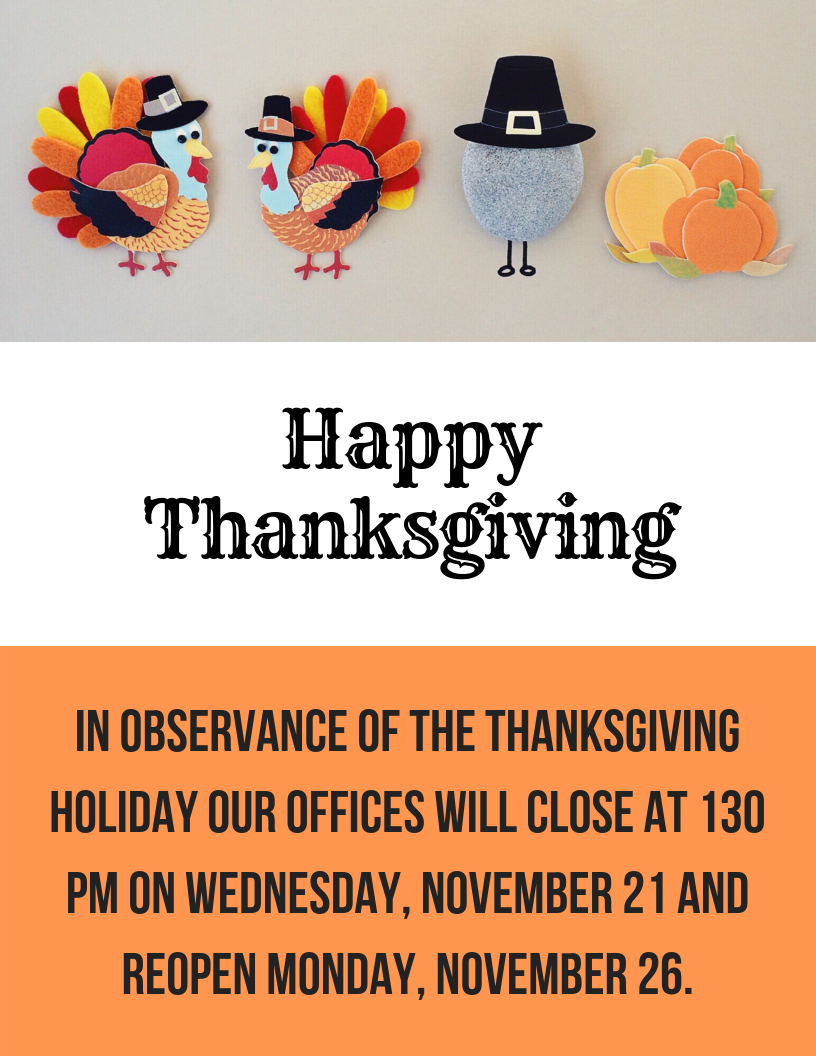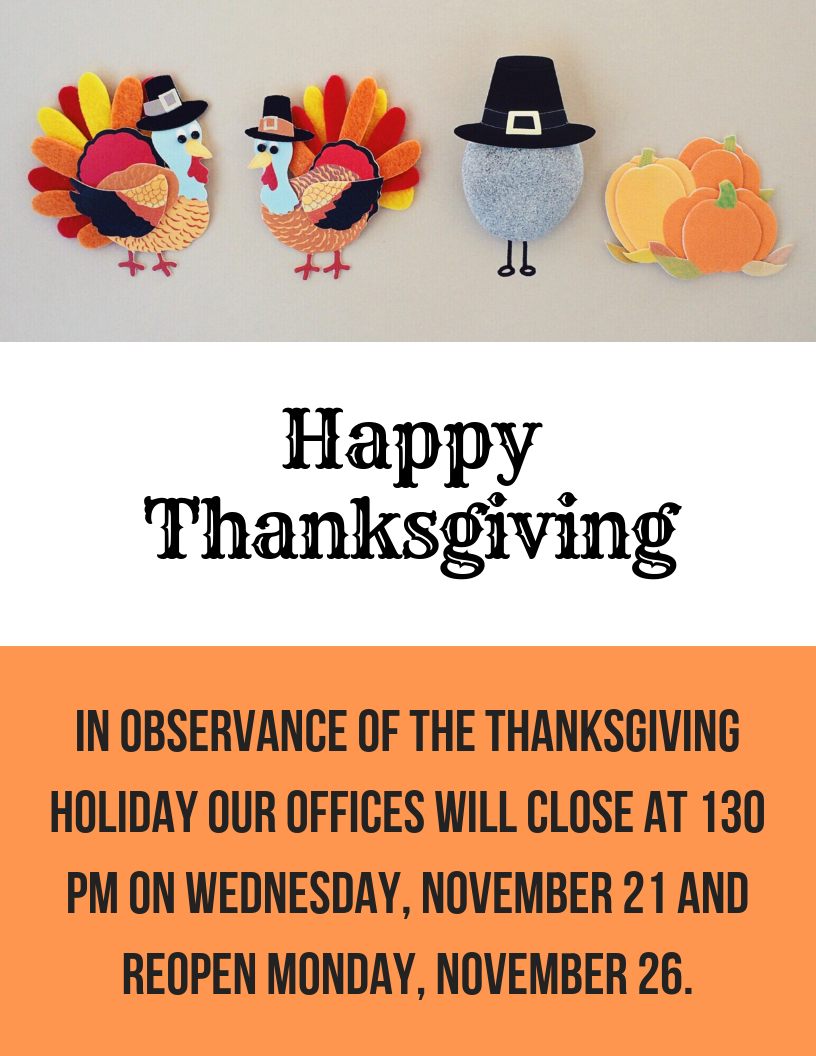 Posted in
Uncategorized
|
Leave a comment
We are pleased to introduce you to Emilia "Emma" Byun, our new Nanny Coordinator at Morningside Nannies.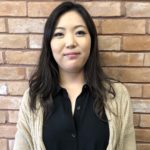 Emma will be your go to person for updating your file, reactivating and recruiting new nannies.

Emma can be reached by email at nannies@MorningsideNannies.com and her direct line is (832) 804-7206.
Emilia has over 5 years of experience working in human resources where her focus has been in the education and security sectors, making her a great fit for Morningside Nannies. Emilia is passionate about ensuring that the nannies Morningside Nannies represents meet the highest standards. From recruiting to screening, Emilia is responsible for identifying candidates who are a great fit for our clients.
Posted in
News
|
Leave a comment
Morningside Nannies is now interviewing for an internal team position in our Houston office.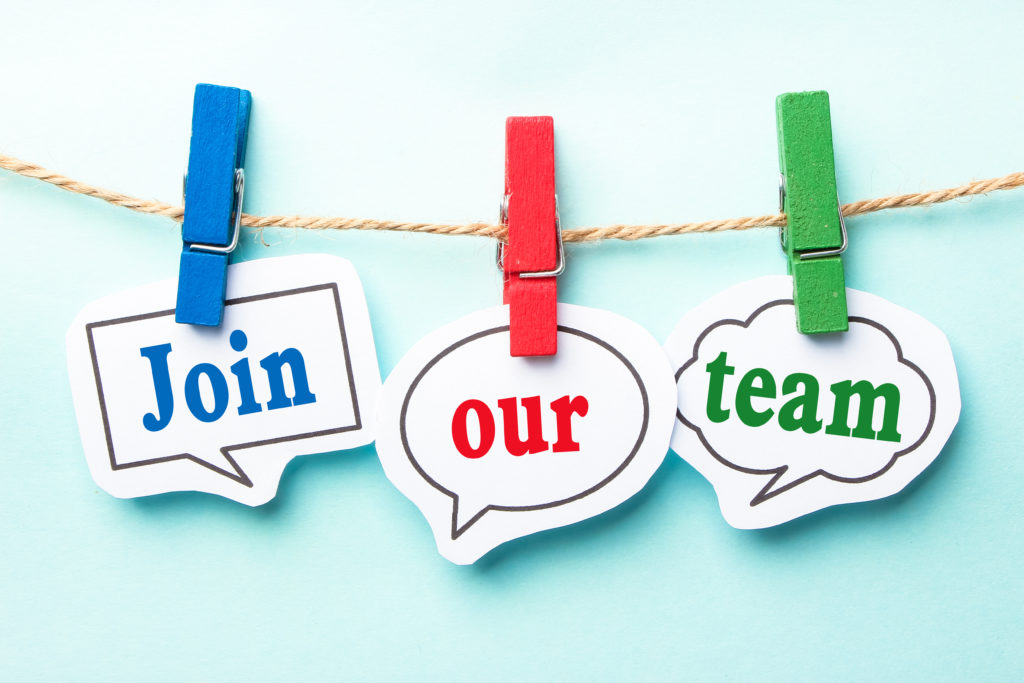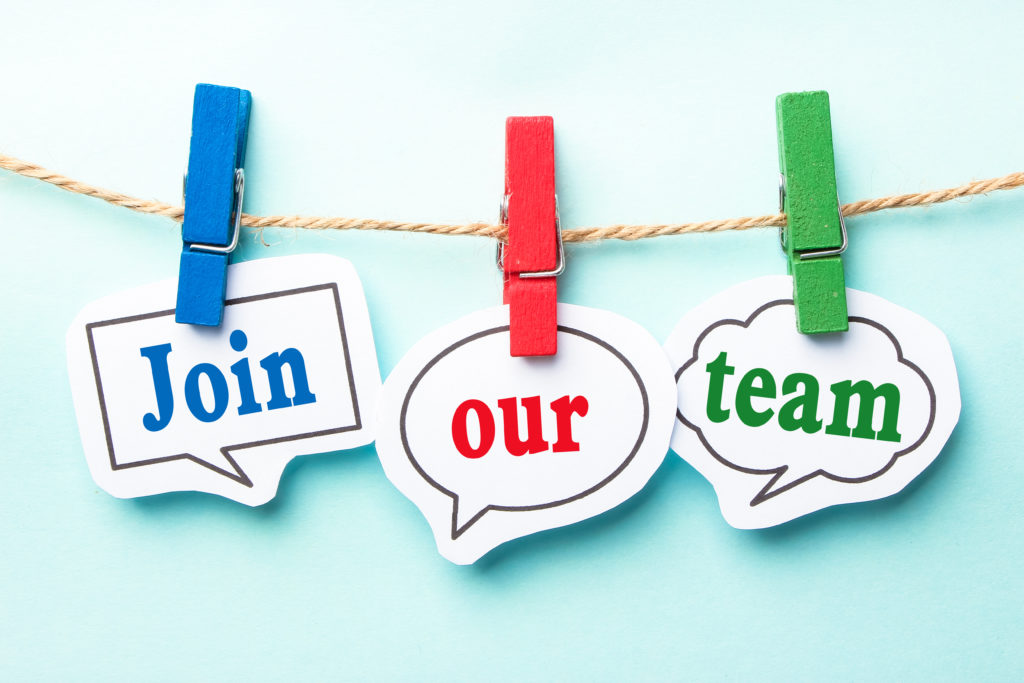 To apply for this opportunity, please email a cover letter and resume to info@MorningsideNannies.com.
Position: Full Time Nanny Coordinator Needed
Location: Houston, TX
Schedule: Mon – Fri 8/830am – 4:30/5pm + 4 Hours One Saturday Every Other Month (negotiable)
Gross Salary: DOE + Employee Health & Dental, Paid Time Off
Company Description: Morningside Nannies is an award-winning staffing agency that refers nannies, babysitters, nanny/housekeepers and household managers to families in Houston for temporary and permanent hire.
Job Description: The role of the nanny coordinator is to recruit, identify, prescreen and qualify potential caregivers for representation through our agency and to manage our pool of caregivers.
Job Overview: Part recruiter, part pre-employment screening specialist, part people reader and part matchmaker, the nanny coordinator is responsible for recruiting caregivers, screening caregivers, determining if caregivers are qualified for representation through our agency, managing our current pool of nanny candidates and working with the nanny placement specialist to identify possible caregiver matches for parent clients.
Job Breakdown: 35% time on phone screening nannies, gathering additional information, setting appointments and taking references, 25% interviewing and interacting with nannies in office, 25% time compiling nanny files in computer system, 10% time recruiting nannies online, 5% time interacting with team.
Ideal Candidate: Organized, Detail Oriented, Can Work Independently, Maintains Professionalism, Takes Pride in Work, Takes Initiative, Has Prior Nanny Industry Experience, Is Comfortable Interviewing Candidates, Has Good Judgment, Is Articulate and Presents Well, Is Computer Savvy, Is Intrinsically Motivated, Can Interface with a Small Team
Ideal Background: Prior Nanny Industry Experience, College Degree Preferred, but not Required, Experience in Customer Service or Human Resources, Familiarity with Gmail, Google Docs, Google Spreadsheets, Google Calendar, Facebook, Social Media and is generally computer savvy.
Salary: DOE
To apply for this opportunity, please email a cover letter and resume to info@MorningsideNannies.com.
Posted in
News
|
Comments Off

on Morningside Nannies is Hiring a Nanny Coordinator
Whether your nanny job has a hard end date or you sense that the end of your position is coming near, you're heading for a time of transition. But before you take the next step in your nanny journey, stop to take inventory so that you don't forget to look forward as you're focusing on your soon to be past.
Are You Ready to Move On?
If you've been in the same job for a number of years, chances are you have a strong emotional commitment and sense of loyalty to the family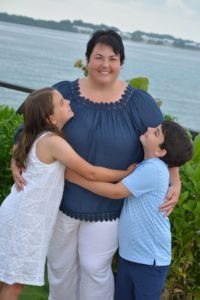 you've worked for. You may feel a variety of strong, conflicting emotions about the job ending and may be emotionally and physically drained if the job was particularly intense. Oftentimes nannies are more concerned with the well-being of the family than of themselves and as a result will put the families' needs first when it comes to navigating their departure. It's no wonder that once a nanny job has finally ended, nannies often walkway feel completely exhausted and burned out.
Before committing to your next position, it's essential that you access your readiness. Ask yourself if you're ready to give your physical and emotional best to your next family. If you're not, take some time for you. Picking up temporary and short-term assignments can be a great way to ensure you get an emotional break while still bringing in an income. Doing so can also serve as career insurance, ensuring that you keep your reputation and references intact – as it can be quite common for a nanny coming out of a long-term position to go through a string of jobs, some which may end badly, before finding her next right match.
Are Your Expectations Realistic?
If you've been off the job market for a while, you want to get in touch with current nanny industry trends and industry standards in the area you are looking to work. The wages and benefits package you had at your last position don't necessarily transfer to your next one. The way you communicated with your past employer won't necessarily translate to your new one. While you may approach the job and your new employers the same, the way they interpret you and your approach may be quite different.
When starting your new job search consider what is negotiable to you and what isn't. Know what your bottom line is when it comes to pay and benefits and consider carefully what duties and responsibilities you are willing to take on. Be prepared to justify why you are worth your required wages and why you will be picky about the job you accept, rather than expecting to have the perfect job at the perfect pay handed to you on a silver platter. Remember, the agency or parents you are working with won't know your job expectations unless you tell them. If you don't sell yourself to them during your search, they won't know what they have the opportunity to buy.
Are You Easy to Work With?
After the first few nanny jobs, most nannies know what types of families they work best with and what types of jobs they are best suited for. Because they've been through a job search before and have high expectations for their next position, if not careful, their confidence can be portrayed as arrogance. Consider when you go to a new doctor for an exam. The doctor has done hundreds of exams on new patients, but for you, this is your first experience with this doctor. How would it make you feel if the doctor rushed through the exam with an all business approach, expected you to take his word on everything without evidence, and showed no care as to how you perceived the examination process to go. Be careful not to be perceived as that doctor. Even when an agency representative knows you personally from nanny organizations or networking, she still needs to put you through their process to ensure you the highest level of representation. Nannies who expect exceptions make it incredibly difficult for placement specialists to represent them successfully. And for many parents hiring a nanny, it's their first time interfacing with potential nannies. A nanny who comes across as arrogant or entitled will be a huge turnoff.
As you prepare for your job search, put yourself in the shoes of parents and nanny placement specialists. Consider how your attitude may be portrayed by them. Ask yourself if you're prepared to consider the needs of parents and agency representatives as they put you through the screening process. Are you giving off the impression you think you are?
Transitions can be hard, but you can set yourself up for success in your next position by taking inventory of your readiness. Once you are truly ready to commit to your job search and next job, that is when you will have the greatest success.
Posted in
Advice for Nannies
|
Comments Off

on Taking Inventory During Times of Transition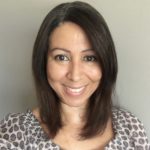 Morningside Nannies is pleased to announce that Simara Cano has taken over the role of nanny coordinator in our Houston office.
After several years serving as nanny coordinator, Amanda Richings will be starting a new chapter in her life and we wish her the best as she embarks on her new career. Amanda has been a valued team player and we wish her in the best in her future endeavors. Her last day in the office will be Tuesday, August 7.
Simara's first day in the office was Tuesday, July 31. She will be working alongside Amanda through August 7 to ensure that our nannies receive continuous and consistent service.
Simara is very familiar with the domestic referral business, as she has worked in a similar role serving elders and those in need of companions. Simara is fluent in both English and Spanish and she holds her Master's Degree in Human Resources. We know that Simara's experience and education will be a great asset to Morningside Nannies.
Simara can be reached at nannies@MorningsideNannies.com.
Posted in
News
|
Comments Off

on Introducing Our New Nanny Coordinator Simara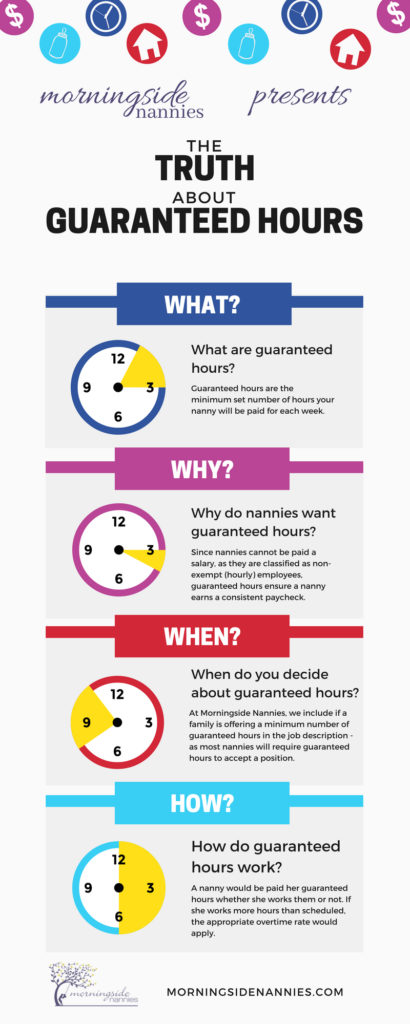 Posted in
Advice for Nannies
,
Advice for Parents
|
Comments Off

on What's Up With Guaranteed Hours?
Cell phones, smart phones, iPads and other handheld, portable electronic devices are here to stay. They've become as much a part of the fabric of American life as clothing, cars, and computers.
But when it comes to the workplace, many employers are concerned about their employee's overuse of these devices during work hours. Especially and rightly so, nanny employers.
So how can nanny employers ensure that their nanny is providing undistracted care and focused on her job at hand during working hours?
1. Be Realistic
Many nannies work 40 to 60-hour weeks. This means that they are working during banking hours, when their doctor's office is open and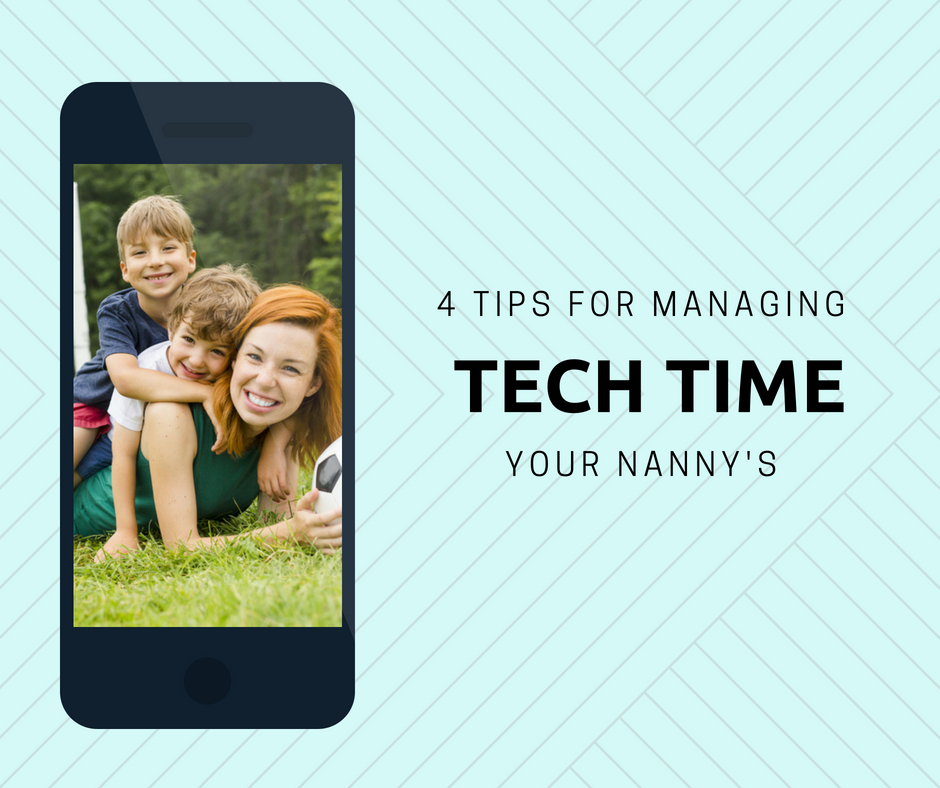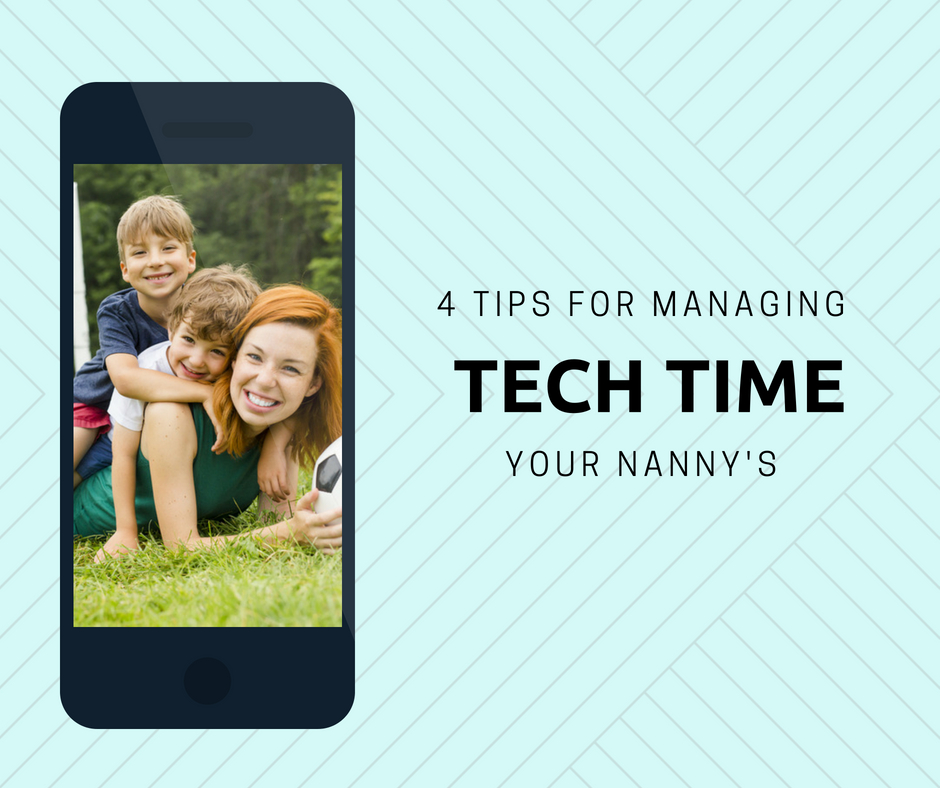 during the normal business hours of many of the companies they engage with. And unlike employees who work outside of the home, nannies rarely have formal breaks where they can make and return calls and taking a morning off to do so isn't usually convenient for her employers.
Working as nanny can also be isolating, especially in instances where the parents do not let their nanny leave the home with the children in her care to attend outings, playdates and activities with other children and caregivers. Engaging in short communication with other adults during the workday may decrease a nanny's feelings of isolation which can lead to a reduction in stress and an improved quality of care for your child.
On the other hand, many nannies are also required to plan outings and activities for the children in their care. This often requires research, like confirming the operating hours of a location, getting directions, or coordinating outings with other caregivers. These are work related duties and therefore should be done during work hours.
2. Establish Ground Rules
But having a realistic understanding of your nanny's need to utilize technology during work hours doesn't mean allowing open-ended access to personal technology use.
As part of the nanny/family work agreement, a policy for personal technology use should be outlined. For families with young children, this may include allowing their nanny to use electronics during naptime or rest time after all other duties are completed. An ideal policy would include the length and frequency of any calls, appropriate use during work hours and where devices can be safely stored while at work, as well as the consequences for breaking the policy. This policy should always include never talking or texting while driving.
Some families may wish to limit use to emergency or business and work-related communications only, while others may allow for social use if other criteria are met, like the kids are in bed and all other duties are completed. Each family will have their own comfort level with regards to personal technology during the workday and should communicate that clearly and in writing with their provider.
3. Stay Consistent
And remember, asking your nanny to not utilize her phone during the day, then becoming enraged when you call or text her and she doesn't immediately respond is problematic. This sends mixed messages to your nanny and undermines the policy you worked to create.
If your policy states no cell phone use during work hours and you call her on her cell phone, she may wonder if she should answer. If she answers too quickly, will you assume she had her phone on her and was using it? If she doesn't answer, will you panic something is wrong? Whatever your policy is, be consistent in adhering to it so that any misunderstanding of the policy will be avoided.
4. Enforce Your Policy
But when technology in being abused during the work day, you must act. If you notice your nanny is spending too much time on her phone or is tethered to her personal electronic devices, say something. Remind her of the policy you agreed to and the consequences for not adhering to it. If abuse of technology use persists, be sure to follow through with disciplinary action as outlined in your policy.
While electronics use in the workplace can be a real problem for nannies and families, it doesn't have to be. With some common sense guidance, you can assure your nanny provides undistracted care while ensuring she is able to care for herself and personal business when her work hours don't otherwise allow.
Michelle LaRowe is the executive director of Morningside Nannies, Houston's award-winning nanny agency, 2004 International Nanny Association Nanny of the Year and the lead educator at NannyTraining.com.
Posted in
Advice for Parents
,
All About Nannies
,
Houston
|
Comments Off

on 4 Tips for Managing Your Nanny's Tech Time
When it comes to leaving a nanny position, it's very rare that a nanny does so because of the children in her care. Most issues that result in a nanny leaving her position stem from the business side of nannying; with issues surrounding pay, communication and management styles topping the list. To keep your nanny from quitting, avoid doing these ten things.
1. Lack of Respect
Mutual respect is essential to the success of the nanny/family relationship. Speaking unkindly to your nanny, constantly coming home late,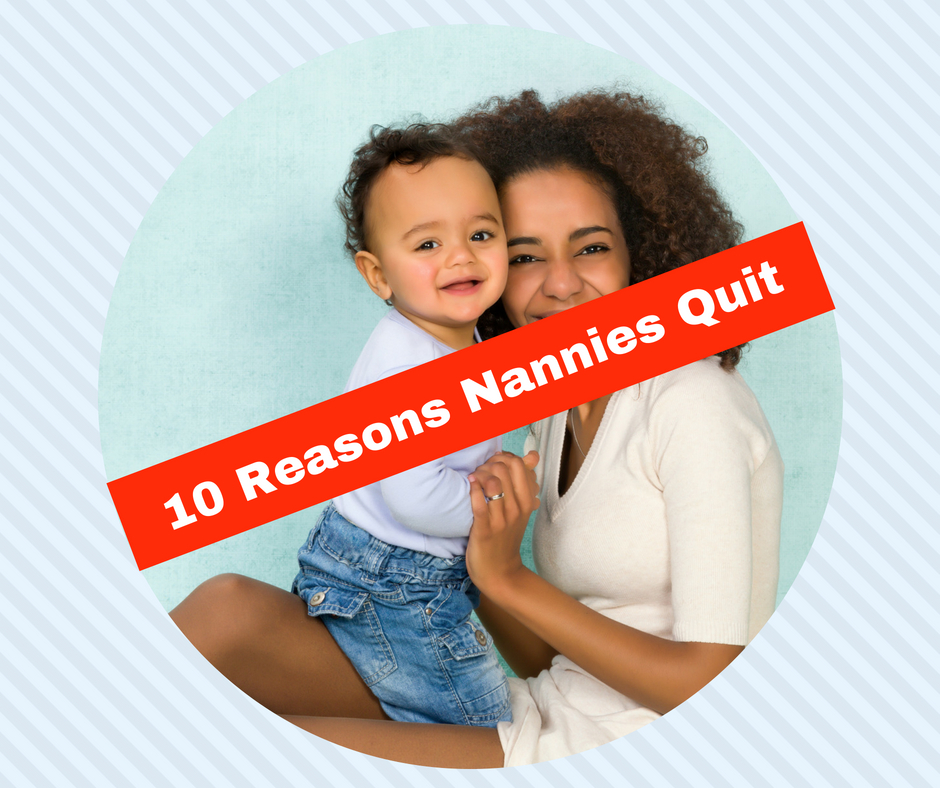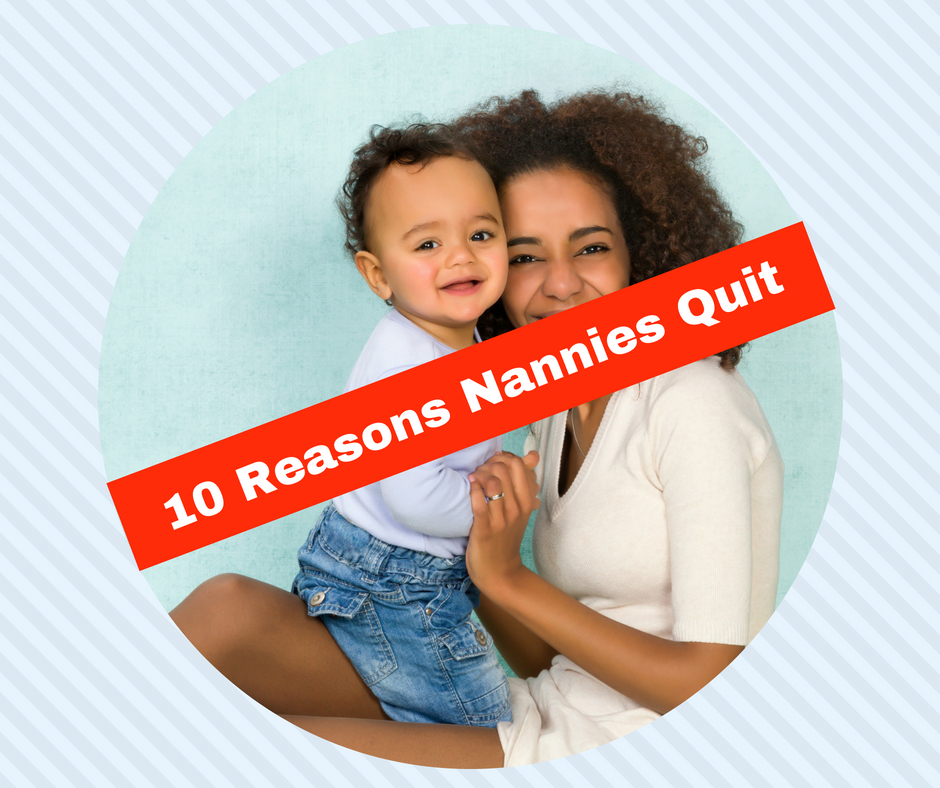 coming home late without calling and not respecting your nanny's off time damage the relationship and lead to resentment and workplace dissatisfaction.
2. Issues with Pay
Nannies expect and require their pay on time and without issue. Having to ask for her paycheck, ongoing mistakes with payroll or reimbursements, not compensating her appropriately for overtime hours and asking her to bank hours in lieu of pay are common compensation issues that result in a nanny leaving her post.
3. Job Creep
Most nannies will always go the extra mile to assist their nanny family, however when additional duties are tacked onto the job without discussion and without additional compensation, problems occur. Always discuss changes in your ongoing needs with your nanny so that a mutual understanding is met.
4. Major Scheduling Changes
Reducing hours, significantly shifting hours and demanding coverage outside of agreed upon hours can be problematic. Nannies agree to a set schedule and understand that some flexibility is required, however when the job schedule completely changes, it may not work for your nanny.
5. Lack of an Annual Raise
It is industry standard for nannies to receive a raise at the completion of each year worked, provided they have a satisfactory review. A raise of 5-7% is typical and is inclusive of a merit and cost of living increase. Overlooking an annual review and raise can leave your nanny wondering if you truly appreciate the work she does, which can lead to resentment and dissatisfaction.
6. Family Relocation
Depending on where you live, even a relocation across town may be problematic for your nanny. Commuting in major cities can be problematic and relocating just a few miles away could add enough time onto a nanny's commute that she is no longer willing to make it.
7. Management Style
Nannies typically either like to be in complete charge, work as a team with the parents or like to be micromanaged. If you prefer to micromanage and your nanny prefers to be in full charge, chances are, there will be a problem. When hiring a nanny, consider your management style and opt for a nanny who prefers that style of management.
8. Communication
For the nanny and family relationship to be successful, good communication is essential. Nannies and families should agree on how often and how they will communicate each day. If you can't answer calls during the day, texting may be the best option, but be sure to let your nanny know, or else she may not answer.
9. Changes in the Family
Divorce, marriage, and the addition of children to the family can significantly change the dynamics of a nanny's work environment. Depending on the situation, your nanny may feel the job is no longer the right fit.
10. Unclear Expectations
No employee likes wondering if she is doing what is expected. The lack of having a written work agreement eliminates any confusion over what is expected and can help to ensure that both you and your nanny are on the same page when it comes to job duties and responsibilities.
Finding the right nanny for your family is essential but keeping her is more so. Avoid these pitfalls when managing your nanny and chances are, you'll have a loyal employee while you need one and a family friend for life.
Michelle LaRowe is the executive director of Morningside Nannies, Houston's award-winning nanny agency, 2004 International Nanny Association Nanny of the Year and the lead educator at NannyTraining.com.
Posted in
Advice for Parents
,
All About Nannies
|
Comments Off

on Top 10 Reasons Nannies Quit
New data shows, drowning is still the leading cause of unintentional death among children 1–4 and the second leading cause among children 5–14
View the original press release here. 
Release Details
WASHINGTON – A new report released today by the U.S. Consumer Product Safety Commission (CPSC) indicates that the number of reported fatal child drowning incidents in swimming pools involving children younger than five—the most vulnerable population—has not increased significantly from last year's reports.
Although the number of reported child drowning numbers have remained nearly the same year over year, fatal and nonfatal child incidents in pools and spas continue to pose a public health risk across the United States. CPSC Acting Chairman Ann Marie Buerkle is urging families and caregivers nationwide to remain vigilant while children are in and around the water this summer.
"While it is promising that the drowning rate did not increase, there are still too many children who drown each year in pools and spas across the country," said Acting Chairman Buerkle. "These incidents are preventable. As a mother, grandmother and registered nurse, I raised my kids, and now my grandkids, with a respect for water. Swimming should be a fun way for families to be active, as long as everyone knows how to pool safely."
Buerkle also emphasized the importance of parents and caregivers following the CPSC Pool Safely campaign's simple water safety steps that can help prevent drowning tragedies. Constant adult supervision, along with four-sided fencing, knowing how to perform CPR and teaching children how to swim are all critical ways to continue the decline in child drownings.
CPSC's latest data show there were, on average, 351 reported fatal child drownings in pools and spas in 2015 involving children younger than 15. Of those 351 reported fatal child drownings in 2015, 266 (76 percent) involved children younger than five. Other key findings include:
Annually, 73 percent of the hospital emergency room-treated nonfatal drowning injuries from 2015 through 2017 involved children younger than five.
Male children younger than 15 had twice as many fatal drownings as female children of the same age.
From 2015 through 2017, an estimated average of 6,400 children younger than 15 years old were reportedly treated in hospital emergency rooms for nonfatal drowning injuries in pools or spas.
Between 2015 and 2017, residential locations made up 74 percent of reported fatal drowning incidents, and at least 45 percent of reported nonfatal drowning incidents for children younger than 15.
In addition, residential locations dominated reported incidents involving victims younger than five, with 54 percent of nonfatal drowning injuries among that age group from 2015 through 2017–and 85 percent for fatal drownings from 2013 through 2015–all occurring at a residence.
The majority of the estimated hospital emergency room-treated, nonfatal drowning injuries for 2015 through 2017, and the reported fatal drownings for 2013 through 2015, were associated with pools (versus spas).
Today, CPSC also released an updated report on suction entrapment incidents in swimming pools, spas and whirlpool bathtubs. Key findings include:
Since the Virginia Graeme Baker Pool & Spa Safety Act went into effect in December 2008, there have been no reported fatalities involving a child being entrapped on a suction outlet cover in a public pool or spa.
You can read the full report on PoolSafely.gov.
Note: CPSC's report addresses nonfatal drownings for the period 2015 through 2017 and fatal drownings for the period 2013 through 2015, reflecting a lag in the reporting of fatal drowning statistics.
Posted in
Advice for Nannies
,
Advice for Parents
|
Comments Off

on Drowning Leading Cause of Unintentional Death in Children
← Older posts