The Official Blog of Morningside Nannies
You have secured a nanny job interview. Now what? These tips will help you prepare for your nanny job interview and put your best foot forward.
What to Wear
Clean, pressed clothing is appropriate to wear to your nanny interview. Khaki's and a polo top, or nice jeans and a blouse are all acceptable to wear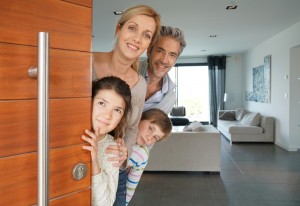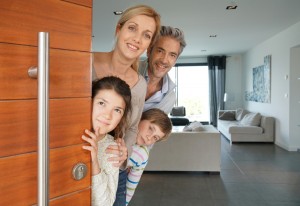 to a nanny job interview.
Tight jeans, mini-skirts, shorts, T-shirts with sayings on them, low cut tops, tank tops, excessive jewelry and high heels are not appropriate to wear to your nanny interview as they are not sensible for proving hands-on childcare.
Wearing excessive makeup and heavy perfume is also not appropriate to wear to your interview due to possible allergies and sensitivities.
Being well groomed, having short, manicured nails and wearing clean and pressed clothing will demonstrate that you take pride in your appearance and practice good hygiene.
What to Bring
It is helpful to bring the family's name, address, phone number and directions with you as you leave for the interview. Having these items handy to contact the parents if you are running late or lost is always a good idea.
You'll also want to bring your notes on the family and job description, so that you can have an educated and informed conversation about how you may best assist the family and why your knowledge, experience and skill set are a good match for them.
Some nannies like to bring letters of reference or photographs to share with the family, as well as a copy of their resume or portfolio. If you have these items, bring them along. Have copies of your resume and reference letters should you wish to leave this information with the family. If you've completed specialized nanny training, like the course offered at www.NannyTraining.com, you'll want to include that in your resume or portfolio as well.
Also, be sure to go to the interview alone; do not bring anyone with you to the meeting – not your spouse, your friend, or your own child. It would be unprofessional to attend an interview with another. If you have safety concerns, ask to meet at a local café and always tell a friend or family member when and where you are interviewing.
What to Say
When arriving to the interview, be sure to introduce yourself by shaking the parent's hand and greeting the children right away. Demonstrating a friendly confidence will help to put the parents at ease.
If you are interviewing for a job with an infant, ask if you may wash your hands and hold the baby. If it's a toddler, make conversation; ask if you can see the child's favorite toy. Remember to give lots of eye contact.
Be sure to ask questions about the child's likes and dislikes, allergies, special needs, and bedtime routines. Also inquire about the work schedule and duties.
Be sure to answer questions honestly, but don't go on too long about one subject. Listen to the parents to learn how they approach childcare.
Being enthusiastic and positive during the interview goes a long way in making a good impression.  Do not make negative comments about past employers and do not gossip about any family that has employed you. Everyone knows that some jobs just don't work out. If asked why you left another position and it didn't end well be honest but remain positive.
Remember, the family will be judging you on what type of a caregiver you will be. They want to know that their child will be well cared for and will receive all the love and attention that only a private caregiver could provide.  They must have trust in you.
Be sure to demonstrate your knowledge about the proper care of a child of their child's age and share why you enjoy spending your day with children. You should be prepared to share how you'd spend your day caring for a child of their child's age by giving specific examples of routines, activities and schedules that have worked well for you.
Also remember that parents will be turned off if the first question you ask is, "How much do you pay?" Parents want a nanny who are genuinely interested in providing quality childcare, not someone who is only seeking a childcare position for the money. While it's appropriate to answer questions about your desired wage expectations, do not be the first person to bring the topic up.
Looking for your next nanny job? Check out our job listings at www.MorningsideNannies.com/jobs.
Posted in
Advice for Nannies
|
Comments Off

on Preparing for Your Nanny Job Interview
When the kids get sick in the evening, going to the ER or waiting until the next morning used to be a parents only option. Now parents have another option – a night clinic specifically for after hours pediatric care. Recently I had a chance to connect with the folks at NightLight Pediatric Urgent Care. Here is what they had to say.
What is the NightLight Clinic?
At NightLight Pediatric Urgent Care, we focus solely on high-quality, convenient pediatric urgent care to help little ones when their pediatrician's office is closed. Our pediatricians and nurses work with your pediatrician to keep your family healthy. More than a clinic, we're a beacon of healing in the night and we're here for you exactly when you need us.
What are your hours and locations? Do you accept insurance?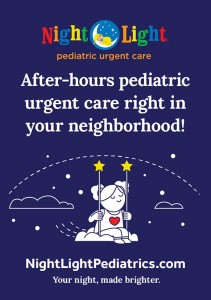 We accept in-network insurances.
Summer Hours: June–August
Weekdays: 3 p.m. – 11 p.m.
Weekends and Holidays: 12 p.m. – 7 p.m.
School Year Hours: September–May
Weekdays: 3 p.m. – 11 p.m.
Weekends: 11 a.m. – 9 p.m.
Holidays: 12 p.m. – 7 p.m.
Where are you located?
Cy-Fair
19708 Northwest Fwy,
Suite 500
Houston, TX 77065
713.957.2020
Humble
20440 US-59,
Suite 500
Humble, TX 77338
832.602.4040
Pearland
2803 Business Center Drive,
Suite 118
Pearland, TX 77584
281.990.3030
Sugar Land
15551 Southwest Fwy
Sugar Land, TX 77478
281.325.1010
Webster
19325 Gulf Freeway,
Suite 170
Webster, TX 77598
832.992.5050
Tanglewood
1814 Fountain View
Houston, TX 77057
346-867-1932
Garden Oaks
4208 Ella Blvd.
Houston, TX 77018
832-831-4660
When should parents bring their kids there?
We are here when a variety of minor non-emergent health issues arise, including:
Allergic Reactions
Asthma Attacks and Breathing Treatments
Pain Relief
Rashes and Hives
Wound Care and Stitches
Fever management and education
Wart removal
Broken Bones, Sprains, Burns and Wounds
Cold, Flu and Fevers
Vomiting and Stomach Pain
X-Ray Examinations
Management of mild to moderate dehydration
Prescription plus treatment education
ER, Clinic or wait till the next morning and call your doc?
Emergency room visits are often expensive (we accept in-network insurance plans) and often times do not have the expertise or equipment to work with children or newborns. We work with your primary care provider and see patients when your pediatrician's office is not open – during evening, weekend or holiday/vacation hours. We send a detailed summary to your pediatrician to make sure they know exactly what happened and how to follow up on your child's care.
If patients have questions on whether they should come in or not, it is best to call their primary care provider or insurance nurse line. That being said, here are some helpful hints:
– A fever is not an emergency unless the child is 6 weeks old. Parents are able to give their child Tylenol before coming in. Some parents hold off in order to ensure the doctor can "see the fever"; however, there is no need to keep the child uncomfortable. Our pediatricians define a fever as a temperature over 100.4 degrees Fahrenheit if they are less than 3 months old and over 102.2 degrees Fahrenheit if they are less than 3 years old.
Regarding fevers, parents should not have "fever phobia". A fever is our bodies natural response to help fight infections. The goal in treating fevers is not simply to make the fever go away, but to make the child more comfortable. If a child with a fever is acting well, eating and drinking, the fever does not necessarily require treatment.
– Diseases and infections can change or progress, sometime very quickly. Just because the primary care provider didn't see an ear infection two days ago doesn't mean they missed it. This is also the same for our pediatricians; sometimes it takes time for illnesses to declare themselves. Doctors can only make an assessment based on the symptoms and exam findings at the time the patients are seen. The doctors do explain the expected course of illness and reasons that children need to be re-evaluated.
– It is important to manage chronic illnesses or items that need a follow-up – such as coming to get refills on asthma medications, abdominal pains that have been evaluated by specialists, infant formula changes, etc. These are best addressed by the primary care provider as our doctors don't usually have the opportunity to follow-up on the child over time. For example, if a child is using up their albuterol inhaler faster than expected, a primary care provider would definitely need to know that information.
– Every parent knows that emergencies and kids go together, and kids are also really good at having accidents when the pediatrician's office is not open. NightLight provides a child-friendly environment with pediatric-trained staff for specialized after-hours care. That's important for ensuring that children get the highest quality care and expertise in performing tests and procedures.
To learn more visit nightlightpediatrics.com.
Posted in
Advice for Parents
,
Houston
|
Comments Off

on NightLight Pediatric Urgent Care
INA Nanny Salary and Benefits Survey Results
The International Nanny Association released the 2017 INA Nanny Salary and Benefits Survey this week.

Highlights include:
Average hourly rate USD $19.14, up from $18.66 in 2014.
52% have had a salary increase in prior 12 months, up from 38% in 2012.
60% received an annual bonus in prior 12 months.
64% of nannies are paid legally.
75% of nannies receive paid vacation, up from 57% in 2014.
76% receive "guaranteed pay" when the family does not need them up from 71% in 2014.
17% receive health insurance, full (7%) or partial (10%).
Advice for Nannies
,
Advice for Parents
,
News
|
Comments Off

on 2017 INA Nanny Salary and Benefits Survey Results
Thank you to our friends at GTM Payroll Services for providing this important information.
Overtime Eligibility
According to the Federal Labor Standards Act (FLSA) of 1938, household employees that do not live with their employers are eligible to receive overtime after forty hours of work in one work week (seven consecutive days). Household employees are covered by this act and are not exempt from this law (i.e. classified as "non exempt"). This applies to both full time and part time employees.
NOTE: Due to the FLSA classification of nannies and other domestic workers as non exempt, they may not be salaried; they are considered hourly employees.
The employee must be paid at a rate of not less than 1.5 times their regular rate of pay. An employer cannot avoid paying overtime by averaging the number of hours worked over two (or more) weeks or by calling the employee a salaried worker, implying they are not subject to overtime. An employee may be paid on a salary, commission, or some other basis. Whichever way they are paid, the overtime pay has to be calculated on the average rate per hour derived from what they have earned in a week.
For example, if an employee making $10/hr works 50 hours in a work week, the employer must pay 1.5 x $10 per hour = $15 per hour (the overtime rate). An employee can work any number of hours in a workweek as long as they receive the appropriate overtime pay. The employee's workweek may begin on any day and at any hour of the day in that workweek period.
Live-in Employees
Federal law does not require paid overtime for live-in household employees. It is advised that live-in employees be fairly compensated for any extra hours they work and for longer hours than agreed in their employment contract. However, your state may have laws for live-in employees, which may result in having to pay an overtime rate.
State Overtime Laws
The laws for overtime vary state by state and sometimes can override federal law. Hourly employees in Texas are entitled to an overtime pay rate of at least 1.5 times their regular hourly wage for all overtime worked, if they work over 40 hours in a week. Overtime pay is not required for live-in employees.
Overtime and holidays
According to the FLSA, overtime is not required to be paid for holidays worked or for weekends worked. However, some employers do pay 1.5 times (or more) the regular rate of pay to their employees if they work during major holidays. This is at the discretion of the employer and should be agreed at the time of hiring.
GTM Recommendations
• Agree what overtime rate should be paid (in $ per hour) in relation to the employee's hourly rate (or salary).
• Agree when the overtime rate will occur (after 40 hours in a work week, or when individual state law requires).
• Agree if overtime should be paid on holidays and which holidays are recognized by the employer.
Questions about Overtime, Wage Compliance or NannyTaxes?
GTM Payroll Services, our preferred nanny payroll and tax provider, provides complimentary consultations to all of our clients. Contact Matt Owen by email at m.owen@gtm.com or by calling (800) 929-9213 ext. 7243 and mention Morningside Nannies for your complimentary consultation. The GTM website is also full of helpful information, including a tax calculator. GTM offers clients of Morningside Nannies FREE account set up – a $95 value – should you choose to engage them for payroll and tax services. Mention Morningside Nannies when you call or use code 95AGENCY when setting up an account online.
Posted in
Advice for Nannies
,
Advice for Parents
|
Comments Off

on Overtime Guidelines for Household Employers
Thank you to our friends at GTM Payroll Services for this 2018 nanny tax update.
Please note the actual tax numbers on the sheet are accurate right now (January 2018). However, with the new tax bill being passed last week, these tax numbers will be changing. As of now, we don't know when that will happen. Once we get the amended tax tables, we will be sure to get you updated information.
You can download a PDF version here..
Access GTM's calculator here.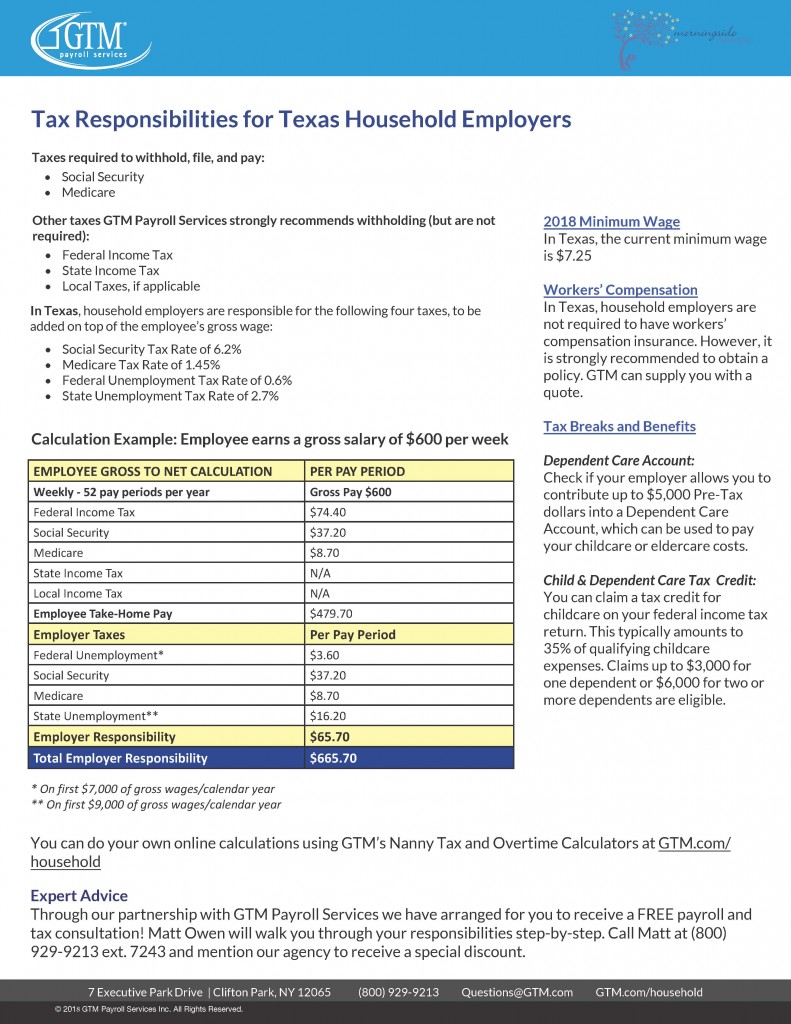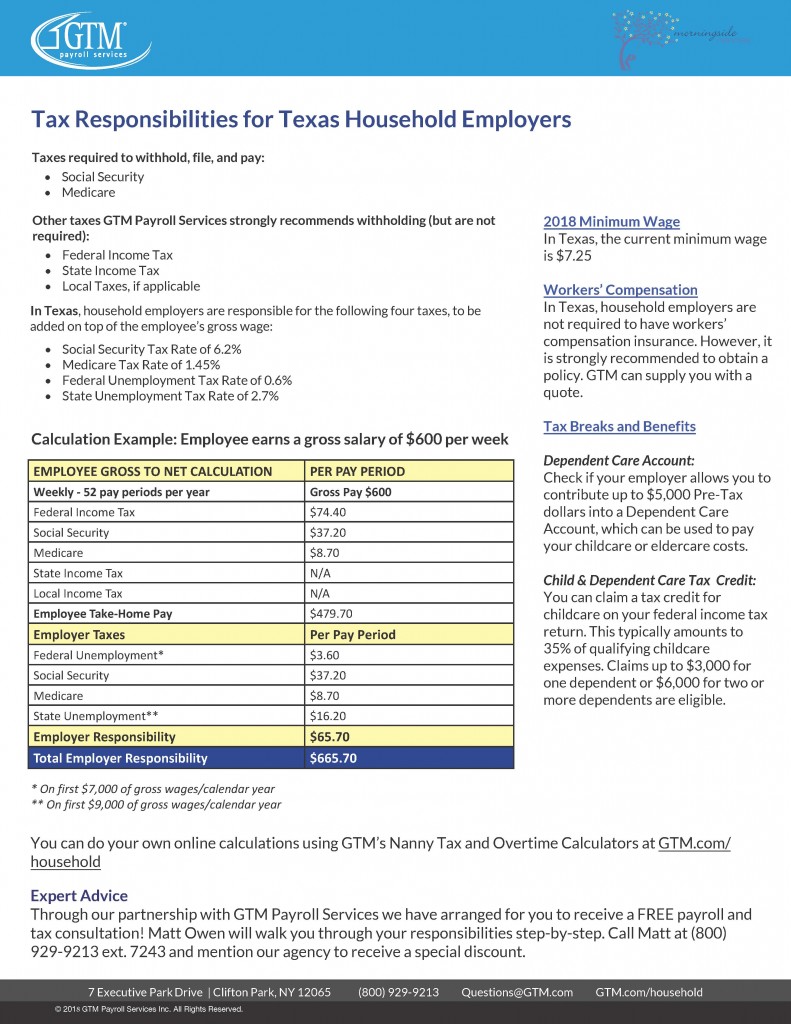 Posted in
Advice for Nannies
,
Advice for Parents
|
Comments Off

on 2018 Nanny Tax Responsibilities
While bonuses and holiday gift giving are always at the discretion of the employer and typically reflect the nanny's length of service, job performance, the family's appreciation for the care she provides the children, and recognition for a job well done, many families are unsure what amount is appropriate to give their nanny as a gift or holiday bonus. Here are some of our best tips.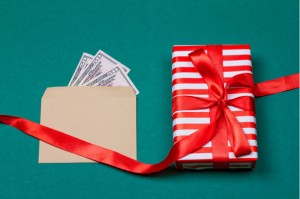 1. Enroll her in NannyTraining.com's professional nanny certificate program
2. Get her a subscription to Nanny Magazine
3. Purchase her a gift card to a local spa or salon
4. Anything nanny themed – a t-shirt, sweatshirt or bag
5. Membership to the International Nanny Association
6. A framed photo of your nanny and your children
7. Anything special made by the children for their nanny
8. Car detailing – especially if she uses her car for work
9. A personalized coffee mug with assortments of coffee and tea
10. Anything techy- a Nook, Kindle or iPad
The Holiday and Year End Bonus
Traditionally speaking, nannies typically receive a holiday bonus equivalent to one to two week's wages.
This amount typically increases in amount depending on the number of years a nanny has been with a family, with long-term nannies receiving as much as equivalent to one month's wages.
For nannies who are new to the family, calculating one day's pay for each month of employment is a standard approach.
Posted in
Advice for Parents
,
Houston
|
Comments Off

on 10 Gift Ideas and The Holiday Nanny Bonus
A quick look at Instgram or Facebook and it's clear; people love taking pictures of their children. But for some parents and nannies, capturing the best photograph is not in their wheelhouse. Take heart. We've got some great tips for you. Recently I had a chance to connect with Jacob Shelby of The Shelby Studio to learn how nannies and parents could up their photography game. Here's his 5 best tips for photographing children and capturing their best.
1. Get Down!
The key to a great photo, regardless of its subject, is that it draws you in. The power of an image that puts you in the story tends to be greater than one that sets you apart from it. The easiest way to connect a viewer to your subject when photographing a child is to get on their level. This tip takes little effort but has the maximum payoff!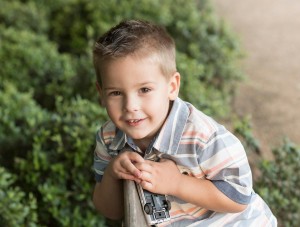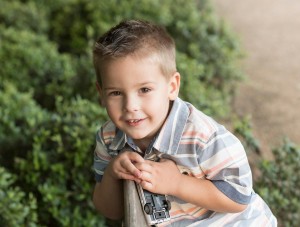 2. Pay Attention to the Background
Nothing ruins a great photo like a bad background. As I mentioned above, getting down on your child's eye level helps connect your audience to your subject but it also opens up your options for a better background.
3. Anticipate
Let's say you're photographing your child's birthday party, there are some key moments that you know will give you the potential for great photos: birthday cake, unwrapping gifts, entertainment, etc. Keep these things in mind beforehand and set yourself up in position from the best vantage point and get the best photo.
4. Rapid Fire
When the moment for a great photo comes it's a good idea to snap at least two or three shots in rapid succession. This doesn't mean to "spray and pray", which is the act of shooting as many photos as possible hoping to capture one good one. It just means that it's smart to get two or three quick shots to ensure your shot isn't ruined by a blinking kid.
5. Be Patient
Patience may be a virtue but when it comes to snagging that perfect photograph of your child it's a necessity. I'm referring to your patience with your photography. It's easy to get discouraged and to decide that the effort isn't paying off but your photography skills will improve if you stick with it.
Getting great portraits takes skill, intuition, and lots of practice but if you keep these 5 tips in mind the next time you're photographing your kiddos you'll be well on your way to some truly great photos. Need some help capturing your child at their best? Contact The Shelby Studio to schedule your family portrait session.
Posted in
Activities
,
Advice for Nannies
,
Advice for Parents
|
Comments Off

on 5 Tips for Photographing Children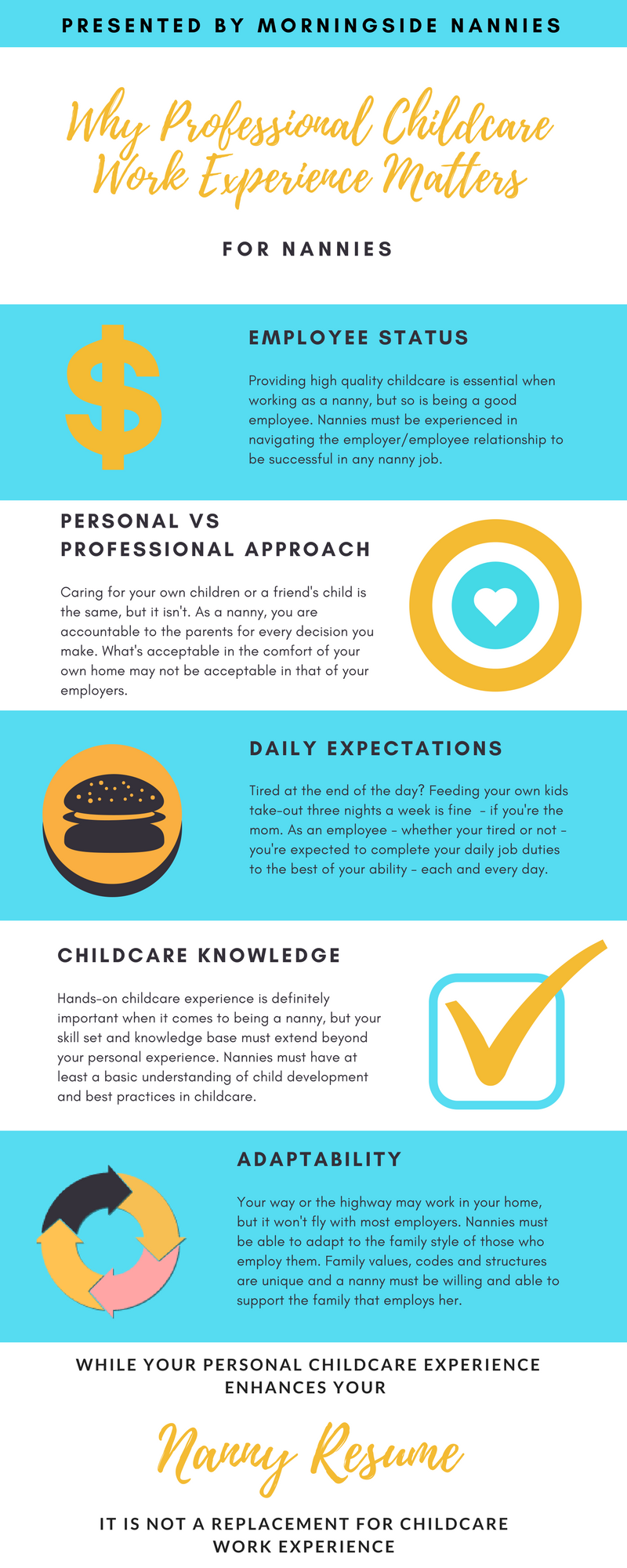 Posted in
Advice for Nannies
|
Comments Off

on Why Professional Childcare Work Experience Matters
When it comes to planning a child's birthday celebration, parents and nannies hope that it will be be a magical day to remember. From gifts to food to paper products, even the simplest celebrations can cost a pretty penny. Recently, I had a chance to connect with Audrey McLean of The Traveling Tea Party who throws customized celebrations across the Katy and Greater Houston area. As she shared about her business and birthday celebrations, I learned how she personalizes children's parties to give them a day everyone will remember.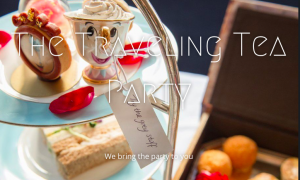 Here are 10 things I learned about the The Traveling Tea Party:
1. They have competitive pricing:
The Traveling Tea Party competes favorably against other party packages that offer basic, colored tableware, balloons and venue space with party packages starting at $250.
2. It's convenient:
With The Traveling Tea Party, you won't need to lug your little ones, along with their plethora of gifts and swag, to a business location where other members of the public are also making use of the facilities. They come to you! They will set up, run, and then fully clean and pack away the party supplies.
3. There's bespoke theming:
The Traveling Tea Party brings beautiful, bespoke theming to your party. Each table, ceiling or wall decoration is expertly handmade and unique for your chosen theme. Current themes include 'Princess', 'Fairy' and 'British afternoon' teas. There are no plastic, generic wall posters or signage at any of their events.
4. Take home arts and crafts activity are included:
In addition to creating a fun venue, their packages include an age appropriate 'take home' activity. Whether it be a 'self-decorated' Rapunzel tower cupcake or portion of slime, each package offers four different activity options for you to choose from. All activities are also expertly facilitated by a fully qualified art teacher.
5. They bring delicious food:
When you book with the Traveling Tea Party, handmade and beautifully presented food in a traditional, afternoon tea style is included. The food itself is themed to enhance the ambiance of your chosen party, like the popular Her Majesty's 'crown cupcakes'.
6. There are optional extras:
The Traveling Tea Party really lets you create as much magic as you'd like. If you want to splurge on a delightful, themed candy buffet you can add on to your chosen package. They'll take the stress out of favor shopping too and create a perfectly themed party bag for each of your guests at an additional cost. They do invitations too!
7. Fun for all ages:
The Traveling Tea Party caters to all ages. From young children to adults, they can offer a celebration geared towards your guests.
8. The provide the party you want:
Have a party theme in mind that they don't currently offer? No problem! The Traveling Tea Party is constantly growing and expanding their portfolio of theme options and bespoke décor. If they can make your vision come to life, they will.
9. Flexible arrangements available:
You may not want to host a party in your own home and that's okay! The Traveling Tea Party will happily travel to your alternative party venue. They even provide a list of suggested third party venues if you need some help choosing a preferred location.
10. Time saving and hassle free:
Not only will you receive everything you need for an amazingly decorated and catered, activity centered party – you will also have the entire event set-up and dismantled for you! Celebrating with The Traveling Tea Party saves you hours of planning, preparation, and clean-up time.
Check out The Traveling Tea Party at www.thetravelingteaparty.com or contact Audrey@thetravelingteaparty.com for more information. Need additional childcare help for your celebration? Contact Morningside Nannies to book an event nanny for your next celebration.
Posted in
Activities
|
Comments Off

on Talking with The Traveling Tea Party
For many nannies, especially those who work in the suburbs, driving children is an essential part of their daily duties and responsibilities. From taking children to school and afterschool activities, to driving them to and from playdates or appointments, transporting children is often a requirement of the job.
Yet nannies are often surprised to learn that speeding tickets, driving with a revoked license, operating under the influence, reckless driving, failure to use proper child restraints, driving an unsafe vehicle and other charges or arrests can be problematic and even detrimental to their job search.
While one speeding ticket a few years back may not automatically disqualify a nanny applicant from working with an agency, especially if she has taken a defensive driving course and has references that report she is a safe driver, a pattern of motor vehicle incidents not only demonstrate a questionable driving history, but may paint a bigger overall picture – one of poor judgement.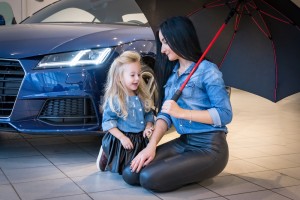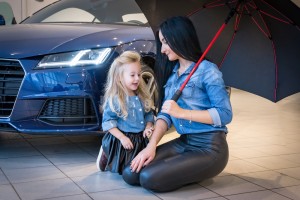 For families who utilize a reputable nanny referral agency, checking a potential candidate's driving history is – or should be – a standard norm. As a pre-requisite for representation at Morningside Nannies, all candidates must have a valid driver's license, proof of insurance, access to a reliable vehicle that can be used for work and consent to a background check that consists of a motor vehicle driving record check as part of their screening process.
How the data returned on the checks is handled can vary from agency to agency. While the laws vary by state on what data and information can and cannot be used for pre-employment screening, reputable agencies will consider all data and information that they can legally use as far back as they can legally use it as allowed by law when making a representation determination.
Since a candidate authorizes consent of a motor vehicle driving record check and is applying for positions that require the transportation of children, it's paramount that the data and information gathered reflect that a nanny is a safe and responsible driver.
Morningside Nannies is Houston's award-winning nanny placement agency. Call (713) 526-3989 for a complimentary nanny care consultation.
Posted in
Advice for Nannies
,
Advice for Parents
|
Comments Off

on Driving Records: Practically Perfect in Every Way?
← Older posts