10 of the Best Places to Meet Other<br/> Moms in Houston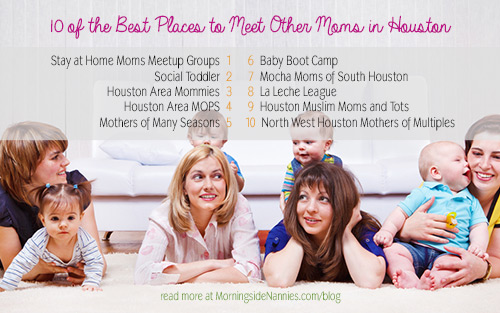 Mommyhood can get lonely after a while, especially if you are used to a lot of adult interaction. Many moms appreciate staying at home with the little ones, but they also miss speaking with adults and doing things besides entertaining, feeding and cleaning up after kids. Often, when moms do have a chance to be with other adults, they find that their own conversation frequently reverts back to stories about the kids and sometimes they feel out of the loop of non-parent society. However, meeting up with other mothers provides adult conversation and support from others who are dealing with the same issues. Here are some suggestions on how to go about meeting other moms in Houston.
← 10 Must See Exhibits at the Houston Children's Museum | 10 Places to Find a Certified Car Seat Tech in Houston →
Comments are closed.