10 Summer Festivals Houston Families Won't Want to Miss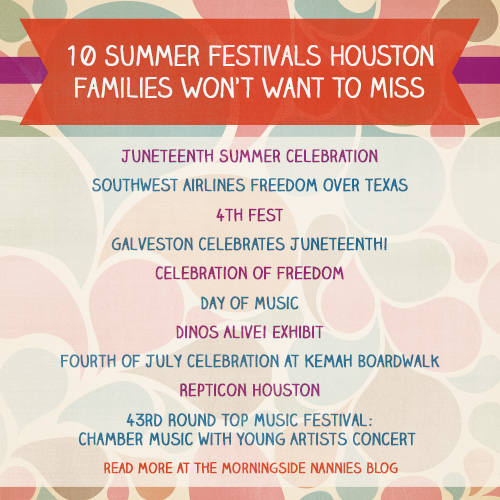 When the school year ends and summer clothing comes out of winter storage, the long days and warm nights make staying inside feel almost like a crime. For residents of the Houston area or lucky vacationers, the possibilities for outdoor summer entertainment are almost endless. These ten seasonal events are among the most exciting in the area, and are sure to rank high on your "can't-miss" list of summer 2013!
Houston is a world-class city with much to offer in the way of cultural pursuits, so keep your eyes peeled for smaller festivals and celebrations in the area that often cater to more specialized tastes.
← Bike Safety: 10 Tips for Cycling in Houston | Great Places to See a Concert With Kids in Houston →
Comments are closed.