How Much Notice Should Nannies Give?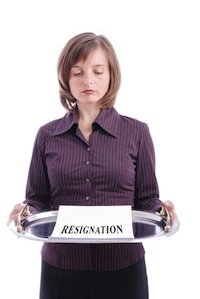 Whether it's because you are getting married and relocating or the job is no longer a good fit, giving notice, whether it is on good terms or bad, is never easy.
For nannies, there's more involved with leaving a job than not showing up for work. When nannies leave jobs, they leave close and deeply rooted relationships, often with children who don't yet have the capacity to understand what it means to say goodbye or to transition to a different type of relationship.
For nannies who have been with the children from the time they were born, leaving a job can be especially difficult. For these children, they have never known life without their nanny and the thought of leaving the family, even for cause, can trigger feelings of guilt and anxiety in the caregiver.
When it comes time to leave a position, it should not be surprising that nannies can feel torn, even when leaving is the right thing to do. Many nannies struggle with how much notice they should give their work family, when they should give it and how they should give it. They also may set their concerns about the family above their own needs and concerns and contemplate staying on to accommodate the family, even if doing so is not the right decision for them.
With most nannies making the decision to leave is a process – and a hard one at that. Once a nanny has made a definite decision to leave a position, she will need to consider how much notice she wishes to give her employers. While there's no steadfast rule regarding how much notice is required, nannies should always strive to fulfill the terms of their work agreement.
In general, nannies should give as much notice as they can comfortable give, with the minimum being two weeks, unless of course unusual circumstances require an immediate departure.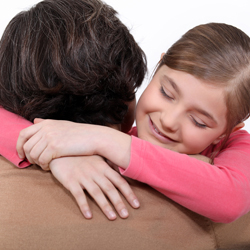 If the nanny is leaving a position on good terms, the needs of the family, the nanny and the relationship the nanny has with the family will likely influence the length of notice the nanny gives. If a nanny plans to get married and relocate, she may give the parents a few months to make new arrangements and offer to work with them to find a suitable replacement. If the nanny wants to move onto a new family, but there are no serious issues in the work environment, she may agree to stay on until the family makes their next transition, perhaps until the end of the school year or through the summer months.
Whenever a nanny gives notice, however, she should prepare for the possibility that the parents may prefer the nanny to leave sooner than she wishes. Some parents may become angry and opt to pay their nanny and have her leave immediately, rather than have her work out her notice. Others may agree to have the nanny work out her notice but then if they find a replacement, dismiss her sooner. Most however, will want to work with the nanny to ensure a smooth and healthy transition for all.
In the best situation, a nanny and family will work together to transition out of the working relationship and into a more casual one. When the parents and nanny work together, the transition will be more positive and less likely to negatively impact the children.
The staff at Morningside Nannies is here to support nannies and families through the duration of their placement. Our placement specialists can be contacted at (713) 526-3989 Monday through Friday.
← Nannies and Housekeeping | 7 Reasons Nannies Should Be Paid on the Books →
Comments are closed.