Nursing, Nutrition & Nannies
Recently I had a chance to connect with Leah Whitley,  International Board Certified Lactation Consultant and founder of  SOS Lactation here in Houston. I asked her to share some of her best advice for new, nursing moms and the nannies who support them. Here's her top tips for our nanny network. – Michelle
Top Challenges New Nursing Moms Face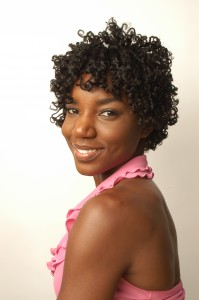 Frequent feeding and exhaustion.
Many new parents do not fully realize newborn feeding patterns and frequency. Newborns spend the majority of their first days logging around 16-19 hours of sleep each day. I have even had parents say to me "Oh that's easy! It's just like my cat!" But what makes it challenging is that they feed very frequently and in an unpredictable pattern in the beginning. A newborn could go 3 hours between feeds. Or they could breastfeed for 45 minutes and need to eat again 10 minutes later.
Getting the right latch.
Getting a good latch is important to prevent nipple pain and ensure that the baby is transferring the right amount of milk. The latch isn't perfect every single time in the beginning, but with practice you get better. For most new mothers they begin to get comfortable with breastfeeding after the first two weeks. If a new mother is experiencing excessive pain, that is a sign that she needs help with latch and positioning.
Getting help when you need it.
Most expecting mothers have heard of the terms supply and demand in regards to breastfeeding. The more a woman breastfeeds, the more milk her body will make. Conversely, the less she breastfeeds, the less milk her body will make. This is true after the first 2-4 weeks. A woman's breast are not fully developed at birth. Milk supply is established in the first 2-4 weeks. If a new mother is not breastfeeding frequently and properly in the beginning, then she may have a compromised milk supply leaving her unable to make enough milk for her baby. The hardest time of breastfeeding is the beginning, but the most critical time is the beginning. That is why it is so important for new breastfeeding mothers to seek help early if they need breastfeeding support.
Top Tips for New Nursing Moms
Keep expectations realistic.
It takes time to get adjusted to a new baby in the house. Many women are so accustomed to juggling multiple task at once that they expect to be able to do a lot after the arrival of the baby. Newborns take a lot of time. The transition is smoothest when parents minimize extra obligations. New mothers often tell me that they feel overwhelmed because they should be doing (insert random activity) and I'm like, "Relax! You are doing well!" Any task outside of eating, drinking, resting, comforting, feeding and changing your baby should be considered a bonus in the beginning!
Enjoy the special moments with your baby.
The time passes so quickly and newborns grow at an amazingly fast rate. You blink, and developmentally you have a whole new older baby with different behaviors and patterns. So enjoy those special moments in the beginning, relax, and try not to worry or stress out.
Don't be afraid to ask for help.
As women we tend to be polite and do not want to be seen as demanding. Many times we decline when friends and family offer to help out. This is no time for modesty. Take them up on it! If somebody says "Let me know if there is anything I can do to help" for goodness sake, give them something to do! If they didn't truly mean it they won't ask anymore. Usually the last thing a new parent needs is another blue or pink onesie, however a home-cooked meal or a trip to the dry cleaners is golden.
Best Resources for Nursing Moms
Short Order Support 
The SOS in SOS Lactation stands for Short Order Support. We pride ourselves in being one of the very best resources for nursing mothers as we see clients within 24 hours of initial contact. Usually we see them that very same day. When new mothers are in need of breastfeeding care it is an urgent case, and waiting to address breastfeeding concerns can exacerbate the underlying issue. We do in-home consultations, as traveling with a new baby can be stressful and cumbersome. This also gives us the opportunity to provide quality care in the comfort of your own home, which is most ideal when practicing latch and positioning techniques. We are also very accessible so new mothers can always call and speak with an International Board Certified Lactation Consultant and ask questions they need to know.
Mom Meet-Ups
Mom meet-up groups and breastfeeding support groups are wonderful. I went to my first breastfeeding support group when my daughter was 2 weeks old. I met lifelong friends that I still meet with regularly who turned into my Houston family. It has been amazing having the comradery and watching all of our children grow up together. Ask your birthing facility if they offer any breastfeeding or new mom groups postpartum. Many hospitals and Birthing Centers offer such groups for mothers who have been patients/clients. The Birthing Place Birth Center offers Healing Mondays where new mothers meet in different locations every Monday and walk, do yoga, swim or other planned activities. All new mothers are welcome. It is a wonderful way to meet new mothers with shared experiences.
Meal Help 
Nutrition is important for not only the baby but the entire family. Sometimes new mothers are so engulfed in adjusting to the new baby that they forget to eat and drink the appropriate amount of fluids. Mealtrain.com is a website that allows friends and family members to organize meal deliveries for families experiencing life events. It is free, user friendly and helps your supportive inner circle maximize their efforts to help loved ones with new babies.
How Nannies Can Best Support Nursing Moms
Nannies can help make the transition easier and smoother by relieving new parents of much of the day-to-day tasks that take time away from bonding and learning about your baby. If there is a helping hand available, new parents can maintain a sense of normalcy and really enjoy their baby.
I know so much about the behaviors and general care of newborns because as a Lactation Consultant new parents ask all types of questions. Many of their inquiries are not feeding related. Parents wonder if certain appearances and behaviors are normal. Having an experienced nanny in the house can reassure parents when everything is okay, as well as confirm when they may need to seek help. This is preferable to worrying and leaving messages for the pediatrician, or having to google and worrying about the search results.
Nannies can provide parents with a much needed break. Before having children it is so easy to just leave the house and run an errand. Any parent will tell you that having a baby can turn a typical 15 min trip into an hour-long ordeal. Having somebody there who can provide care gives a new parents the freedom and option to run that errand. It may not sound all that appealing, but having just a few moments on your own can help parents recharge.
Leah Whitley is an International Board Certified Lactation Consultant and the founder of  SOS Lactation. She prides herself in providing quality breastfeeding care within 24 hours of initial contact with mothers. With nearly a decade of experience, Leah has taught classes and facilitated consultations with thousands of new Houston parents. She currently offers private prenatal breastfeeding classes as well as lactation consultations for new parents and babies. If you are in need of breastfeeding support you can reach SOS Lactation at 832-680-0872.
← Party Girl? Responsible Childcare Provider? | Is Childcare Checked Off Your School Supply List? →
Comments are closed.