Princess & Tiaras
Recently I had a chance to connect with Princess & Tiaras Spa Celebrations in Katy – Houston TX. Princess & Tiaras is a unique spa and beauty themed party experience for the princess at home! They have their own truck, so no clean up and offer both birthday and playdate packages. Here's what they had to share.
What makes your offerings special?
We offer the best part of both worlds: Enjoying your party at the comfort of your own house without the mess since everything happens inside the Spa on Wheels! The party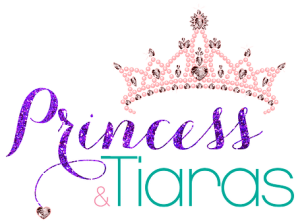 girls decor is unique with cozy, comfortable, and super girly lights, accessories, mirrors, and everything that a girl needs to have fun with her friends!
What are your best tips for making a child's birthday magical?
Make sure that the birthday girls feels special, playing her favorite music, having her friends to cheer her during the party, taking pictures of her, and make sure she is having the most memorable day of her life!
What is the best thing you offer your clients?
Not only do we offer entertainment for the girls, but also a complete stress-free party for the parents since they can add everything they need for the party from the tables and beautiful chiavari chairs to the super fun favors for the girls! The best part- no clean up for the parents!
What is your best tips for a successful party?
Always have a positive attitude that you can transfer to every guest, especially to the guest of honor. Pay attention to every detail that you will contribute to make this a celebration they will always remember. Have fun and enjoy your time being the party coordinator.
What do you want families to know about your services?
We host birthday parties AND playdates for the girls. So, whenever you have a gathering, reunion, pool party or just because- we can be there to make sure the girls are having lots of fun!
How and why did you start this business?
This is taken from the blog written about starting/ why and how Princess & Tiaras came to life:
On February 18th, 2014 Bianca Barona Abud received some of the most devastating news a parent could hear: her three-year-old son, Luca, had been diagnosed with Leukemia.
Amidst a whirlwind of doctor appointments and emotions, Bianca learned her job of 10 years was letting her go after a company-wide restructuring. Shortly after, her father-in-law passed away.
Despite the difficult time that Bianca and her family were experiencing, Bianca made a conscious decision not to give up. Seeing strength in Luca and daughter Isabella, Bianca found the courage to start her own business. From there, Princess & Tiaras Spa Celebrations was born.
Bianca drew from her lifelong love of singing, dance, makeup artistry and fashion to create Princess & Tiaras Spa Celebrations. The event planning company brings a unique spa and beauty-themed party experience to the celebrants' door with a mobile Spa Truck. Aimed at girls ages 3 to 12, Princess & Tiaras Spa Celebrations takes the stress of throwing a children's party away from Houston-area parents.
Bianca structured her business to give her a flexible schedule. Only offering parties on Fridays, Saturdays, and Sundays allows Bianca to be present for all of Luca's doctor appointments. Having a reliable staff, Bianca could leave an event in a split second should Luca or Isabella need her.
Today, Princess & Tiaras Spa Celebrations has become part of the Abud family. Bianca affectionately refers to the business as her "third child." Having immigrated to the United States from Mexico, Bianca counts on her daughter, Isabella as a model for her clientele in the U.S. market.
"Whenever I have an idea, I always show it to my daughter first to get her approval. Then I know the other girls will love it!" says Bianca.
Not only did Princess & Tiaras Spa Celebrations help Bianca support her family and her son's medical expenses, but the business gave Bianca an outlet when she needed it the most.
"Without this – without the parties, without the singing, dancing, having fun, seeing other girls having fun, being happy. I don't know what I would do. I was going crazy" says Bianca, "It made a huge difference in my life."
Bianca has hosted over 300 parties to date. She saw a return on the investment she made in the company in just two years. She now employs a staff of six and is exploring franchising the business in cities outside Houston.
"This could be something big!" Bianca reacts to the demand for more event planning companies like her own "People want to be a part of this."
To learn more visit https://www.princessandtiarasspacelebrations.com/ . Use code LOVE-SPRINGPT to save 10%.
← The Great Lice Debate | Nanny Cams: What You Need to Know →
Comments are closed.